5 Things I'd Say To My 30 Year-Old Self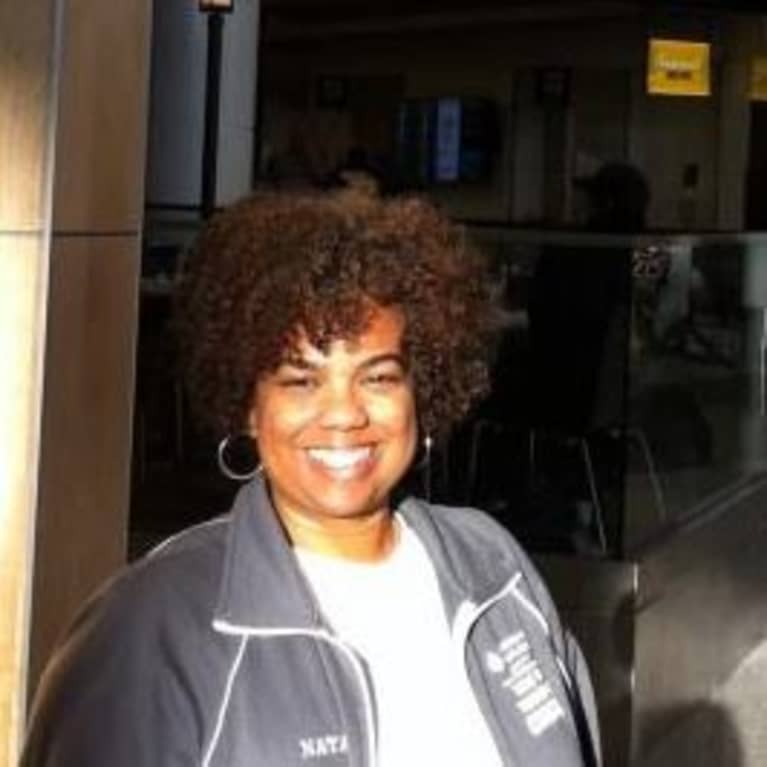 The weeks leading up to my 30th birthday were momentous – not because of the milestone it represented, but because in a short span of about 10 days before, my divorce became final and I learned that my company was consolidating and I wouldn't have a job much longer.
Oh, and the month before?
The guy I'd sought solace with – another one of those less-than-wise decisions made before the start of my third decade – left a note and my spare key on my dining room table, saying he needed to go "find himself."
In the midst of my pain, I didn't realize how symbolic his parting "gifts" were. But there I was, literally holding the key to my future self. The door it opened wasn't meant to hold me in; instead, it opened to a journey I needed to take to learn who I was meant to become – my journey to self.
Ah, 30.
All of a sudden you feel so superior to your 20-year old self. Yet here I am, 20 years on the other side, realizing that even with all the lessons learned from the losses I endured, there are still some things I'd tell my 30-year old self that only hindsight – and another two decades of living – can teach you:
1. Your situations do not define you, but they will refine you. 
My divorce was necessary. I understood this intellectually and knew that my emotional survival depended upon getting away from a mess I'd helped to create by looking outside myself for validation. But because I didn't fully understand why letting go of something I'd worked so hard at making and keeping was the gateway to myself, I hung my head in shame.
Only now do I see with so much clarity that I needed to hold head my high to find my way – and that I had worth independent of being a wife and mother.
2. You are much too serious about so many, many things – lighten up. 
Call it OCD or call it worrying about the proverbial Joneses, but I thought if I just kept the appearance of order – code for "being in control" – that things would fall into place and everything would be perfect.
People would overlook my (imagined) shortcomings, and I'd be accepted.
Know what?
People may pay attention for a moment, but in the end, no one really cares. Instead, focus on self-care. Nurture the person you were meant to be, and you'll be fine. In fact, you might just surprise yourself and be amazing.
3. You are an awesome mom, but your son will still make choices that break you. (Pray, and let go.) 
At my son's 25th birthday party, I was floored by how many of his friends thanked me for having him and raising him to be the amazing person that he is. I was in awe of how much people love him. For me, words fall short of expressing something so big – my love for my son.
Still, as I consider decisions he's made that I don't always understand or agree with, I'm learning to allow him space to become his own person. We're close, but I'm not the helicopter mom I was once on my way to becoming. I still want to (s)mother him at times, but what good will come from that? All truths have consequences – especially the truth of self – and good or bad, those consequences are powerful lessons we all need to learn.
4. Things can always be worse, but they will always get better. 
Divorce. Job loss. Car accidents. Loss of health. Loss of friends and family. I've been through it all. Haven't we all? Isn't there something that comes along in life that simply flattens you? And in the midst of it, you're convinced that things couldn't possibly get worse.
Newsflash: sometimes they will. But they'll get better, too. Sure – you'll get slammed again; it's part of this thing we do called living. But if you savor the joy and find comfort in the good times, when the next crisis comes, you'll see your way to the other side, albeit a bit bruised and weary.
And life will go on.
5. Not only will you survive, you will thrive. 
The trappings of success will become less important as you get older. The house, while beautiful, is merely shelter. Let it be comfortable, and for the sake of all things good, live in it and stop worrying about what others think. The car? A way to get from point to point that you'll sit in and see mostly from the inside. Maybe it's not a luxury car, but never forget: it is a luxury to even have a car. Ditch it and walk when you can. You'll feel more alive along the way.