10 Practical Tips To Avoid Getting Sick This Year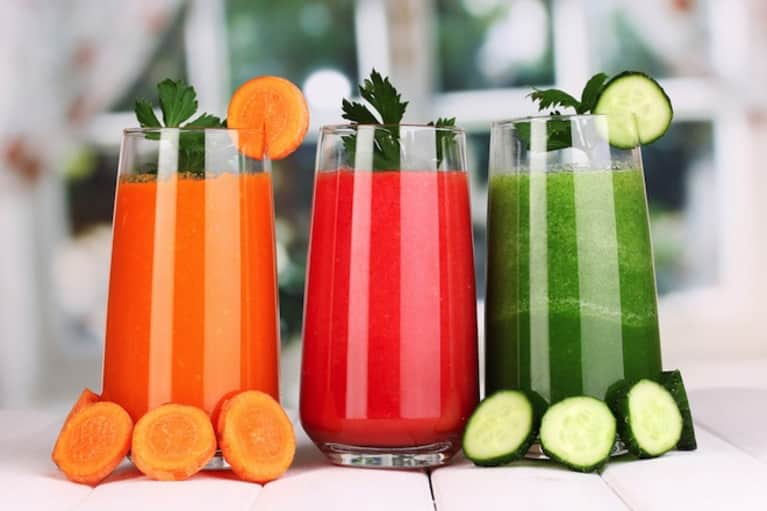 NYC living can be pretty tough in the winter. As a teacher who works hands on with people on a regular basis I get exposed to a lot of germs. Last year I was hit hard and got sick multiple times during the flu season with everything from colds, stomach viruses, and even bronchitis. 
Many of us can't afford to be sick this much so here are some practical and natural tips I've used to help me stay healthy this winter season.
1. Carry hand sanitizer and use it! 
If that public restroom look a little sketchy, it probably is. I like to use an all-natural hand sanitizer product from Whole Foods that smells like peppermint.
2. Use subways sparingly. 
Subways are poorly ventilated and are hot spots for breeding contagious germs. If you have a long commute, try riding in a car at the end or back of the train as there are usually less people. If you have a shorter destination, consider walking or taking a cab.
Walking in the cold can boost circulation and burns more calories. Taking a cab means less exposure to germs and (although a little more expensive) may save you 20 minutes on the subway trying to avoid that person coughing next to you.
3. Clean your jackets, gloves, and hats. 
Many people don't think do this except for at the beginning or the end of the season (if at all) but outerwear can trap a lot of pollutants, dirt, and germs. Dry clean coats maybe once a month and wash hats and gloves regularly.
4. Do yoga and meditate. 
Never underestimate the healing powers of yoga and meditation! Continuing a strong yoga practice helps with releasing toxins from the body and strengthens mind and body. Meditating helps cultivate an internal strength that can take on the harsh winter elements.
5. Eat superfoods. 
This year I discovered the power of chia seeds. With more antioxidants than blueberries, more fiber than beans, more calcium than milk, and more omega-3s than salmon, it really packs a punch in the nutrition department. My favorite is a drink called Chia Star that has only 5 g of sugar and tastes delicious.
6. Avoid alcohol and dairy. 
As much as I love having a drink and having milk in my coffee, I try to avoid both. Alcohol can weaken the immune system and dairy can irritate an already sore throat.
7. Take a day off. 
Try to take a day off BEFORE you get really sick. You are most vulnerable and contagious during this period and taking time to rest may save you more sick days in the long run. Also, other people don't want to get sick, so they will understand.
8. Take supplements/juicing. 
I love juicing. It's a great way to get essential vitamins and nutrients. I also take an immunity supplement with a mushroom complex. My favorite is New Chapter Life Shield Immunity.
9. Do the fist pound.
Something I started doing is doing the fist pound versus hand shaking. It's a little goofy but actually quite fun and also a great way to avoid germs. If you do need to do a firm hand shake, make sure to sanitize your hands after, preferably when the person is not present so they don't get offended.
10. Think positive. 
Sometimes when I'm feeling down, or I'm sitting on the subway looking at all the long faces going home, I smile. Smiling has been proven to improve overall mood, immune system, and relieve stress. The biggest culprit of sickness can be a negative attitude so when things get rough turn that frown upside down!