An MD Explains: Why I Prescribe Meditation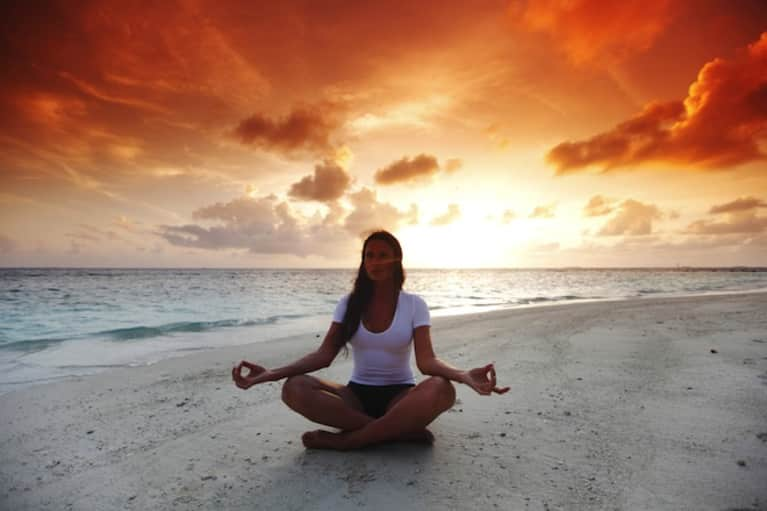 I've been practicing conventional medicine for almost 40 years, and I must admit that I've grown less enthusiastic about it. 
Believe me, it's not that I'm not grateful to be in a first class institution like Mount Sinai Medical Center in New York City. And there's no question that I would contact my surgeon colleague in a heartbeat if I needed an appendectomy. I would absolutely take antibiotics for pneumonia, and would certainly take blood pressure drugs if I needed them.
But, caveats out of the way, I've seen too many advanced diseases that could have been avoided, and too many people who hope to rectify the damage inflicted by years of poor self-care by popping a pill.
It saddens me that we've cancelled recess and physical education in schools across the country, and that processed foods have replaced wholesome fruits and veggies in our lunchboxes and on our dinner tables.
One of our most hidden killers is stress: stress in the myriad varieties of social, financial, family, and health problems that we contend with on a daily basis. The busy mind, filled with plans, worries, to-do lists, and regrets about events past, produces stress that sets off a complex series of physiological events in our bodies.
You probably have your own set of clues: churning stomach, palpitations, tightness across the upper back, headaches, feeling rundown or always susceptible to whatever virus is going around. For some, a nagging little voice speaking of failure or not measuring up.
My answer to this, as a doctor, isn't what you would necessarily think. In my practice I find that more and more I prescribe meditation, or mindfulness practice, to my patients. Although I stand out in my particular practice in doing this, more and more of my colleagues are also seeing the value, and referring their patients to me.
Mindfulness practice reduces the body's biochemical stress reactions, helps us to see the workings of our minds more clearly, and leads to greater resilience in the face of life's stresses. It can improve our ability to pay attention to the work we do, with increased efficiency and satisfaction. Mindfulness is easy to learn, but to have it become a more natural way of seeing things requires patience and practice.
For my patients I even started recording meditation CDs so they can work on their skills without me – sustainable health happens at home every day, not in a doctor's office once in a while.
I hope that I will soon be joined by the majority of doctors in conventional medicine in recognizing the power of meditation to help patients manage their health and their lives. In my ideal world, patients know to ask their doctors for these tools, and doctors know to give them. The potential to heal through awareness is limitless.