5 Ways To Follow Your Heart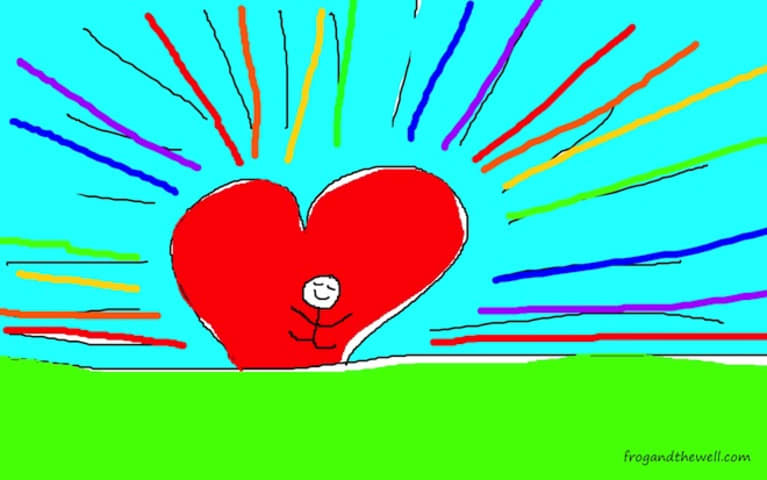 Most of us spend too much of our lives doing things that we don't like, feeling life is a constant struggle, and having a deep sense that something's missing. That's because we let our head rule our heart too much. We over-analyze, let inane fears rule our lives, and let past conditioning ruin what could be a great adventure.
You don't lose anything by learning to follow your heart, except fear.
So here are 5 ways to start living a more joyful life.
1. Write down what brings you joy and what makes your heart sing and make a point of doing more of it.
Your heart doesn't want to hate anyone. So let go of the stories that your head tells you about other people and see them from your heart's point of view. You just might learn something and make some new friends.
2. Get out in the sunshine. 
Hug a tree, lie in the grass and watch the clouds, marvel at the milky way, go for a hike – just get outside and show mother nature you love and appreciate her and you'll feel a million times better for it.
3. Create space in your life to daydream, rest and sleep. 
Inspiration comes when your logical mind is quiet and the myriad of worries, concerns and fears have subsided for a while.
4. Walk around with your eyes, mind and heart open. 
Notice your inner dialogue and how quickly it negatively judges things, people and life in general. It's about being open to lots of new possibilities that are right in front of us, yet we can't see them because the voice in our 'head' is too loud.
It's not being selfish to feel good, because when you feel good other people get to benefit in so many different ways.
5. See with your heart and not with your head. 
Following your heart is not about avoiding life, it's about living a life that is more you. A life that feels right, a life that feels natural and a life that you love living.