What You Need To Know About Shopping Organic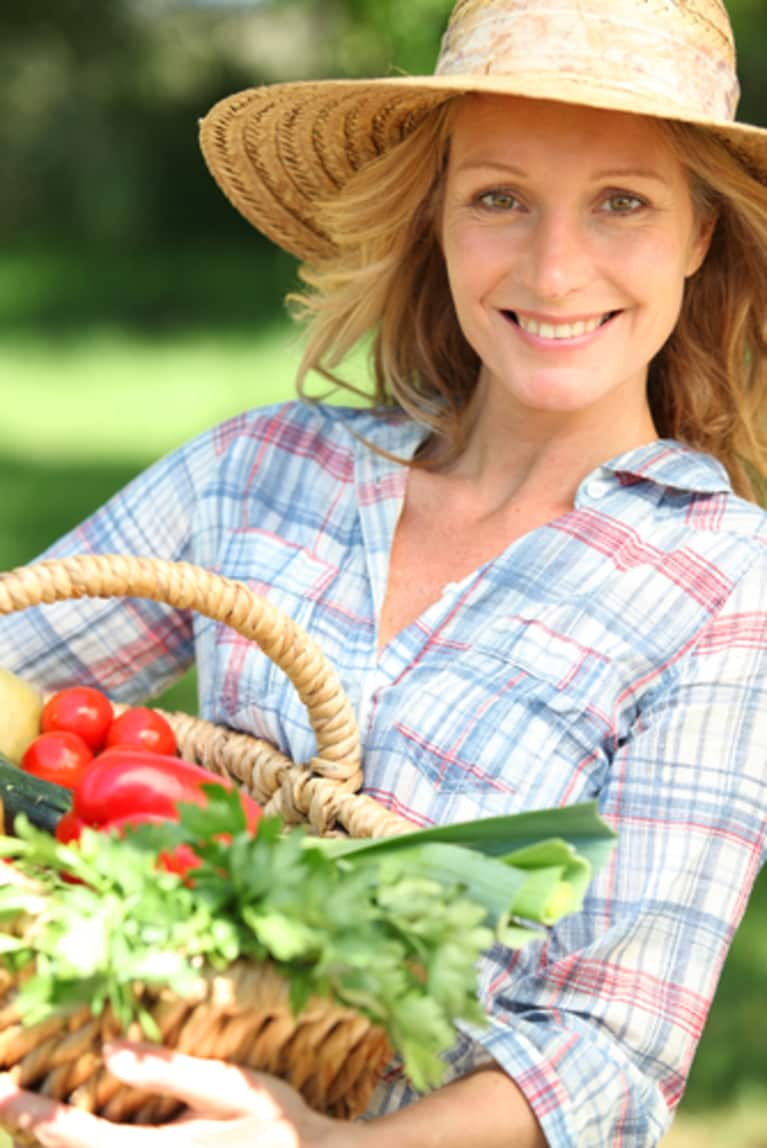 So you've decided to only eat natural, organic foods. Great! But how do you know if what you're getting is actually natural and/or organic? Many companies have been putting products on the market that sound organic to get their piece of the pie. 
The USDA has made several distinctions and levels about what constitutes organic products. They've defined organic food as food that contains or was treated without any additional antibiotics, hormones, genetic modifications, radiation, or hazardous pesticides, fungicides or preservatives.
Anyone selling food who wants to boast that it's organic needs to be certified by the USDA. This includes restaurants, stores and farmer's market booths. The USDA takes the conditions for certification very seriously before it gives the OK.
There are three levels of organic certification given by the USDA:
100% Organic, which assures that every ingredient used is 100% organic (one of the rarer labels you'll find)
Organic, which means that at least 95% of the food or package is made from organic materials
Made With Organic Ingredients, which means there's a threshold of 70% organic ingredients with the stipulation that none of the additional 30% contain GMOs.
If you've been eating organic for a while, you've likely seen these labels posted on the sides of packaging.
With the boom in demand for organic food, many companies have tried to cash in and take advantage of the system. Many of these products will claim to be "made with natural ingredients."
And while there might be some natural ingredients, it's the rest of the ingredients you have to worry about!
When selecting organic foods, look for certification from the USDA and FDA that the food isn't just Organic but 100% Organic.
You might also look for additional state certifications, which can have higher standards than the FDA.
Where the food comes from is another great way to tell if the product is organic or not. Foods from big chain stores or distant states are likely to have preservatives and other agents.
Look for foods grown close, especially from local farms.
Also, take the packaging into consideration: many truly organic companies take pride in living a green lifestyle and incorporate their commitment to using recycled materials into the packaging.
Look for labels like PET, PETE 1 and BPA to ensure that the packaging is free of Phthalates and Bisphenol A.
Companies whose commitment to green living extends into their packaging are more likely to be trustworthy.
Look at the ingredients on the label, check for chemical names and dyes and look up those ingredients. Usually the presence of these two means the product isn't organic. Most truly organic foods will have ingredients you'll know.
Searching out 100% organic foods isn't as difficult as finding a needle in a haystack. You've just got to practice good skepticism and know what to look for on the labels and packaging. If you're at a farmer's market without those labels, ask about the farming practices—you'll know the organic farmers by the zeal with which they talk about them.