7 Things You May Not Know About Happiness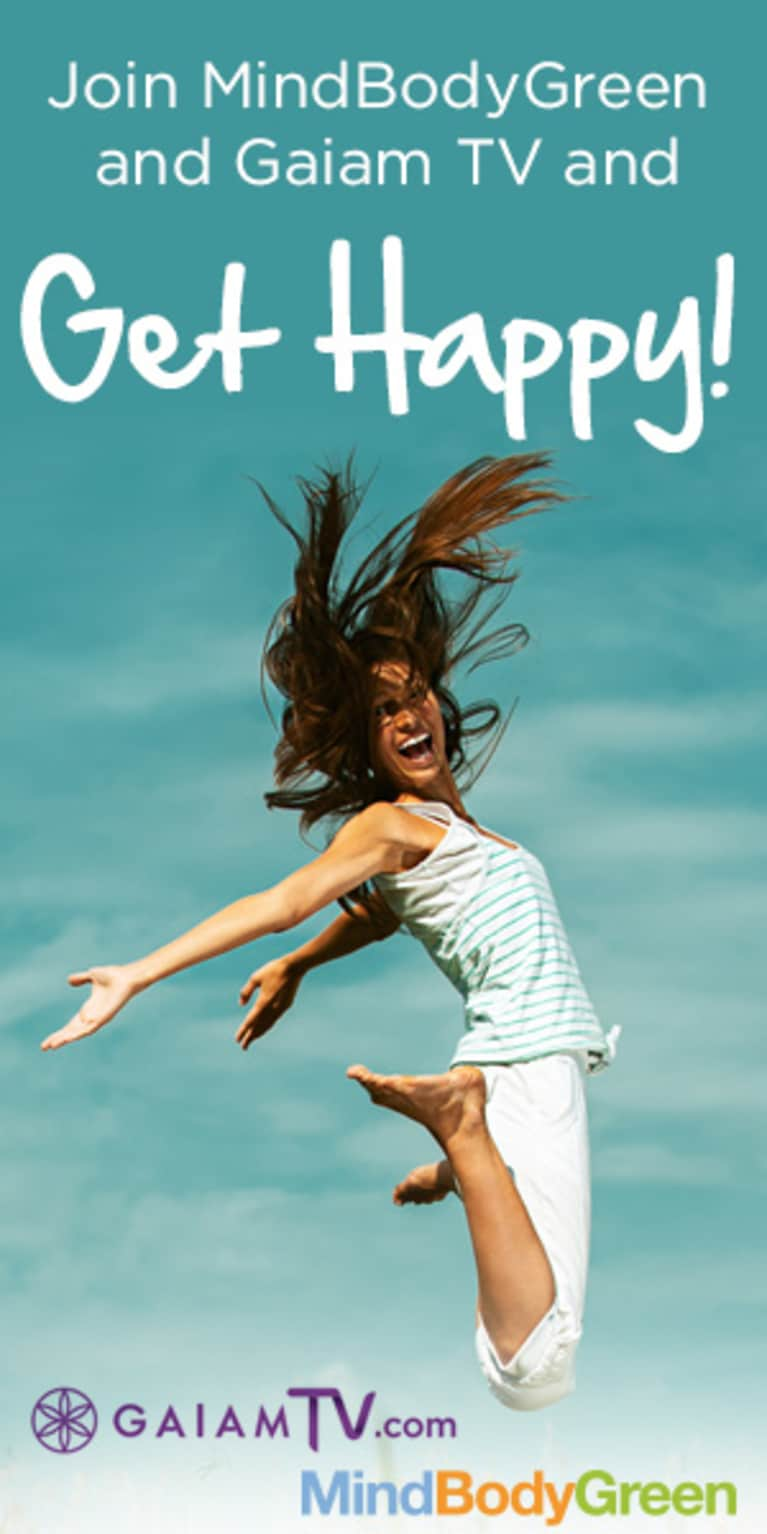 Happiness is the new American Dream, but we're just beginning to understand how it works. For centuries, scientists focused on studying depression, but it wasn't until recently that they started to delve into happiness. Turns out there's a lot you can do to optimize your joy! Which is why this month we're partnering with our friends at Gaiam TV to bring you our first ever Get Happy campaign, to bring you the secrets of happiness.
In this first partner post, we're introducing you to Happy, an inspiring film from Academy Award-nominated director, Roko Belic. Happy takes us on a journey from the swamps of Louisiana to the slums of Kolkata in search of what really makes people happy. Combining real life stories from around the world and powerful interviews with leading scientists in happiness research, Happy will, quite simply, change the way you see and strive for happiness.
Here are 7 things you may not know about happiness, from the awesome documentary, Happy: 
1. Happiness helps you achieve your other goals in life. It can improve your relationships, help you earn more money, and do better at your job. It's simple: We're attracted to happy people. When you're happy, people will want to be around you and support you.
2. We all experience different levels of happiness. Turns out that 50% of the differences in our happiness levels is determined by our genes (our genetic set point range). Most of us are born with a certain level of happiness and even when really good (or really bad) things happen to us, we tend to return to our set point of happiness.
3. Status accounts for 10% of happiness. Amazingly, things like jobs, relationship status, age, location and income only account of 10% of the differences in our happiness levels. Which is great news because ...
4. 40% of potential happiness is unaccounted for. This suggests that there is A LOT you can do to become happier. Think about it: While some of our capacity for happiness is beyond our control, we're actually responsible for 40% of our happiness. That's huge.
5. We're not getting happier. In the past 50 years economic growth has skyrocketed in America. We're about twice as wealthy now as we were back then. But nationally representative surveys show that people's happiness levels have remained stagnant. Even though we live in bigger houses and have more cars, we're not happier than we were 50 years ago.
6. You DO need money to be happy, but not a lot. Anyone who says money DOESN'T buy happiness should go talk to someone living under a bridge to find out they're wrong. Anyone who says money DOES buy happiness should go talk to Bill Gates to find out they're also wrong. When money buys you out of the burden of homelessness or worrying about expenses or your next meal for example, the difference in happiness between the person who earns $5K and $50K is dramatic The difference in happiness between a person who earns $50K and $50 million is actually not that dramatic.
7. You DO need a network. While studying some of the happiest people, researchers found that, without exception, all of them had a very supportive network of family and friends.
Check out this preview of the film, below, and let us know what you think. What makes you happy and how can we spread the word?
If you want to see the entire film, it's available here on GaiamTV!