5 F-Words For Women Facing 50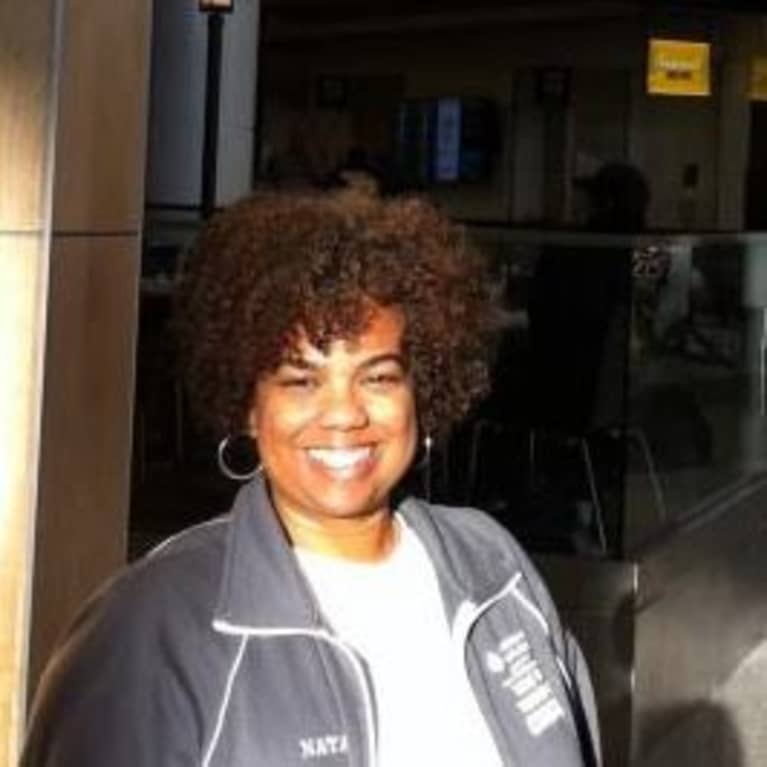 While standing in front of the bathroom mirror one morning, detangling my hair after a shower, I stopped to take a good, long look at my face.
Staring back at me was the face of a female facing 50.
If I pull my hair back and let my roots go without some "assistance," you can see the gray creeping around my hairline.
And since I don't always have time for that "assistance," there's a good chance the gray will peek through.
I have decided that I no longer care.
My body, my health, and my mind - content, clarity and recall - are all being impacted by the aging process. And though I've been more physically active in the last seven years than I'd been for two decades prior, I am beginning to see the chronic-ness that goes along with aging.
Yet, I'm learning that by making just a few purposeful changes in my inner dialogue – and sometimes the outward too – that this place where I am in my life right now is good – actually, very good.
In spite of myriad things that could - and probably should - have tripped me up, I'm flying in the face of 50, counting my blessings daily, taking the time to see and appreciate even the smallest miracles in the midst of the madness.
For me, change started with my vocabulary, what I say to myself and others, and the words I use to describe my life. When I stopped to give some thought to the words that best capture my spirit at this stage of my life, I found a striking similarity: all these words begin with the letter "F:"
1. Forgive
Forgive yourself first. All of those expectations you had for your 50-year old self? Let them go. After all, would you really trust your 20-year old self to plan your future? Who you were at that younger age had no way of knowing what live experiences the next 30 years would involve, or you would endure. Forgive others too - especially those who may have had their own set of expectations for who, what and where you should be at 50.
2. Find
After forgiving yourself, be purposeful about finding yourself. Celebrate what you find, no matter the shortcomings (real or imagined). Then find your passion – the things that bring you joy, and make you smile. Fixate on them and pursue them with gusto. Doesn't matter whether it's a new hobby or a change in career direction. The act of seeking alone is a journey worth taking.
3. Feisty
I used to spend a lot of time talking myself out of doing things because I was so worried about what others would think. But at 50, my feistiness has surfaced and frankly, I no longer care about the opinions of others. I also think of feistiness in the context of "finding your voice," making the conscious choice to no longer second-guess yourself in tense or confrontational situations. State your position and hold your ground - but always, always be sure to add a little dash of love and grace as well.
4. Fitness
This is a tricky one. What fitness looks like at 50 is likely very different than what it looked like at 25. My figure is classic Rubenesque: think hourglass with a bit of extra sand. I've been built like this since the womb. And there is no denying that I am heavier now than I was at 25. But I daresay after nearly 20 half-marathons and countless hours spent dancing in Brazilian Samba classes and performances, I am more fit now than I've ever been.
Interests and abilities come and go, so it's likely that what you did to get and stay fit in your 20s is quite different than what you do now. Have fun discovering new things, or take up with an old love again. Find your fit and do everything you can to maintain it. Your body is a gift.
5. Fun
How many times have you heard people say, "Don't take yourself so seriously?" OK – maybe that's just me. But if I wanted to lament the loss of anything from the earlier milestone decades of my life, it would be fun. I was so serious about everything – and granted with a divorce and all the mess that comes with it, I had a lot of serious things going on. But I learned it was OK to laugh – even if the moment was fleeting – refusing to be consumed by chaos. Didn't matter if I was laughing or crying – the mess I was in had to be dealt with either way, and always staying in my head, worrying about every little thing that could go wrong robbed me of my joy.