How To Find Success And Meaning In Any Job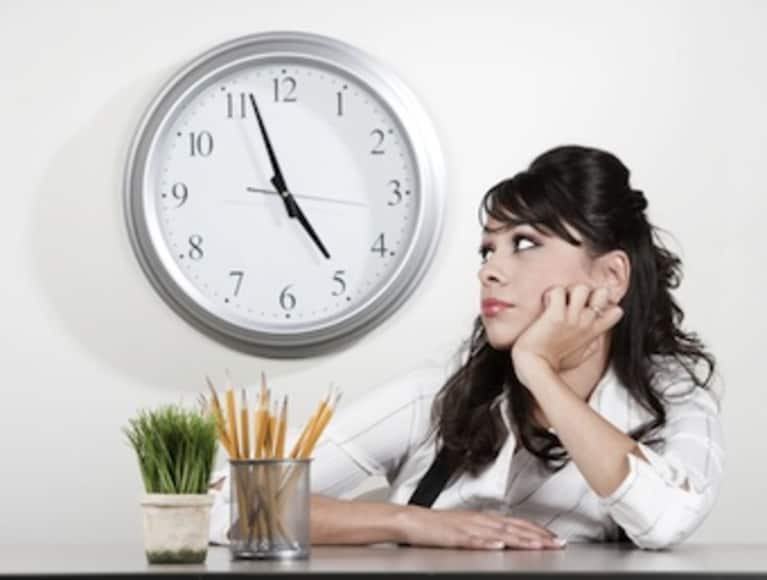 We all strive to be successful. I mean, who doesn't say to themselves, I want to be successful?
Hopefully, with enough knowledge about the power of affirmations, your inner dialogue sounds something like this: I am successful. (If you haven't read some Louise Hay affirmations, I highly suggest you do!)
But what is success and how do we measure it? In our society, we tend to measure success by how much we earn.
If our definition of success only includes income, we will always feel as though it's never enough and something is missing.
As some of you may know, I am a self-proclaimed Robert Holden groupie. He's the creator of The Happiness Project and Authentic Success. One of his ideas that is resonating with me is how we look at our work life.
Are we working? Or are we on purpose? Putting our efforts towards a cause fills us with passion, love and life...it gives our efforts meaning. Just by changing the way we think about our professional life, we add our hearts to our work.  A cause has a heart. Doesn't that sound enticing?
Doesn't that sound enticing?
I must admit, when someone introduces me and and says "She has a business called Spreadhappy," I actually feel uncomfortable, as the word business just doesn't feel right in describing my passion.
I see myself as a spokesperson for happiness, faith and optimism...waving my orange and pink flag, standing up for the rights of our higher-self! I guess that sounds a little silly, but that is how I feel.
For me, success is devoting my work life to this cause, and being a lobbyist for happiness. This is where I feel passion and I never feel like I'm working when I am writing, teaching, or speaking about embracing our true self. I am in the flow and on a mission.
My frustration comes from judging myself too harshly, and measuring success by how busy I am, as opposed to how in-service I am.
Most of us have to earn a living, and some of us may not love what we do. But if we can find the cause in our work and see how we can be in service to others, it gives a whole new meaning to the word work.
This is true even in the most mundane positions: if we find the passion in the service we give, and recognize how we're helping others, we are successful!
When we change our definition of success from, how much do I earn to, how am I helping, we stop judging ourselves based on our income, and start seeing our true value is in our hearts.
Change your definition of success from how much am I earning to how much am I living from my heart and I guarantee you will feel successful.
A few tips to feel successful:
Bring your heart into your business. Put your signature on it. Creativity comes from putting our own unique spin on what we do. Instead of trying to be like everyone else, be your true self. It's when we step out of the mold that we experience success.
Get real with your definition of success. How are you measuring it? Is it based on income, satisfaction, busyness, or balance? Once you have your definition, quiet your mind and ask yourself these questions: How does my heart define success (think relationships)? How does my body define success? How does my spirit define success? How does my mind define success? Take your time with these questions. They don't have to be answered in one sitting. Adjust your personal definition of success to reflect your individual answers. You have your own personal recipe for success! YUM!!
Get REAL with yourself. REALLY be honest about your feelings and what makes your tick. EXERCISE your right to do what is real for you. You being YOU makes your successful!! Don't follow the crowd. Create the crowd. ACKNOWLEDGE your heart! Is your heart in your work and daily routine? If not- bring it in, baby! LOVE and accept yourself as you are today. (Boy am I glad there is a L in the word REAL because LOVE RULES and I would feel naked with out it!) And...drum role please...When you come from a place of self-acceptance, you begin with a clean slate and have the ability to fully love what you are doing. SUCCESS!!
And one last tip. You and your beautiful bombshell self are ALREADY SUCCESSFUL! (yippee self-acceptance!!) Know it! Live it! Breathe it! Be it!
And... drum roll, please...
When you come from a place of self-acceptance, you begin with a clean slate and have the ability to fully love what you are doing = SUCCESS!!
Know it! Live it! Breathe it! Be it!