Stop Being So Hard On Yourself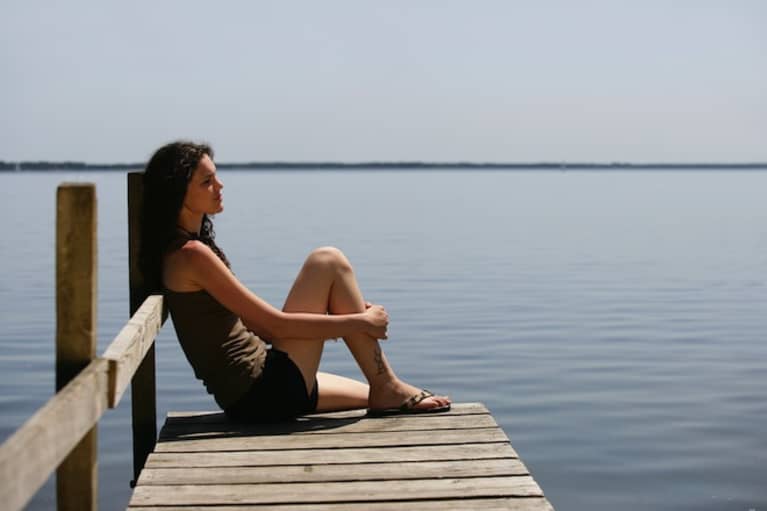 As I approach the anniversary of my mother's death, the learnings of the past year are coagulating. Perhaps it's cliche, but my mother's passing sent me on a mission... A spiritual one. And I'm here to share some of the priceless nuggets I've collected. The first is about our tendency to beat the ever-living essence out of ourselves via harsh words and judgment...
In Anita Moorjani's book, Dying to be Me, she shares wisdom she collected via her Near Death Experience. She says that all life is connected and we are all, at our essence, perfect love. She goes on to say that we create our own reality with the power of our energy and that our energy is created via our thoughts.
Here is an excerpt from her own thoughts as she became aware of herself...
"Just look at my life path! Why, oh why, have I always been so harsh with myself? Why was I always beating myself up? Why was I always forsaking myself? Why did I never stand up for myself and show the world the beauty of my own soul?
Why was I always suppressing my own intelligence and creativity to please others? I betrayed myself every time I said yes when I meant no! Why have I violated myself by always needing to seek approval from others just to be myself? Why haven't I followed my own beautiful heart and spoken my own truth?"
Moorjani even says that we don't need to do anything specific to be loved, that we are loved unconditionally simply because we exist, and that more often than not, she is surrounded by people who have forgotten their own magnificence. She claims this is a primary source for misery on earth.
In Eben Alexander, M. D.'s, book, Proof of Heaven, A Neurosurgeon's Journey into the Afterlife, he shares some similar learning's with Moorjani. Specifically, he encounters a girl (read: angel) who beams three main lessons into his awareness multiple times.
1. "You are loved and cherished, dearly, forever."
2. "You have nothing to fear."
3. "There is nothing you can do wrong."
Alexander goes on to say...
Our truest, deepest self is completely free. It is not crippled or compromised by past actions or concerned with identity or status. It comprehends that it has no need to fear the earthly world, and therefore, it has no need to build itself up through fame or wealth or conquest."
Let these words seep in, I beg of you. Let them roll around in your head, swallow them whole in your heart, permeate the tissue of your lungs with them... They are magnificent. Just like you. And me. We are all magnificent. That has even become Moorjani's battle cry — Remember Your Magnificence!
Hard on yourself?
No more! Tell that inner critic to Fuck right the Fuck off.
Regretful of past behavior?
Let it go! You are free. You are loved. Unconditionally. Period.
Convinced you are not enough?
Bah! Bullshit! Yes, you are. Beautiful, infinitely wise. Simply because you exist. Full of goodness, abundance, and love. Yes, love!
No go forth and spread it.
Relax about all of those things you've convinced yourself that you must attain. Release the need to understand and control everything perfectly at all times. Tap into the beauty of your soul. Feel the love of your infinite self. And just be. Yes, be yourself fearlessly.