You're Perfect, Please Stop Trying So Hard!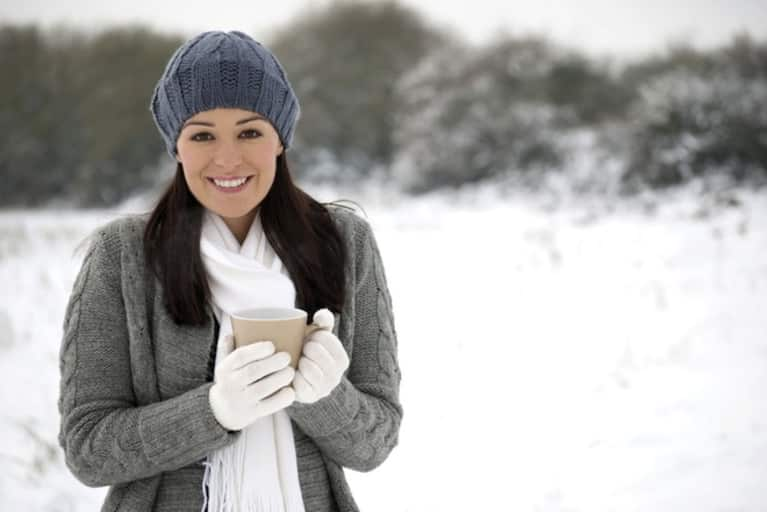 I have so many self-help books lining my shelves, I could build myself a small cottage out of the paper and bindings and live in it happily ever after.
In my fantasy version of my life, I'm living in a cottage, nestled in a cozy chair by a roaring fireplace, filling out self-guided journal pages from books with names like Becoming my Best Goddess, or How to Be Truly Vulnerable, or really, anything with the words empower, spirit, gorgeous, or nourishing.
You know these books: the cover always has a folksy picture of a woman silhouetted in a field of wheat. I like to imagine that there is a designated self-help field somewhere, with a line of authors waiting to have their pictures taken in flowing skirts and outstretched arms.
I do have an excuse for my full shelves and my reading habits -- they're a part of my job. As a psychotherapist who believes heavily in the power of bibliotherapy, I am constantly lending out guides and journals to my clients, hoping they can glean some insight and further their progress. There are so many wise words out there, I can't help but collect and then disperse them to those that I love.
Unfortunately, there's a trap door in my perfect little cottage. It's easy to fall through, and it's deep. It's the cycle of "ever perfecting, never resting."
It took one powerful session with a client to realize that I had fallen into that trap. She came through my office door, her arms full of self-help guides, bookmarks fluttering out of the pages. She dropped them onto the couch, and slumped into the oversized cushions.
Flipping through to the highlighted sections, she began reading, pointing out poignant passages, and commenting on how she could apply them to her life. As she was describing her next steps, I watched her closely.
She was vibrant, intelligent, self-possessed. Earthy, beautiful, and compassionate. She had struggled with various issues for a long time, and had been in therapy for a few years. But she was just a delight to work with, and her spirit was, to use a favorite term, gorgeous. She looked up at me, holding a book describing a 10-step program, and asked me: "What do you think?"
My answer took me by surprise. "I think you're perfect," I replied.
"What?" She started, then took a breath. Tears began rolling down her cheeks. "Me?
"I think you're absolutely perfect, just the way you are." This time, my eyes welled up. I realized I was saying it to myself, too. I'm perfect, just the way I am.
Like my client, I'd spent years and years of my life improving, striving, achieving, empowering. I'd attended seminars on living holistically, sat with spiritual directors, meditated with yogis, danced with medicine women - and I hadn't stopped long enough to take joy in the results of all my hard work.
I didn't realize that I could just rest in my own lovely being. Every time I made a breakthrough, I would grab the next book and work on the next thing to be "fixed."
It became a cycle, fed by my own fears. Here I was, a therapist, helping people sort out their lives, while I was deep in the process of sorting out mine. I had to be a paragon of mental health, organization, and glowing spirituality, or else I was a fraud who was failing everyone -- including myself.
That day with my client, I realized that for both of us, grabbing the next book wasn't the solution.
My therapy sessions with all my clients changed dramatically from then on. Whenever we felt bogged down, we'd stop and throw a "Perfect Party," where we celebrated all the beautiful accomplishments and attributes of my client.
As for me, I still do love my self-help books. On my desk, to the right of my monitor, is a stack of them with various versions of the word "Feminine" And "Spirit" in them, all with cover photos of ladies in wheat fields. And I absolutely believe in the power of shared wisdom, and in sharing those books.
However, I try to carve out time to rest in the fact that I am lovely, beautiful, intelligent, driven. Sometimes a little bossy, and a touch impatient. And in this moment, perfect. Just the way I am.