Guide To Recognizing Your Angels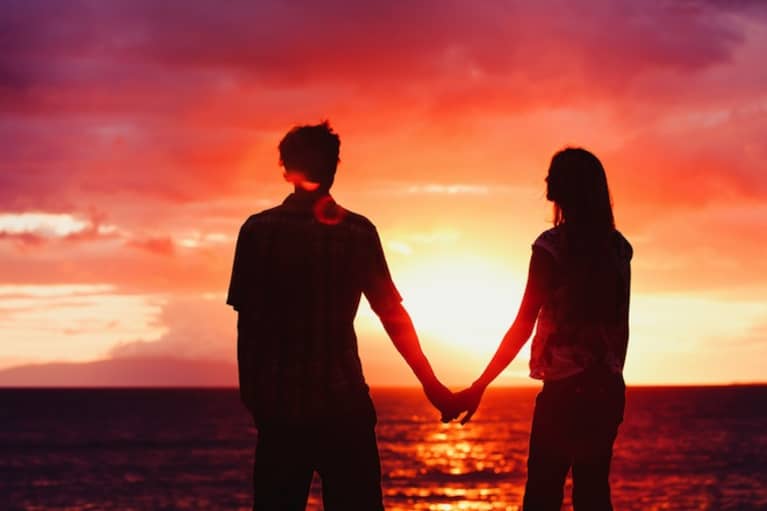 I'm dancing around the house on a warm summer afternoon, sporadically tidying up, sharing the dance floor (lounge room) with our pretty two-year-old girl. I realize I've been blessed with angels. Life is not always easy, but if you recognize your angels when they show up I can guarantee you it will be sweet.
I look at my life and see how much I've evolved and grown from that morose and brooding child, to a young family man and a competent and dedicated senior yoga teacher. I come to the conclusion that equal measure of that transformation is due to my yoga practice, and the other half to the unconditional love of my angels.
Here are 4 ways to recognize your angels so that when you find one you treat them right and keep them:
1. Angels give you love and time. 
Easily and by far the two most valuable things in life, and in this whole universe, are love and time. If you think 'time is money,' then you are basically saying that time has a dollar value. That is not always the case. Maybe in business people's time can be bought. But in affairs of the heart, time is a gift. In our domestic life, time is a precious blessing that people give because they love you and want to be close to you. Time with ones you love is the most valuable thing.
Convinced? Try buying more time with your daughter when you're old and she's grown up and you've neglected your relationship her whole life. It's not going to happen, my friend. First, recognize your angels by realizing they want to spend time with you because they love you.
2. They're loyal. 
When my angels (India and Lauren) drive me to work, I give my baby and her Mamma a cuddle and a kiss and they say 'We love you Dad!' And I feel supported.
None of us are perfect. We are moving towards our divine nature through our Yoga practice and creatively contributing to life. So along that journey you'll find you mess up. But someone has your back; someone still says, "We love you!" no matter what. They're angels.
3. They demand accountability. 
Angels are tough. They don't mess around. They're not going to accept excuses. God put them here on this earth to make you then best you could be. Do you think that's going to involve just sweet whispers and tender words? Definitely not! Angels will saddle you in moments of wild self-destruction like a mother who comes with fiery eyes to save her child from self-harm.
Sometimes I say to India something like, "I'm getting out of the pool now, Dad's got to get to work." And she says 'Get back in the pool right NOW Daddy!' I told my friend that story and she said, "And you got back in the pool didn't you?"
"Yeah, of course! Haha!" It was my choice to listen to my child and ask myself What is my child really saying? What am I supposed to learn from this? What am I meant to take from this experience? 
I chose to interpret it not just as the immature demands of a little girl, but a calling from a very evolved soul to come back for a few more minutes and be really present and value this moment fully. Only then can you have permission to leave and truly move into the next space with wholeness.
My angel was teaching me not to rush off and dash from place to place, instead be respectful by being in the flow.
People have BIG egos, and angels often have to use harshness to powder down those egos. My baby is so tough she puts her parents in time-out, "1, 2, 3, right that's it! Time-out!"
Take my advice, learn to surrender, they are your spiritual guides.
4. They're reliable. 
It has been my experience that angels show up on time when you need them. Every time. In fact they're so reliable, you could even go as far as to say that they're always with you; their grace is perpetual. You're in the holy flow of their protection.
A few years ago, when I was living by the ocean, a strange woman came to my front door and asked me for clothes. I said, "I don't give away clothes to complete strangers."
She begged and pleaded and I replied "No, definitely not! I am a yoga teacher, I know a little bit about how the occult practices work."
Then she asked for a glass of water and I went into the kitchen and brought one back for her. Instantly as soon as she took the glass she started repeating some mantras. And so I started mentally repeating my Guru mantra.
And she exclaimed, "It's not working!"
"Of course!" I replied. "Did you think that I don't have angels protecting me?"
The ones who truly love you are always with you. In some form or another, the ones who love us are always with us. My guru says, "You are never helpless or alone. The force that guides the stars guides you, too. "
As you can see it takes a lot of hard work being an angel. So give them all the gratitude they deserve. And maybe, just maybe, aim to be angel in someone's life.
Check out Lauren's wonderful page and click "Like." Please share it, too. Dedicated to my angels: Manuela Felicetti, India Violet, Lauren Ross, Rico Damelian, Ryan Mannix, John Squires, and my Guru Shrii Shrii Anandamurti.