Do You Get Nervous Before You Do Anything Creative In Front Of Other People?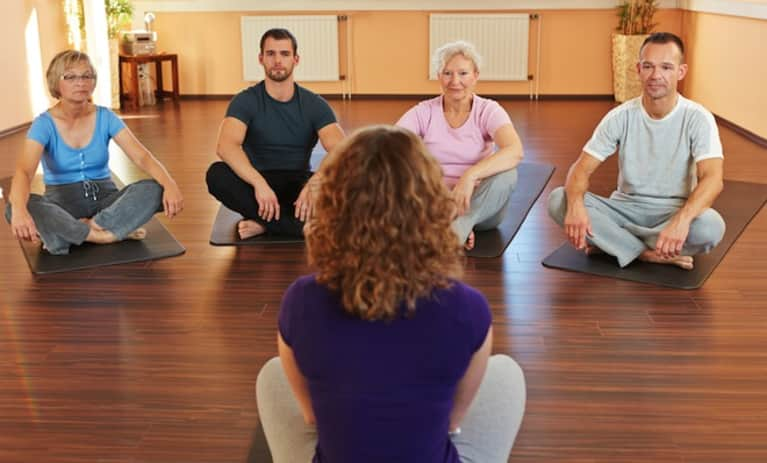 Do you have a case of Creative Dynamic Tension? It's that feeling you get before public speaking, teaching a new class, launching an important project or going to a job interview. It might feel like simple nervous energy or anxiety, but there is more to it.
Creative Dynamic Tension (CDT) shows up differently for each person, but it's usually strongest right before a new creation sees the light of day. The CDTs remind you that this is an important moment. They might not feel pleasant, but they serve a hidden purpose in your creative life.
Twelve years ago, Creative Dynamic Tension was introduced to me by a brilliant mentor, Don Stapleton and I have been holding hands with my CDT's ever since. The best part is that he shared the cure. It is not what you might think. It's not a yoga sequence, a breath practice or a green juice. Although any of those might help you feel wonderful, they will not cure the CDT's!
The cure for the CDT's is in the doing. Once you begin the performance, the class, the interview, the lecture, the speech, the CDT's either begin to release or they are instantly cured. Having this knowledge under pressure can make all the difference.
When we put our creative self out there, we can feel exposed and vulnerable. Any number of old or new doubts, insecurities and perfectionisms can surface. Am I good enough? Does this really matter? Has this been done a thousand times? Why am I so nervous? Am I a fraud? Will they throw tomatoes?
Knowing these thoughts and feelings are a natural part of the creative process helps us be less critical of ourselves in their midst.
When I teach an unfamiliar group of students, I still get nervous. I've discovered that a bit of CDT-stress going in actually heightens my awareness and sensitivity. Perhaps because it is humbling to have that jitterbug feeling inside, it can help my ego step aside a bit more. This makes me more present to my students and their needs. It highlights how much I care about these people.
I've also noticed a variation of the CDT's before I speak a difficult truth in relationship. Sometimes my creation is the removal of the elephant in the room or naming the unnamable to clear the field of energy. In preparation, I might organize my thoughts, rehearse, meditate or journal, but it is always the actual speaking that brings the release. Almost as soon as the words tumble out, my stress begins to evaporate.
So the CDT's are natural and good, and the cure is coming soon enough. But what to do with that energy while its still surging?  Here's what I do:
1. Prepare. 
Obvious, but necessary. Make notes. You may not use them, but they will be there for backup if you need them.
2. Tackle the most daunting preparations first.
Often procrastination is just a self-esteem issue, so remind yourself that you can do this. The Universe would not be giving you the opportunity if it was not meant to be.
3. Plan your attire! 
This especially applies to those of you who put yourself together as a creative endeavor in itself. There is nothing worse than finding out at the last minute that your lucky shirt needs laundering!
4. Consider what you eat and drink even the day before the big launch. 
Okay, here's where the green juice comes in! Food affects mood. No matter what your individual diet, the plant world can help us out here. If you're stuck in the mud and can't activate yourself, consider green juices or something lighter like salad greens to help you activate. If you're full of anxious energy and cannot focus, try yams or other root vegetables to help you ground.
Last but not least, the two most important preparations:
5. Set your intention. 
What is at the heart of what you are sharing? Consider that it is not really about you. It's about your offering. Even a job interview is a means to help you fulfill your sacred purpose in this world, so forget about the competition. Forget how many people show up for class, or who will like you. How will your contribution, no matter how small, help others or bring value to this world? Focus on that and watch the real red carpet roll out!
6. Let go of the results and call in Divine Order. 
You have control over yourself but not of others, nor of the big picture. Remind yourself that you're not actually in charge of running the world. Acknowledging the divine forces at work can free us from the illusion that we are alone. Acknowledge the CDT's as they flow through, and always remember, the Universe has got your back.