Confessions Of A Workaholic Yogi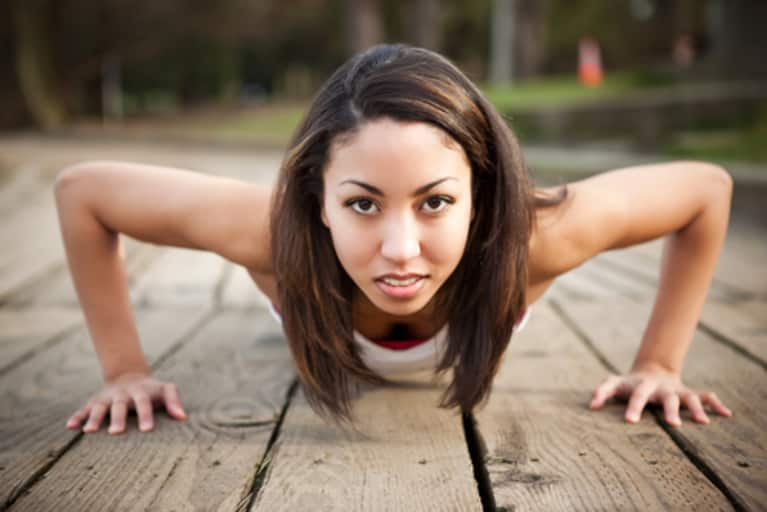 Tomorrow, I'm doing something radical. I'm taking a day off, the first one in over a month.
If I feel inclined, I may laze on the couch and read one memoir after another. I may make a meal from the mountain of untouched vegetables in my refrigerator. I may write poetry for no other reason than I love the way words look on the page after the poem. I may practice the utterly elusive art of not-doing anything at all.
I will not work.
My name is Amber, and I'm a workaholic. I say this with a touch of sarcasm, but, truth be told, I could use a support group. I trade one addiction for another. Before my work, it was wine; before wine, it was vodka; before vodka, it was food; before that, I cannot remember.
Certainly, my work – writer slash yoga teacher slash photographer slash illuminator – provides me with incredible outlets for my creative spirit to shine. As Marci Alboher notes in One Person/Multiple Careers, "Synergies between various vocations are a common part of slash life; when they emerge, recognize the opportunities they afford." I have embraced these opportunities with every entrepreneurial bone in my body.
"You're cracking me up," a friend texted about a flyer I created for an upcoming workshop on abundance, "'yoga teacher and entrepreneur' you don't expect to see those two together." Most yoga teachers live like they're straddling the perilous edge of the poverty cliff.
Enter slash careers.
"I'd dig ditches by day," I wrote, "if it meant I could teach yoga at night." I love yoga. For me, yoga is what William Glasser, the founder of Reality Therapy, calls a Positive Addiction.
Glasser describes six qualities of a positive addiction:
1. It is something noncompetitive that you choose to do and you can devote an hour a day to it.
2. It is possible for you to do easily and doesn't take a great deal of mental effort to do well.
3. You can do it alone or rarely with others but you don't have to depend on others to get it done.
4. You believe it has some value (physical, mental, or spiritual) for you.
5. You believe that if you persist at it you will improve (completely subjective).
6. The activity must have the quality that you can do it without criticizing yourself. You have to completely be able to accept yourself or it will not become addicting.
But – like every other addiction – I've used yoga to excess, reducing my mat to one more place to cause myself pain.
People ask:
"Will you teach a private session to my family at our home on Sunday?"
"When are you available this weekend for pregnancy portraits?"
"Would you be willing to offer that workshop and meditation again?"
Yes. Yes. Yes.
The answer is always inevitably, yes. I love my work. At once, it feeds and inspires me, leaving me hungry for more.
But, it's time to get real about what kind of business I'm truly in and shine a light on the shadow of why I feel a need to fill every space in my life. Working every day ending in '-y' – no matter how much I love my work – is no way to live.
Last night, as I lay hovering between prayer and sleep, I remembered painting my childhood home. As I applied the burgundy stain to the weathered wood, I recalled my father – the hardworking pool man slash visionary – telling me, "Don't do a half-ass job."
He meant well.
He never wanted me to be one of the employees he hated to fire.
And this conditioning has served me. It has, in part, made me the thriving yoga teacher / entrepreneur that I am. However, to paraphrase Brene Brown, it's time to stop wearing exhaustion like a status symbol. If for no other reason, we need sleep to dream.
"What are you doing tomorrow?" a friend asked me over the phone yesterday.
"Do you mean when am I teaching tomorrow?"
"No," she sounded perturbed, "I mean what are you doing tomorrow for you, to inspire you?"
The blank stare and pregnant pause spoke volumes.
I am here, not to teach people yoga, but to embody my yoga practice. I am here, not to take people's pictures, but to savor moments so beautiful the most expensive camera cannot capture them. I am here, not to write to pay my bills, but to write because weaving words together brings me exquisite joy.
And so, it begins with me. I am a yoga teacher / entrepreneur, yes. But, in the same breath, I am pure unadulterated love. As such, I am worthy of my own desires, which include a day off every now and then.
Here's to hoping it becomes positively addicting. Salud!