Not Pregnant Even Though You've Tried Everything? Maybe It's Your Aura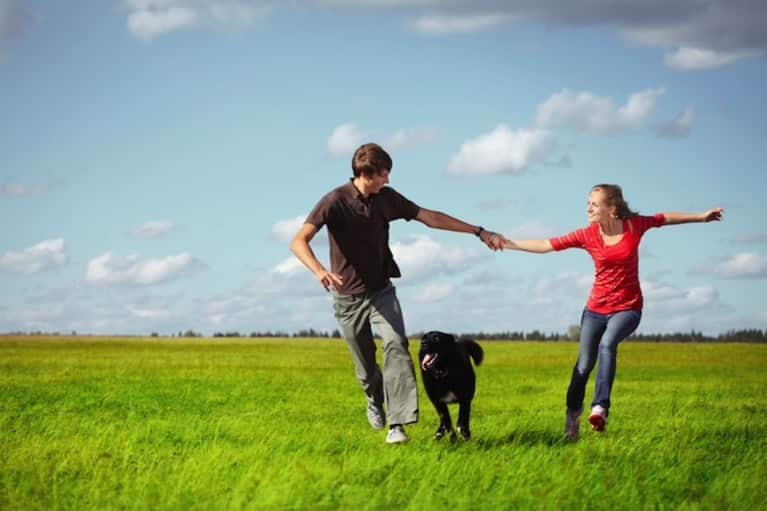 You're not pregnant. 
You're both keen, ready and excited. Your medical tests are flawless; you've religiously charted your temperature and studied up on Pregnancy 101. In fact, short of practicing tribal fertility rituals, you've tried everything.
Why then, are you still not hearing the pitter-patter of tiny feet?
Issues around conception and fertility can be deeply painful and frustrating for both partners. I've had several distressed clients who have sought help with these matters in finding and shifting the obstacles preventing their conception.
A glimpse into their respective auras has revealed a few insights into the patterns which gave rise to the problem, and amazing outcomes resulted.
In effect, I get women pregnant. (Well, with the help of their partners or donors, that is.)
Elizabeth had an imbalance of red energy in her aura. This showed me that her yang energy was in overdrive. Excessive yang energy imbalance tends to create a pattern of defining oneself by doing rather than being. It also usually results in a hormonal imbalance which is not conducive to fertility.
Coinciding with Elizabeth's yang imbalance was a pattern of disempowerment in her partner, which was indicated by a loss of energy in the solar plexus and navel area. When there is a lack of yielding and hyper-independence in one person, their partner will often respond with a lowered yang energy, causing a disempowered state.
The reason for the imbalance in Elizabeth was that from a young age, she had carried the responsibility of her family. Elizabeth's mother suffered from a debilitating mental illness. As a result of this early experience, she found it very difficult to ask for support from the men in her life.
In this and in similar cases, I've found that when I infuse the frequencies needed to help clients to reach out for and accept support, the yin energy is restored and balanced and their physical body responds by creating a better hormonal balance. Their partners respond very positively to finally being asked for the support, which they had been trying to provide all along.
A very different but equally common pattern I see in the energy field is some type of internal conflict or dilemma. Internal conflict creates division, chaos and fog in the auric field. It sometimes appears as a line down the center of the body. In turn, life can be blocked in moving in the desired direction. There may be impasses, delays and frustrations.
My client Sarah and her husband were hoping to start a family. Despite clean bills of health and a year of trying, nothing was happening.
Sarah had a foggy, white energy pattern in her aura, which I commonly see where there is disembodiment or dissociation.
To describe how this pattern appears, imagine having double vision and seeing two versions of a person, one slightly to the side or above the other. This pattern gave Sarah a sense of vagueness, a habit of daydreaming and a difficulty being fully present in her interactions with her husband, despite her deep love for her him and strong desire to start a family.
In her first session, I cleared the ties from previous relationships, and brought her into the "here and now."
Once I had cleared the feeling of confusion, the next pattern appeared. This pattern had caused the other patterns to form. It was a fear of repeating her mother's mistake of choosing the "wrong" man.
Sarah's mother experienced a sense of entrapment in an unhappy, abusive marriage. As a result, her mother defaulted to a survival state, zoning-out to avoid conflict. Though Sarah clearly had not repeated the same pattern – her husband was a caring and gentle man and they were very happy together, it seemed she was playing out the same modelled or ancestral behavioral pattern as her mother's.
We cleared the beliefs that relationships meant being trapped, infused discernment and trust in her decisions, and also the clarity to know the difference between her mother's life path and her own.
A couple of months later, I received an excited message from Sarah and any vagueness she experienced for the rest of that year was most likely due to a hormonal phenomena: baby-brain.
If you're experiencing difficulty with conception, perhaps there are underlying emotional patterns which have been sabotaging your outcomes?
You may wish to explore these issues to find out if there are underlying, subconscious blocks. See a professional and/or write in your journal in order to explore the following questions:
What do I fear about parenthood?
What characteristics or behaviors of my own parents do I fear I may repeat?
What am I doing to prevent myself from reaching out for and receiving the support I need?
Once you have done your work and your clearing, hand the situation over to your angels, your higher power or your higher self.
Some things are too big for us to solve with our minds alone. I wish you much luck and many babies!
For more information, visit www.rachelleterry.com