3 Weight Loss Questions That Will Rock Your World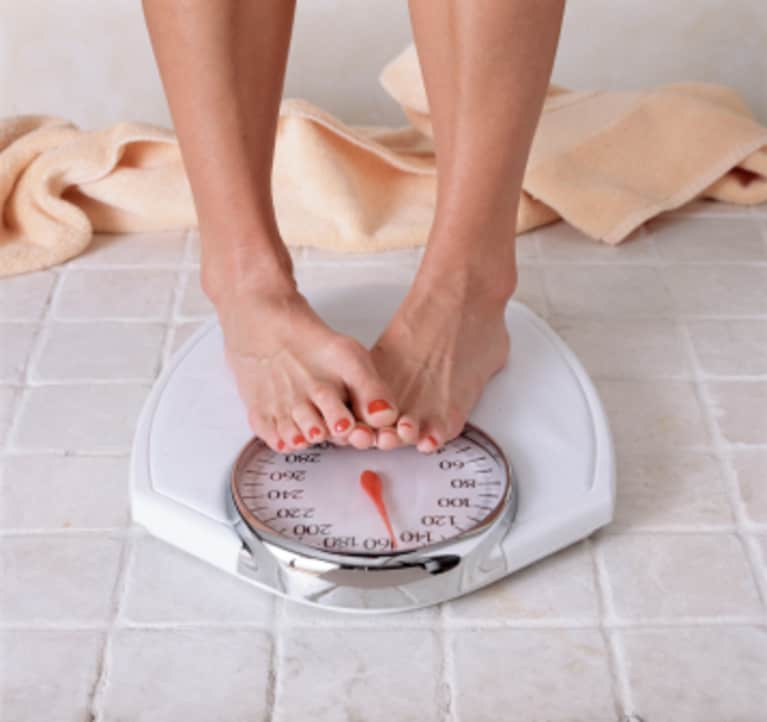 January owns the title "Official Weight Loss Month," and this year, I'd like to ask you three extremely unorthodox questions:
#1: What if overeating and poor eating habits are just symptoms, not the causes of weight gain?
#2: What if the most well-trained dieticians in the world are unable to accurately measure their own caloric needs within 10 percentage points—and what if 10 percentage points means the difference between being thin and obese?
#3: What if all the dieting, food restriction, calorie counting, guilt, shame, and deprivation actually made you more likely to gain weight in the long term?
For anyone who is health conscious in any way, these are very difficult questions to ask, and even worse to answer, because deep down, we all want to believe that goji berries and green smoothies hold the secret to a flat belly and a long life.
And yet, if we're being perfectly honestly, we all know that health is not that simple.
True health is holistic, always. It's about you as a whole person: what you eat, how you move, what you do, your relationships, your sleep, your spirituality, and everything in between.
Technology, modern medicine, raw foodists, marcobiotics, and paleo people can't shake a stick at you and your unique self. Your health and your waistline are much more complex than a math equation or the latest celebrity diet could ever begin to explain (much less attempt to balance). So this year, what I'm suggesting is a complete paradigm shift.
What if you took a different approach to health and wellness altogether?
What if, in the spirit of this very website, you took a mind-body approach?
This concept of mind-body health and wellness is something I've quite shameless lifted from Jon Gabriel, a guy who lost over 220 pounds, only after he stopped dieting and starting fixing what was truly broken in his life.
As Jon says: "Trying to lose weight by dieting is like trying to hold a ball under water... you can do it for awhile, but the moment you let go—wham! It pops back up and shoots up even higher than before."
The opposite of the struggle-and-deprivation approach is learning to work with your body, to nourish and care for yourself, and then all your health goals gently propel each other forward, like dominoes falling over perfectly, one after the other.
That was how it worked for me...
In 2002, just six weeks after my first yoga class, I'd lost 41 pounds, my clothes were literally hanging off me, and I was baffled by how quickly my life had changed, quick literally in front of my eyes. New job, new relationship, new home, and a completely new physical body.
Like many people, my mind and body had become so disconnected, that the moment I plugged back in, my entire world changed almost instantly.
Did I eat better?
Of course.
Did I balance my life?
Sure.
But was any of it a struggle?
Not at all.
It was pure flow.
If you'd told me 10 years ago that I'd eventually become a yoga teacher, a teacher trainer, and health coach, I'd have laughed out loud.
Today, more than anything, I see my story as a testament of how incredibly powerful a shift in your energy can be.
So this year, 2013, what is your shift going to be?
Whether your goal is to lose 10 pounds, to run a marathon, or to simply wake up when your alarm goes off at 7am, my challenge to you is: ask yourself some challenging questions, some real brain twisters, and you'll likely be shocked and amazed at how effortlessly you'll find answers that pave the way for the best year of your life.
What are you going to do?