Sure You're A Vegetarian, But Are You Healthy?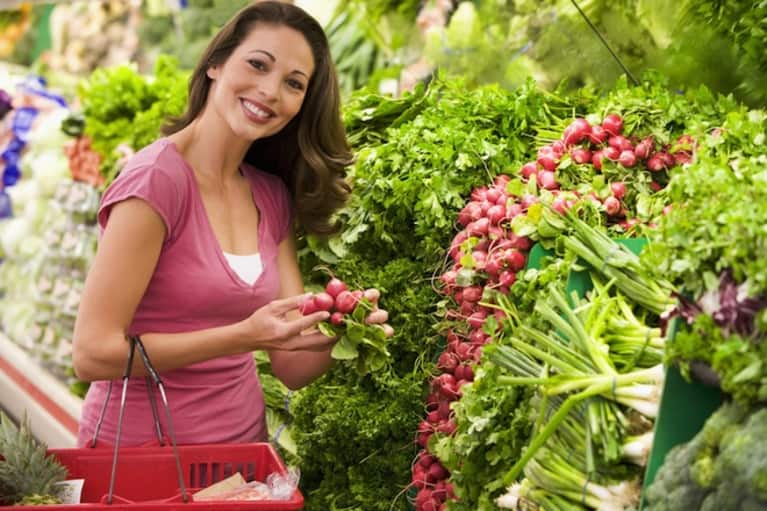 During my first few years in college, I found myself trying to be a "healthy vegetarian," subsisting on vegetable sandwiches, skimmed milk and cereal, nuts, and of course, the omnipresent hummus.
At one point, I remember shifting to a popular diet of protein bars made out of genetically modified, processed soy, so I'd magically build muscle.
My goal is not to mock anyone's choices in vegetarian food, but to shed light on the idea of being a responsible vegetarian. I urge you take a longer look at your lifestyle and habits and aim to become a holistic vegetarian if you aren't one already.
I ask you to walk your talk.
By taking these steps, you'll make yourself and other vegetarians proud by setting an example. (Bonus: your actions and aura can sometimes be enough to draw others to your lifestyle choices!)
8 DOs for a responsible vegetarian: 
1. Eat your greens. 
But don't stay stuck in a rut of spinach and lettuce. Try kale, collards, mustard or beet greens.
2. Eat your carbs. 
Let your carbs come from wholesome and unprocessed sources brown rice, quinoa, millet etc. White bread or brown bread might be considered vegetarian isn't your only option, and isn't always healthy.
3. Get your fats down.
You cannot go wrong with small amounts of traditional fats such as ghee or clarified butter. According to Ayurveda, ghee will increase your Ojas, also known as Jing in Traditional Chinese Medicine. Often, low fat products compensate for lack of flavor with added sugars.
4. Stick to your roots.
If you have Russian roots, don't shy from kasha or buckwheat. If you are from India, dosas and khichadi are super healthy. If your diet consists primarily of fast food, bottled juice, Diet Coke and an eggless dairy free scone or vegan cereal because it is vegetarian, don't be surprised if your grandchild one day passes off fried chicken or frozen pizza as traditional food. Go back to the basics.
5. Get plenty of protein. 
It IS possible to get your protein needs met if you eat a balanced vegetarian diet. Starting from beans and lentils to nuts, seeds, whole grains and greens can provide a sufficient variety. Keywords being commitment and variety.
6. Go organic. 
Depleted soils further worsen our nutritional status. Organic produce is often times more potent in its nutritional content and free of hormones and chemicals that wreak havoc on our bodies.
7. Know your truth. 
Remember your reasons for being a vegetarian and practice compassion. Most importantly, please do hold space for your friends who might not follow a vegetarian diet. We are all one at the end of the day, do your best in respecting another individuals difference in opinion in choice and their journey and lessons on earth.
8. Don't be afraid to supplement. 
If your diet contains conventional produce or you think you often compromise on your food and don't make the healthiest choices. Then, aim to get your nutrients from food, but don't be afraid to get additional support with a Vitamin B12 supplement. This nutrient is often lacking in a vegetarian's diet. Also an omega 3 supplement can be beneficial.
5 Vegetarian DON'Ts: 
Skip meals
Get stuck in a rut. (Make your kitchen a creative zone!)
Deprive yourself.
Shy from getting support or help.
Take food for granted. Give gratitude for the abundance of nourishing whole food from your local grocery store, your farmers market to your etc.
Being a vegetarian should feel intuitive and not feel like rocket science. It's not just what you eat, but also what you think about it.