Bridge Pose: How-to, Tips, Benefits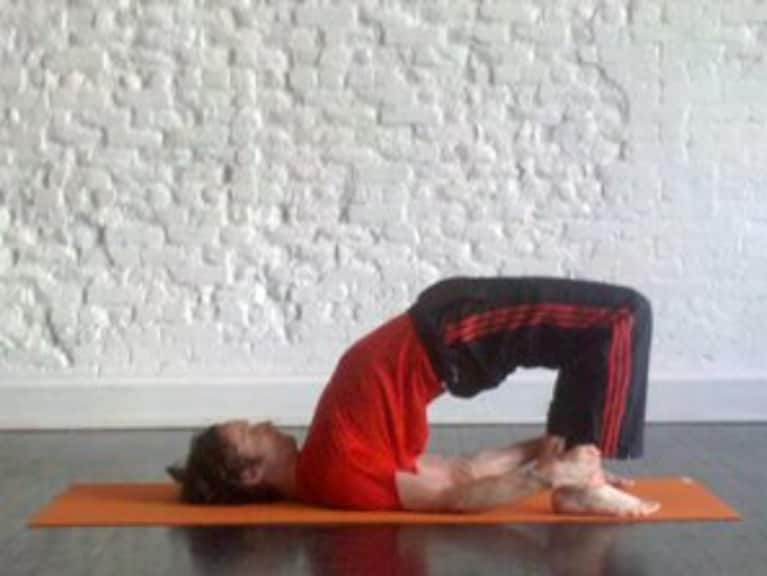 In our beginner yoga pose series, Michael Taylor from Strala Yoga in New York City, demonstrates and gives us the scoop on Bridge Pose.
How-to: Lie flat on your back. Bend your knees straight up, bringing heels just behind your hips. Lift hips up to knee height, and interlace fingers underneath you with arms straight. Squeeze shoulder blades together and breathe middle and upper just open over your chin.
Tips: To open more deeply in the upper fronts of thighs, hold your ankles, gently lift hips, and rock from side. Rise onto alternating toes to open one hip and then the other. To open in the upper spine, move your middle and upper chest toward vertical with strong inhales.
Benefits: Opens the upper chest and spine. Opens hips and tops of thighs.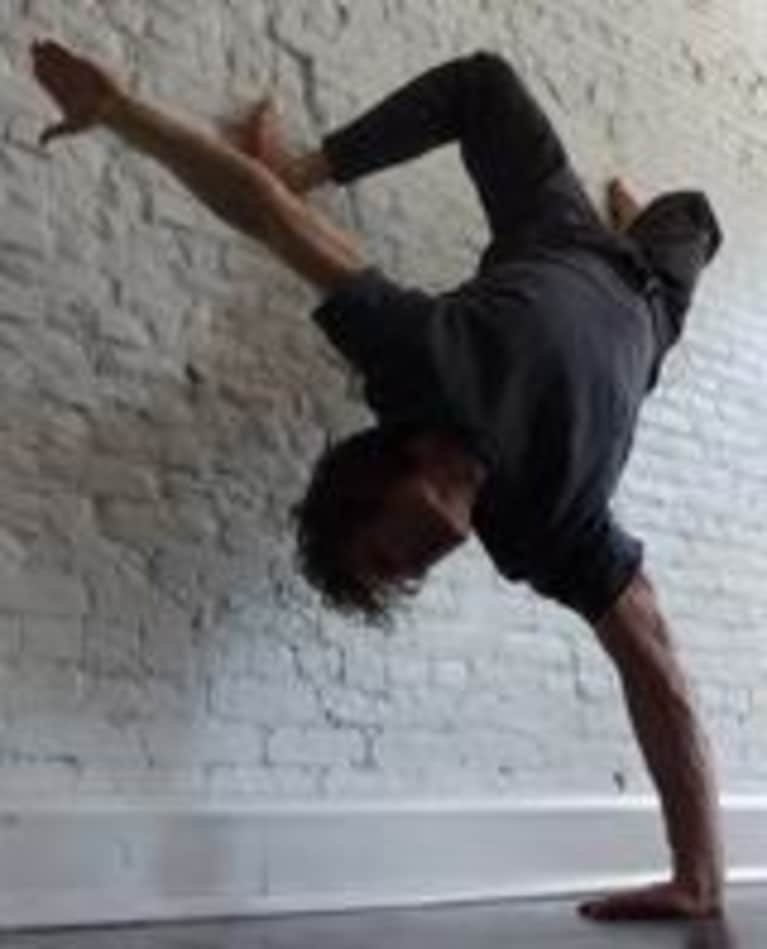 Michael Taylor is a yoga guide at Strala Yoga in New York City. (Michael prefers "guide" to "instructor"). He's practiced Eastern movement and healing techniques for more than two decades. He holds a degree in mind-body medicine from Harvard, and studied alternative medicine and psychology at Oxford. Mike is also the CEO of social media company Odyl, climbs a few mountains in his spare time, and is the husband of yoga master Tara Stiles.