7 Ways To Avoid A Quarterlife Crisis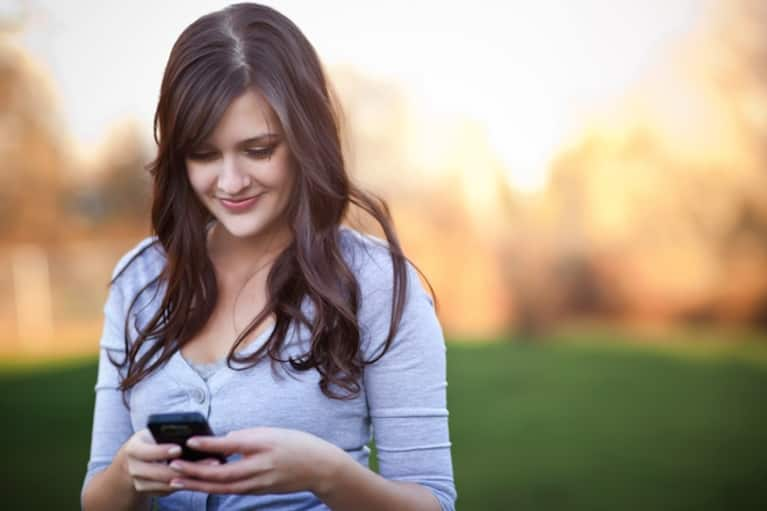 I had a quarter-life crisis when I was 26. It's a terrible feeling when you know you want to be doing something else with your life, but you're not sure what that is.
After climbing out of the depths of my funk, I realized this was the universe telling me something: I had to make a change.
So I did.
In an effort to save you tear-inducing, panicked calls to friends and family, I've come up with a list of ways to make sure you're living your idea of your best life – not someone else's.
1. Do what you love.
I cannot say it enough. Imagine you have a week to live. What would you be doing? Focus on these things and find a way to do them as much as you can. Perhaps a new career will blossom. The money will come if you are doing what you are passionate about. We're all so much better at the things we enjoy. If it feels effortless, you know you're heading in the right direction.
2. Don't try and fit a square peg into a round hole. 
In theory we learned this as toddlers. Try as we might, we cannot make it fit. In fact, the harder we try the more frustrated we get. Society seems to have a cookie-cutter "ideal" we should all be aspiring to reach. (Something about a white-picket fence and 2.5 children...) I
f this is what you truly desire: fabulous. If not, stop trying to be someone you're not. It will not end well, I promise. Instead, take time to envision your perfect life. You'll find it's a lot easier to attain and infinitely more enjoyable.
3. Have fun for fun's sake. 
Remember when you were younger and you used to do things just because, well, you wanted to? Try taking a class in something you've always wanted to learn; Swahili, carpet weaving - no judgment here! You never know, you may just find taxidermy makes you weep with joy and your new passion may have just found you.
4. Screw the Joneses. Question why you want certain things. 
Why do you want the bigger house? Is it because of a need or is it to keep up with the Joneses? We are constantly being bombarded with images of what we should want, through, magazines, billboards, societal pressures, etc. As a result, we sometimes we lose sight of what it is we actually want. Spending your life worrying about what others think is a waste and it stops you from listening to what you want.
5. Plan for the future but live in the moment. 
This is a tricky balance, but if you can manage to do both, you're setting yourself up for the best possible outcome. The last thing you want to do is deprive yourself of fun now because you're so concerned about the future. You are not guaranteed tomorrow. However, you also want to plan enough so that you can live without stress today. One idea is to carve out time (even just 20 minutes) each day to do something that brings you joy and feeds your soul.
6. Always be looking out for número uno. 
Friends come and go in and out of your life, but you'll always be with yourself. As my friend Bobby says: "No one dies saying, 'Damn, I wish I would have spent more time at the office!'" When you are happier, you have more to give to others. Don't brush your interests aside. Surround yourself with things that give you pleasure. Have fun! Stop waiting for later because "later" may never come.
7. Adopt an attitude of gratitude. 
If you find yourself focusing on the unfortunate aspects of your life, picture yourself living in Darfur or some other place undergoing daily genocide and brutality. You'll perk up real fast. Someone always has it worse than you.
When you view the world as a grateful individual, life gets better. You'll begin to notice simple joys (ex. "I'm grateful my co-worker decided to bring something other than curry for lunch today.") Try a daily practice of either making a mental note of things you are thankful for or writing them down.