Is Food Anxiety Ruining Your Life?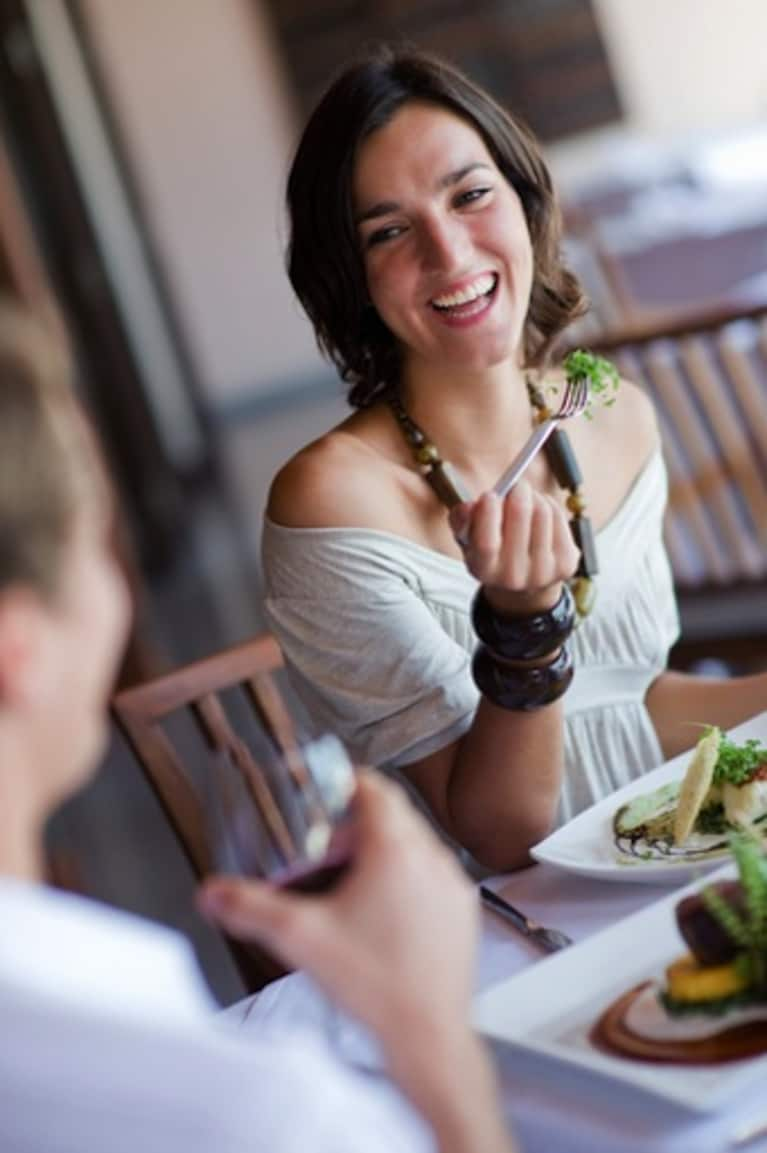 As a health coach, I work with clients to make small changes to what their eating to reap big results in the form of better health.
Everyone is at different places in their nutritional journeys, and it's important to respect that and remember it. One of the prevailing themes though, that I run into with my clients, is this idea that if what you're eating is tasty and filling, it must be fattening and evil.
How incredibly depressing!
I remember believing that as well. Pretending that the rubbery Egg Beaters with lite wheat toast, margarine, and a light yogurt flavored like orange creamsicle was not only yummy, but good for me and would lead to that ever elusive "perfect" figure.
I've counted points, counted carbs, eaten reconstituted box foods, and attempted (with some serious heartbreak) to keep my total calories under 1,200 a day.
People, that is not living.
Picture this instead:
Sizzling on the stove is a pan filled with melted grass-fed butter mingling with fresh grated ginger and garlic. You throw some chopped mushrooms and peppers in there. Cook them until they are fragrant and inviting. Toss a few handfuls of chopped spinach in there as well, stir it to wilt gently. Squeeze a bit of fresh lemon juice in it, some flavorful sea salt.
Then you plate it with a few pieces of roast chicken, still hot from the oven and flavored with plenty of rosemary and sage; serve it with a glass of rich red wine. And finish off your experience with a piece of dark chocolate.
Does this sound inviting?
If what you put into your mouth doesn't nourish your body, pleasure your taste buds, and ease your mind, then it may be time to start re-thinking what's on your plate.