How To Start Exercising If You've Already Tried And Quit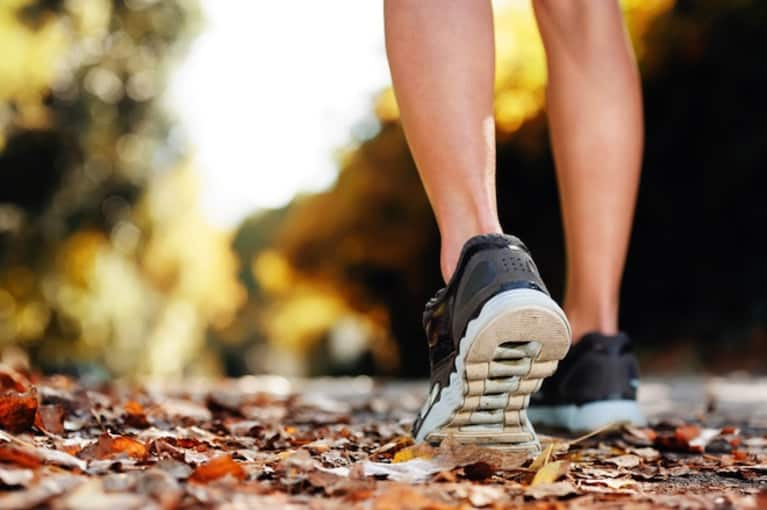 So the first of 2013 has come and gone. It's mid-January and you've yet to start an exercise program. Or maybe you have, but you are getting bored of the exercises.
Here are a few tips to keep you going with what you've already started or to help you get going with what you want to do:
Find an exercise that you really enjoy. 
I have personally found a new love of running. I absolutely HATED running in high school. I played basketball since third grade, and whenever we had to run the mile during practice in high school, I dreaded every second of it. I'm not fast, I never had a sports bra that fit well, and I hated to run.
As I got older, I'd see people running outside and they always looked so peaceful. I figured, why not give it a try? We moved into a new house that had a treadmill readily available, so I didn't want it to sit there collecting dust. I started running and fell in love! :)
I'm in the process of getting back to running after a slight knee injury, but whenever I run I feel motivated to push myself a little bit further. On that note, running is NOT for everybody!
Find something that you love: aerobics, riding a bike, yoga, spin classes, etc. And if you find yourself getting bored, try something new. Who knows, it may become your new obsession!
Schedule exercise into your day. 
I literally have to schedule exercise into my daily activities or else I won't do it. I have a list of everything I need to get done on a daily basis, and if I don't put exercise on there, I either forget about it or make up excuses as to why I'm too busy to follow through. Having it on my list and being able to cross it off when I'm done is gratifying.
Set realistic goals and stick to them. 
A lot of us are guilty of setting goals that are out of range. For example, saying I am going to run 50 miles a week, I know it's not going to get done.
Set goals where you can start small, and work your way up. Maybe it's something like, I want to eventually work out 5 days a week for 30 minutes each time.
Start with 3 days a week. Once you get the hang of that, increase to 4 days a week, and eventually work your way up to 5 days a week. By getting over-zealous in our goals, we can burn our body's and our motivation out quickly.
Find a workout buddy or an accountability partner! 
Some people enjoy working out alone. Others really like working out with somebody because it keeps them motivated and helps them stick to their goals. Whatever your style is, make it work. Maybe you have a neighbor who wants to start working out during the week. Schedule times to work out together. If you don't feel comfortable working out with a friend or colleague, maybe a personal trainer could help you stay on track.
Health coaches are also a great option to help you stay on track. For example, with my 6 month program we have a session every 2 weeks and support in between sessions. During those sessions, I can help you stay on track with your exercising and eating well.
After six months of this process, you should be in the habit of exercising and be able to keep up on your own. If not, I'm still here to help with extended programs to help you continue on.