3 Reasons To Try A Cleanse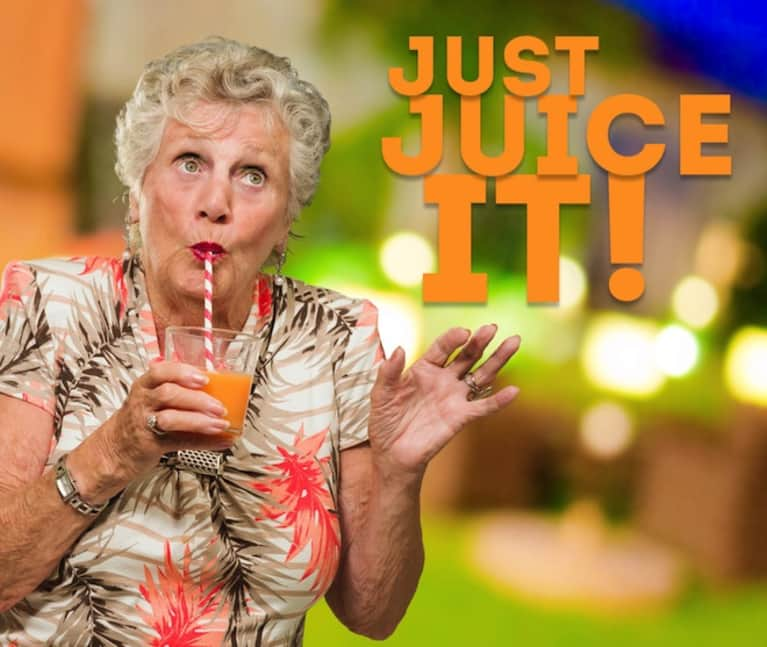 I am in the final days of my third-ever cleanse. This one is a 14-day detox that's fairly intense. (14 days is a long time!) Our cleanse group started with 5 days vegan, then 5 days raw, followed by 4 days blended.
I did this cleanse this time last year and it really changed my life. Here are a few reasons you should drum up some willpower, and stop calling me crazy:
1. You won't believe how toxic you really are. 
This really rang true for me during this cleanse. Last year, pre-cleanse, I was in full-on holiday mode. Eating and drinking everything in sight, blowing off yoga and exercise. We've all been there. While my body cleaned out last year, all sorts of bizarre things happened to me. I got aches in parts of my body that had never been sore before. I had vivid dreams worthy of a serious psychiatry session. I cried a LOT – emotions run high when you rid your body of toxins.
During my current cleanse, I've had very few of these side effects. And it's not because I didn't eat and drink everything in sight and blow of exercise during the holidays – believe me, I did! The difference this time around is I've been vegan since September. So I already had a jump start on having far fewer toxins in my system from dairy and animal products. It really reaffirmed my diet decision knowing how incredibly toxic the foods I was putting into my body last year were.
2. Your organs deserve a break. 
When you cleanse, whether it's raw food, juicing only, or some other combination, you're giving your vital organs a much-needed rest. Your kidneys, liver and entire digestive system constantly work in overdrive to try to process everything we throw into our bodies.
Meat and dairy are particularly hard to digest, and on average we carry and extra TEN POUNDS of "gunk" in our digestive tract. (Let me tell you, it ALL comes out when you cleanse. Yes, TEN pounds!)
3. You'll never know what you'll leave behind forever. 
Something always shifts inside you when you cleanse. You're cleansing mentally as much as you are physically. Each time I've cleansed, I've come out of it a lot more patient, able to see things much more clearly (literally – your senses become very heightened!) But I've also found there are certain bad habits I leave behind forever.
Last year, I never wanted coffee, diet soda, or sugar free chewing gum, ever again when I finished. I have no idea why it was those 3 things. But I had consumed those three things every single day for years and years. Sure I love a warm soy latte on occasion now, but I'm not waking up and filling the coffee maker to 6 cups anymore. I don't even keep my coffee maker on the counter these days.
Sure there are a lot of other things I wish I had never craved again (wine, French fries, bread…) But I know with each cleanse my body and mind will be open to a whole new set of rules.
Try it. It's worth it, and your body deserves it.