Upward Facing Dog Pose: How-to, Tips, Benefits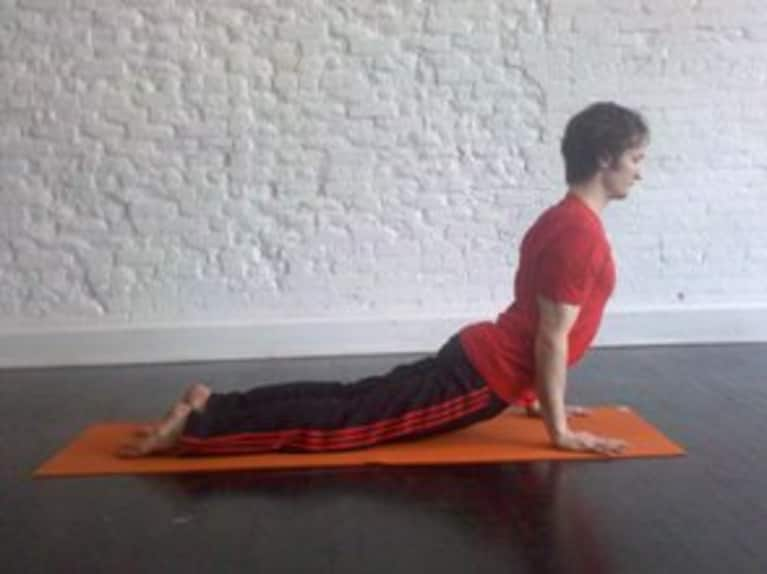 In our beginner yoga pose series, Michael Taylor from Strala Yoga in New York City demonstrates and gives us the scoop on Upward Facing Dog Pose.
How-to: From a plank, gently lower knees to the ground and untuck toes. Keeping arms straight or only slightly bent, slowly lower belly down and forward. Hands are under shoulders. Drop shoulders down away from ears, bring shoulder blades together behind you, and breath body forward through your arms.
Tips: Try relaxing everything in your body other than what you need in your arms to hold you. To protect your lower back, pull your hands gently back toward you rather than pushing forward. Open your chest more forward than up.
Benefits: Opens the chest, spine and abdomen.