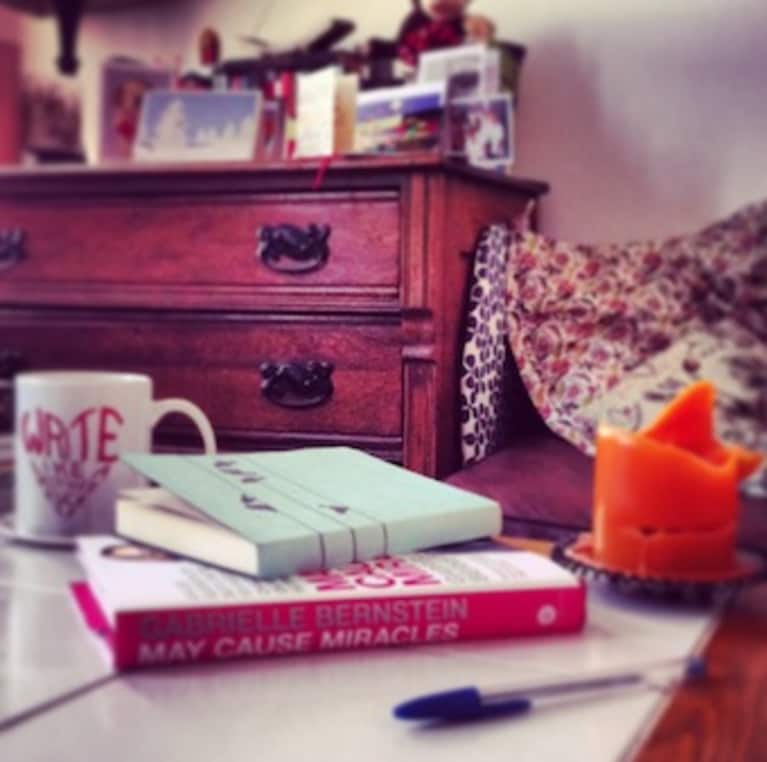 Last week was the last read of He Never Liked Cake before it goes off to the presses, its words—my words—forever in ink.
I've written it, read it, reread and rewritten it eight gazillion times. I've cried, laughed, and traveled to the place of insanity and isolation and back again with this book.
Sure, I'll read it one last time. I'll get some good coffee, buy nice-smelling candles and lavender incense, and settle in for the hours I l know it will take. Sure, piece of cake (pun very much intended), no bigs, probably will even enjoy it this time.
Yeah, right.
My entire week was tears. Tears and tears, as if they were clearing out some endless vat of emotional sludge. I felt bat-shit crazy. Where was it coming from? What had happened? Nowhere. Nothing.
Maybe it was the 40-day meditation and awareness practice I'd just started (May Cause Miracles by my dear friend Gabby Bernstein—and yes, I recommend). Maybe it was that I'd been holed up in my own apartment with pages and pages of my own words, my own life story with its every good, bad and beautiful memory. Probably the latter.
I'd been here before. In fact, every single time I've had to delve into my book (the first draft, the outline, the first edit, etc…), I have trouble separating my past from my present—character Janna from real-time Janna. That gets messy.
2011 was the ugliest summer. I was knee-deep in my narrative, experiencing an onslaught of emotions, everything all over again from ages 14 to 28. My relationships—best friends, cousins, my mother, the guy I was dating—were all taxed to the max, because I was looking for a fix, anyone's shoulder to cry on. I wanted to scream someone please take care of me when there was nothing wrong with me.
Ridiculous, right? Yes. Pure projection.
It's January 2013 and here I am again—sobbing into my laptop, ready to beg the world to lift off this emotional burden for me. Someone else for-the-love-of-God help me feel better! My editor, my best friends, my cousin, my mom, this guy I like … anyone! But every time I picked up the phone, I put it down.
Every email I drafted—deleted. Did I want to be the emotional girl all the time? No. Was I handling it well on my own? Certainly not. I kept trying to discard these unwelcome and unfounded feelings on my own this time. That's a tall order—even to give yourself.
F#@k that. I went to a yoga class. Yoga, where I don't need to talk anyone (sometimes a smile or a wave), and all I need to utter is om. Yoga, where I can allow something external to take care of me, to hold my metaphorical hair back for my metaphorical puke. And I don't mean the teacher, I mean the practice.
It was yoga discovery #897: Yoga will take care of you, when you can't do it yourself and when it's not fair to ask anyone else.
Go to class, and dump whatever it is on your mat and it will dissolve. Do it again and again and again—tirelessly, endlessly, as much as you need to, and the practice won't even buckle under your emotional burdens.
Yoga doesn't care how silly, crazy or nutty they are, because the practice is stronger and more knowing than the people in your life and sometimes even yourself. Yoga always knows what to give you or show you or take away from you.
So this past week, I read a lot, cried a lot, and did a lot of yoga.