On The 10th Anniversary Of My Cancer Diagnosis, I'm Reminded To Pass This On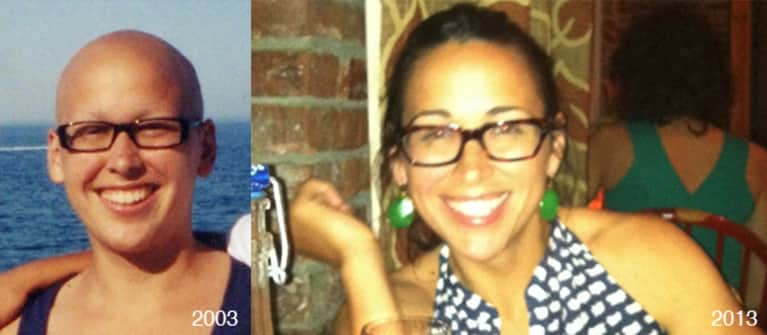 Life is best-lived at full speed, naively, with high purpose, optimism and a joyful lack of restraint.
My determination to embrace this kind of life in spite of fear or limitation is guided by a premature brush with mortality. On Jan 21, 2003, I heard the three most feared words in the English language: "you have cancer."
I was diagnosed with soft tissue sarcoma, a rare and aggressive form of cancer that accounts for less than 1% of all malignancies in the US.
I became part of that 1% while sitting in my college apartment, at the age of 21, just four months shy of graduation.
As a fit and healthy young adult, these words were unexpected, to say the least. I was scared, scared of a challenge that seemed beyond my capability to face, scared of a life so different than the one I knew. But I was also determined not to let fear dictate my grant of time.
This determination allowed me to focus my energy and attention on something else. I woke up every morning, not with cold sweats of fear, but committed to beating cancer that day, and every day since.
Today, I own a small business with someone I love. I run marathons. I am an aunt to 7 nieces and nephews, sister to three remarkable women, and the daughter of the woman who uttered those life-altering words just ten years ago.
I travel.
I love.
I laugh, and as often as possible. I live at full speed, naively, with high purpose, optimism, and a joyful lack of restraint.
We're all given a grant of time and its length is unknown and fleeting. It's also too precious to waste. I learned this sooner than most and it has shaped my perspective and experiences in ways I never predicted.
The statistics, the fears, and the realities of a cancer diagnosis are no match to a determined spirit.
On the 10-year anniversary of my diagnosis, I am reminded to pass this on: use well your grant of time, set unachievable goals, be audacious, and be fearless.
Now is the time.