8 Awesome & Inspirational Pieces From Artist Peter Tunney
Peter Tunney's incredibly inspiring pieces of art make him my favorite artist.
He's also one helluva conversationalist (check out our interview with him here).
But this is a slideshow, so we'll let his gorgeous images do the talking :)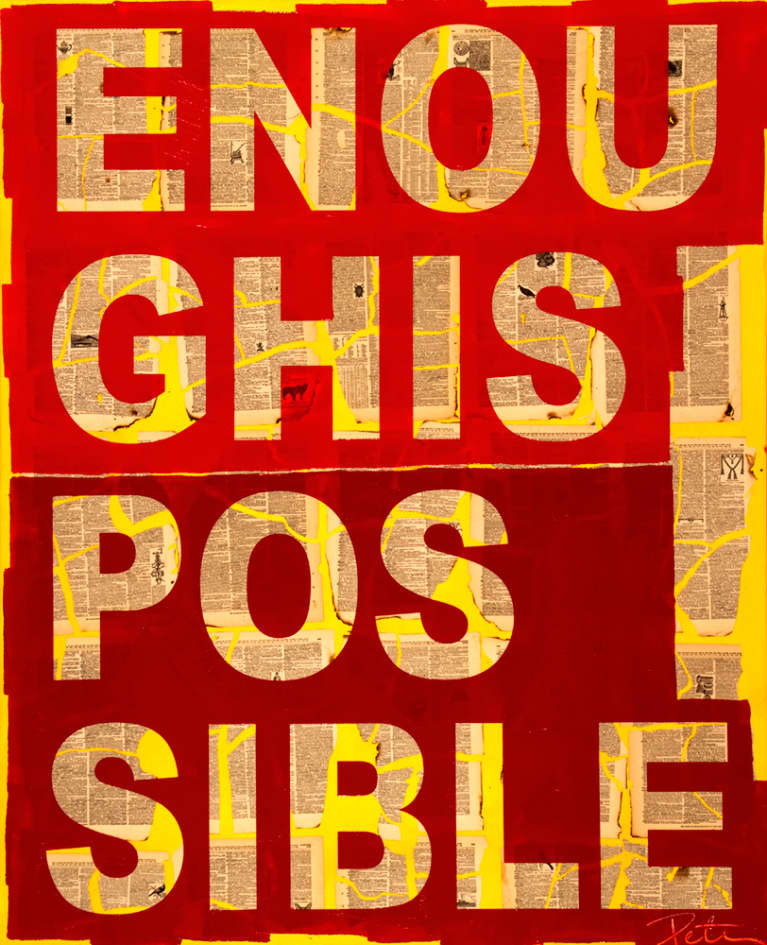 When you're caught up in the rat race, this doesn't always seem to be true... but it is :)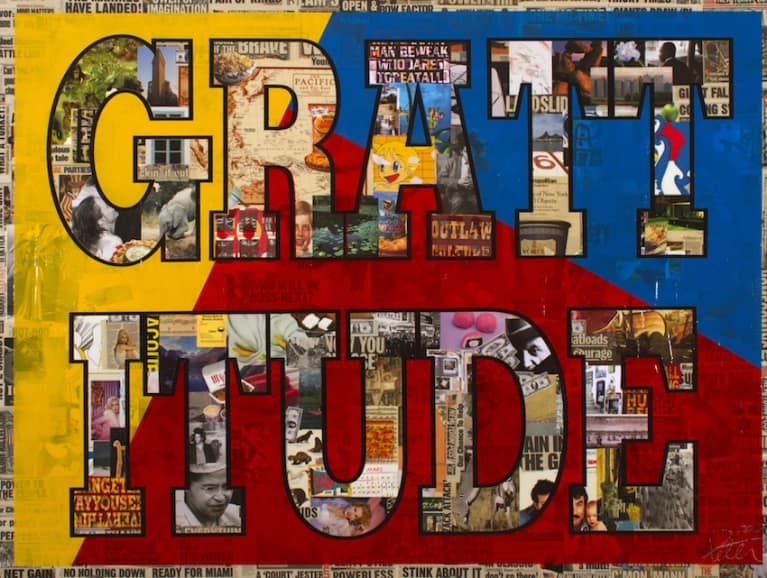 Why "Grattitude" with two t's? Tunney says it's because Gratitude is an Attitude!
To Affect The Quality Of The Day, That Is The Highest Of The Arts.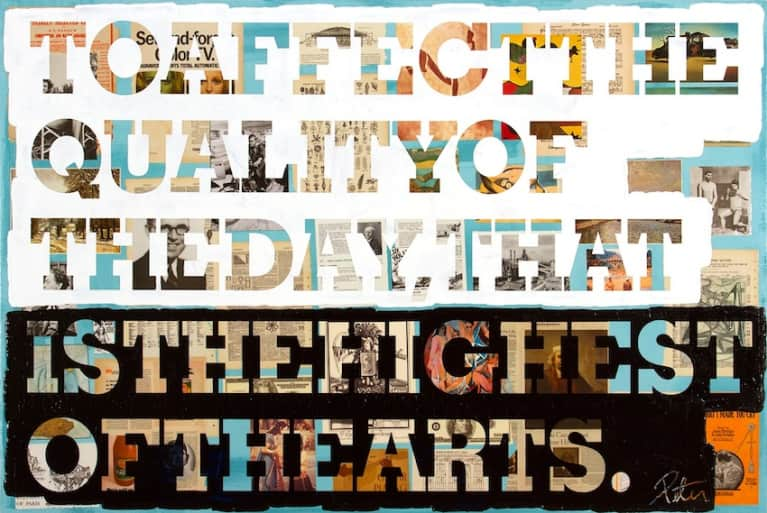 Sometimes it's the simplest, most mundane gesture, like smiling at a stranger, than can make someone's day.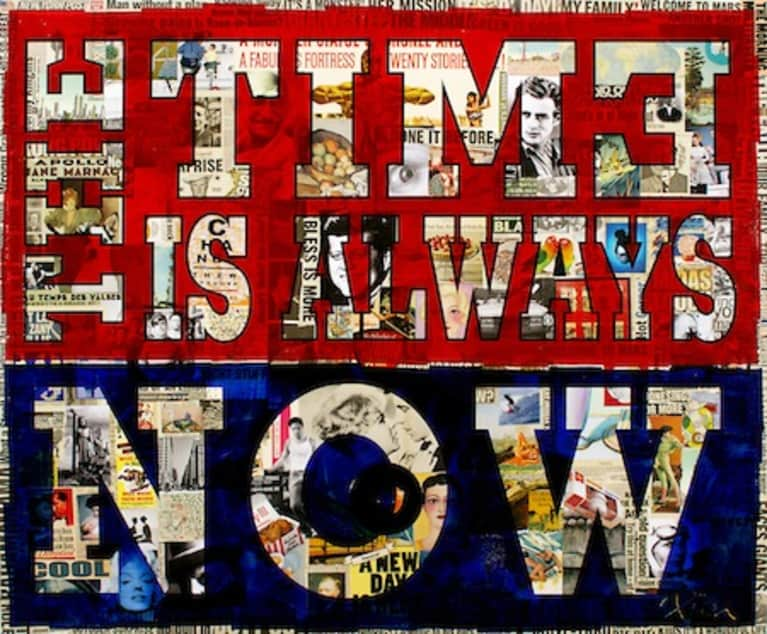 I'm Busy For The Rest Of My Life.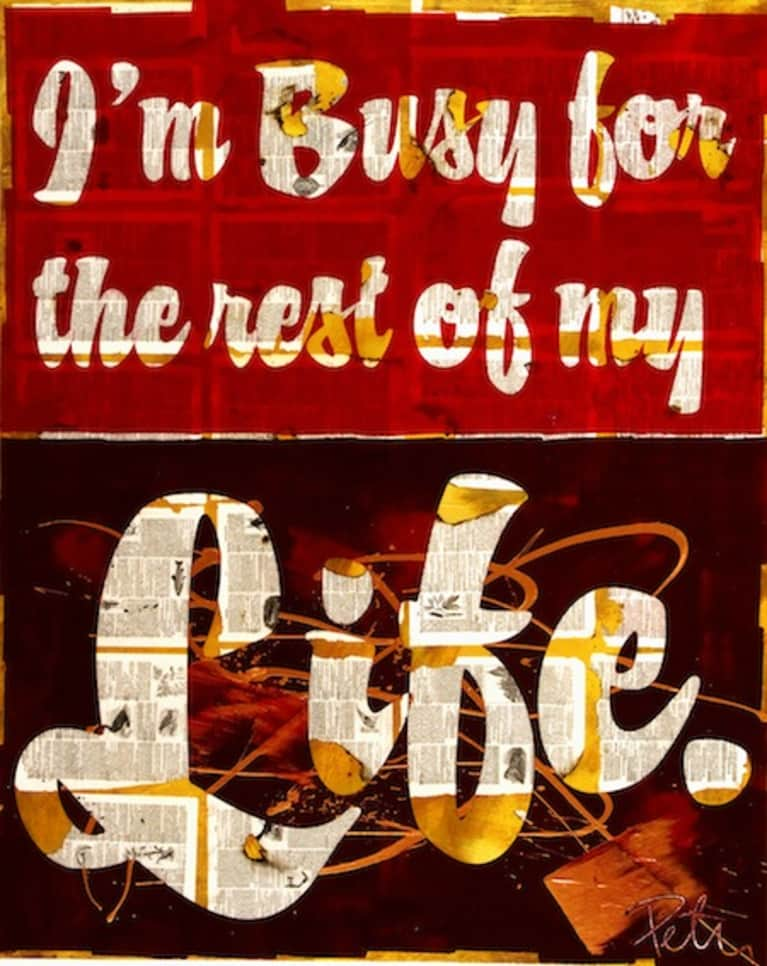 Life is awesome. Life is also too short to hang out with people who bring you down.
When We Come To The End Of Our Lives...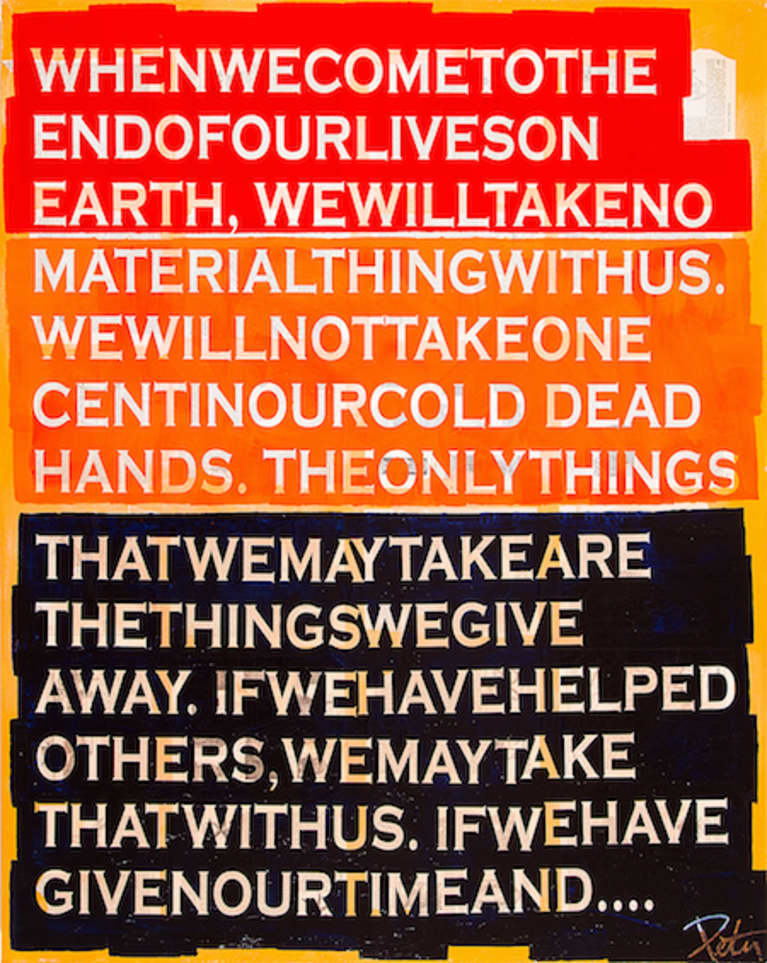 "When we come to the end of our lives on earth, we will take no material thing with us. We will not take one cent in our cold dead hands. The only things that we may take are the things we give away. If we have helped others, we may take that with us. If we have given our time and..."
You get the idea, right?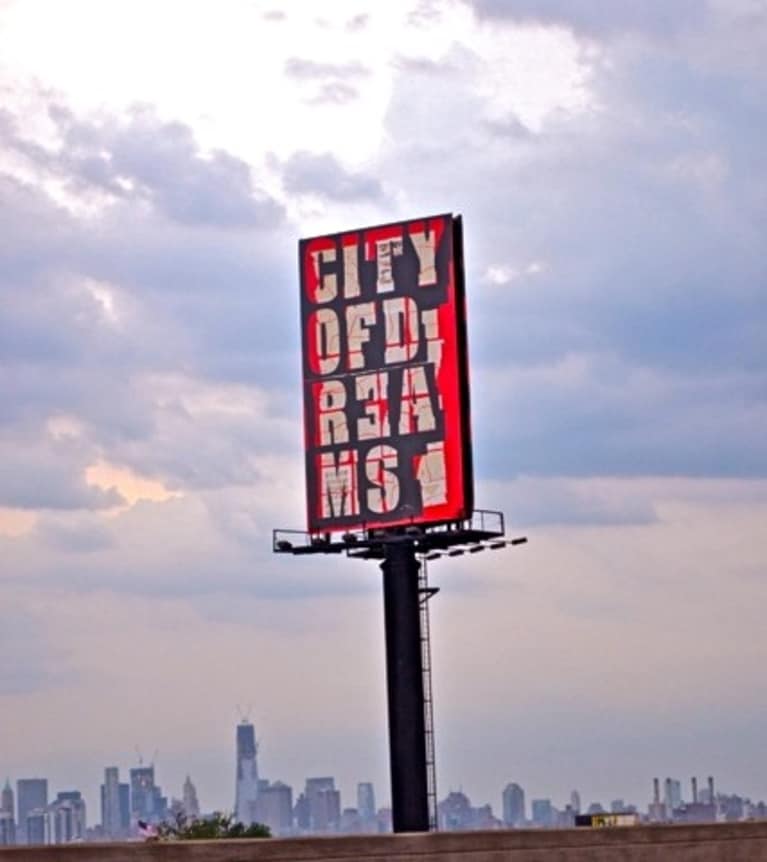 Tunney is rebranding The Big Apple as The City of Dreams with these giant billboards found around New York. Awesome, right?!
Peter Tunney himself alongside the American flag. Tunney and America are stronger and more inspired than ever!