Do You Worship The It Girl?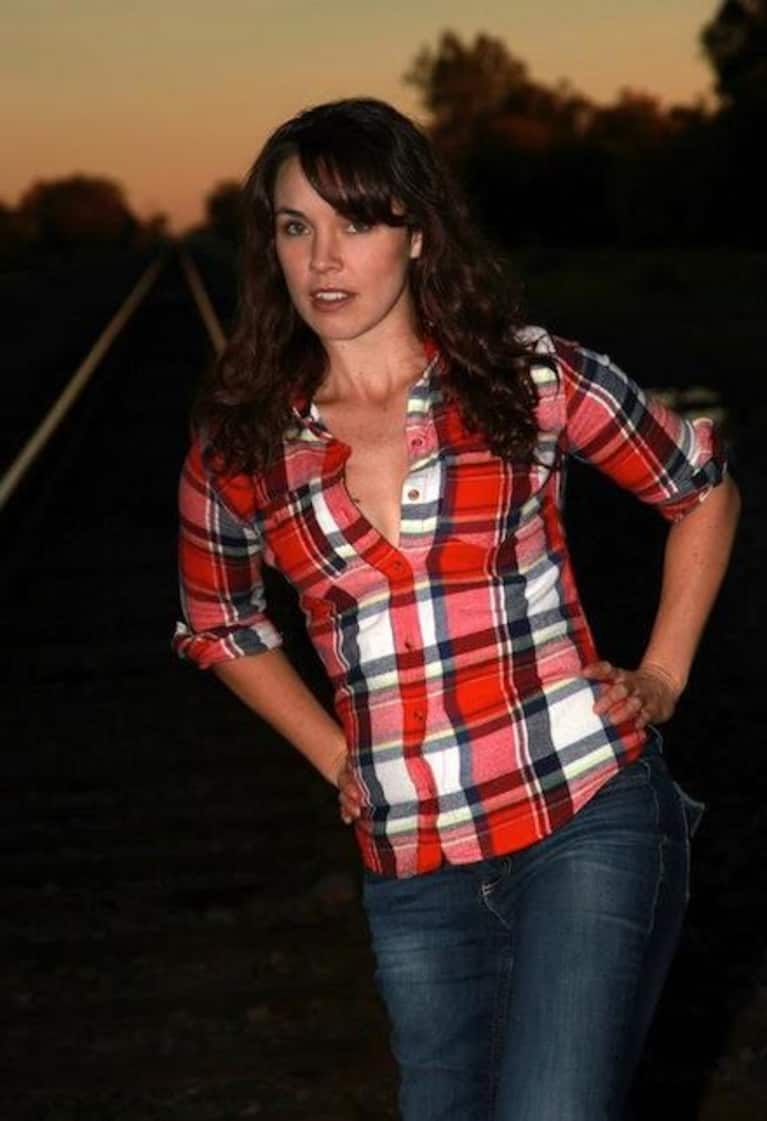 In the fifth grade, it was Christy. And everyone knew it. With blond hair, a boyfriend, and a magic wardrobe that never seemed to require her to wear the same item twice, she was the closest we ever got to perfection.
Even at ten, we could tell her effortless control over her powerful soprano voice was nearing genius. When I got to ride in a limo for her birthday party, I felt the overwhelming unworthiness of being chosen by the It Girl.
I lived in fear of revealing just what a graceless, snaggle-toothed nerd I really was. After she had been nothing but sweet, I didn't want to embarrass her.
Then, Christy disappeared. No one seemed to know where she went. Eventually, we were told she was being home-schooled to have more time for voice lessons and auditions. Of course, this made sense to us. She was too talented, too beautiful to live among us and we had all suspected it from the beginning.
Years later, other stories rippled through our class. At first, I thought they were simply the lies of the jealous. Then, the truth slowly pieced together to form another story of her depression, her break-downs, and her medication.
At thirteen, I realized Christy hadn't flourished under our visions of her perfection, she had cracked under their weight. She hadn't needed our worship; she had needed our friendship. What would I have done differently had I known? Would I have had the courage to be real with her?
Like with most great revelations, I forgot this life lesson as I got swept up in the admiration of other people.
Life has a way of reteaching us until we learn. 
Over and over again, I got to see the vulnerable, hurting side of the gods and goddess who walked our hallways.
The football star, who had to take basic math his senior year, showed me his bottle of steroids (for reasons I still can't work out). The valedictorian's elderly, single father turned out to be so poor she had been living with a different friend each year. There were caffeine pills, alcoholism, anorexia, broken families, and broken-hearts all hidden just below the surface.
Now, as an adult, I still find myself tempted to idolize certain people or groups, both in the social and celebrity realms. Even scrolling through Facebook or Twitter, there seem to be those people who are so effortlessly cool and talented (oh, Kris Carr, Sarma Melngailis, Alicia Silverstone, how I love you) .
They are nothing like me, I think. They have it together. They've found a way to rise above insecurity and doubt. This illusion does us both a disservice. Atop a pedestal is a very lonely place to stick someone.
Instead, I remind myself to do three things: identify, acknowledge, and support. First, I try to identify what it is that makes me truly admire the person. Usually, it's not really all the trinkets and trappings that cause us to get star-struck. With Christy, her hair and wardrobe were icing on the cake. Our true admiration came from her dedication to cultivating her gift.
Once I realize the true source of my fascination, I can find ways to cultivate those qualities in my own life. 
I'll rededicate myself to my practice, try raw food, write a pilot for a web series, spend more time connecting with friends, and add more art to my life.
Next, I can honestly acknowledge those qualities in another person. We mistakenly assume that talented people get complimented all the time. Yet as Mark Twain said, "I can live two months on a good compliment."
If Mark Twain needed a pat on the back, chances are those people you're quietly admiring could use a pick-me-up as well. Write some genuine fan mail!
We live in a culture that loves to bash and tear down even our best and brightest. Take the risk of telling someone how you really feel without expecting anything in return.
Some of us treat compliments like currency, only doling them out when we feel like we'll get a return. I've heard people say they don't give compliments because then they will lose power. Relationships shouldn't be an emotional game of Battleship, in which our only goal is to keep the other person guessing.
What they're actually afraid of is being met with arrogance or rejection. If someone doesn't receive your compliment well, remember it usually has nothing to do with you. Quietly bless them and move on. Don't let it stop you from spreading sunshine.
Finally, find ways to support the people you look up to. Keep in the back of your mind that they may be struggling with hurts, burdens, and disappointments you may never see.
If you know them personally, ask right out what you can do to help. Idolizing people is actually a way of protecting ourselves from having genuine relationships.
We're so worried we won't measure up that we make sure to place these people far away from ourselves. Sure, we place them way above us, but you can't have a partnership or friendship with someone if you don't let them have their humanity.
I remember how outraged I felt when I first learned that the whole time Henry David Thoreau was writing Walden his mother was still doing his laundry for him. Now, this insight is my favorite thing about him.
Even as we're sucking all the marrow out of life, we still need a little help with the chores. Knowing this also dispels all the myths we tell ourselves about why we aren't good enough to walk the paths of our heroes.
The truth is that no one is above or beneath us. This is a challenging way to live because it puts an epic amount of responsibility on us. If we are as talented as our idols, well we better get to work practicing as hard as they do and taking as many risks. In the same vein, if we are as vulnerable and as prone to mistakes as the most destitute and deprave among us, we are called to radical compassion.
The common saying goes that we should never meet our heroes. I think we should. Meeting them helps us realize that we're all both heroes and humans. I've missed so many opportunities to learn from and develop true relationships with amazing people because I was afraid of them or afraid of the perceived lack in myself.
True, some great people may turn out to be a bit nasty. Remember, that is not who they truly are. They're simply frustrated, hurting, scared, and lonely just like you. They've built up walls to protect themselves. Choose compassion, always.
Recently, I've had opportunities to meet people I thought were light years from my social spheres. I've followed and admired these actors, writers, and leaders for years. At first, I am always tempted to go into a tailspin of self-doubt. Like my ten-year-old self in my first limo, I'm sure I'll blow it. I can even hear myself hopelessly sigh "but these girls are so cool."
I have to pause a moment to remember I always have something to contribute – my genuine self. When being honest, I create an environment where others may feel safe to do the same. I might lose an idol but I could gain a mentor or even a friend.