20 Items You Need On Your Grocery List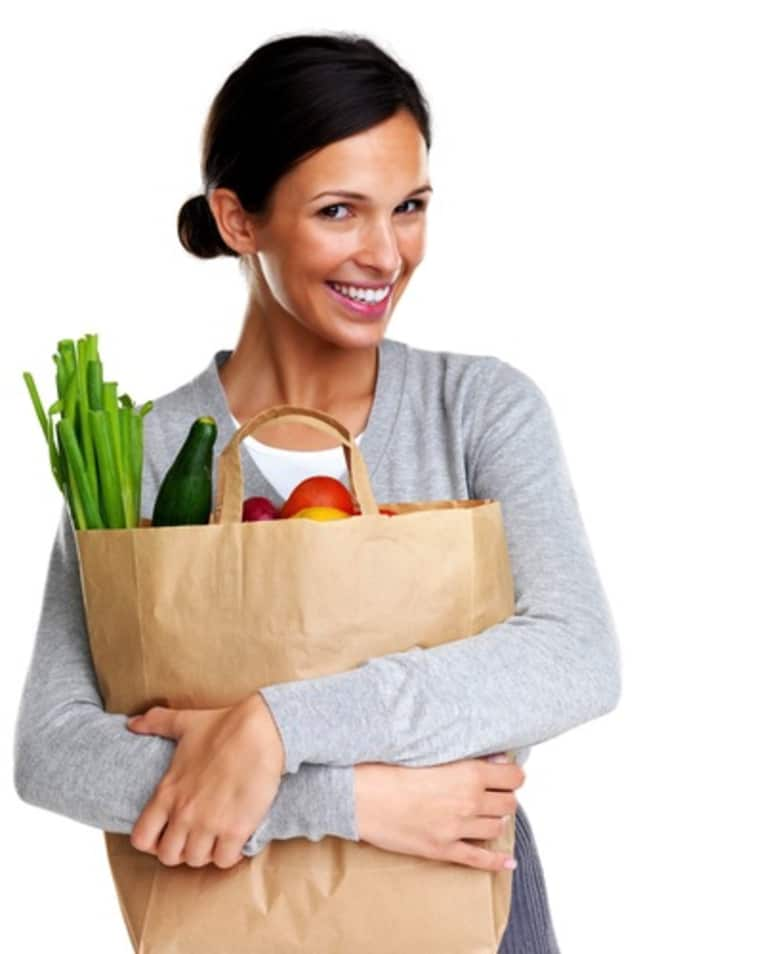 New Year's resolutions, declarations, intentions, whatever you want to call them, can be incredibly intimate, especially when it comes to your food.
Usually, you've been wanting to eat better for some time and use January as an excuse to hop on the "healthy eating" bandwagon.
"Green juice all day!", you declare. And then three weeks in, work gets crazy, your mother asks if this is the year you will finally find someone, and because you stalled, there's no more room in the yoga teacher training you wanted to take.
You head home, distraught, and dive into the half bottle of red wine and stale gingersnap cookies from Trader Joe's you'd intended to throw away.
Holy heck, have we all been there!
Now, what if rather than falling back into habits that make you feel icky inside and like a failure who can't stick to a simple resolution, you treated yourself to a stop at the grocery store?
Stay with me here! What if you gifted yourself a week of gorgeous food that made you feel soothed and well cared for? And what if the delicious, nourishing ingredients in your cart comfort you in the way wine never has?
Staying on track with your "get healthy" resolution doesn't have to be about white-knuckling it only to cave when life gets real. Rather, consider your eating well as a gift, the biggest gift you can give yourself to feel nourished, comforted, loved and satisfied. When you give yourself permission to gift your body what she truly desires, she delivers back ten-fold.
Here's the list of 20 foods you'll need for your week of incredible eating. Most of the items are seasonal for winter, which means get excited for the list to switch up in the Spring.
With these foods in your fridge, you will be ready to take on whatever comes your way: crazy family, obnoxious boss, traffic, whatever.
Your new mantra is going to be, "Bring It!"
Just wait.
Onion
Japanese (satsuma) sweet potatoes
Red/green cabbage (recipe)
Carrots
Celery
Lemons
Organic ground beef (recipe)
Canned tomatoes
Avocado
Oranges
Canned black beans (recipe)
French green lentils
Parmesan cheese
Quinoa flakes
Organic eggs
Apples
Beets