6 Surprising Ways to Get What You Really Want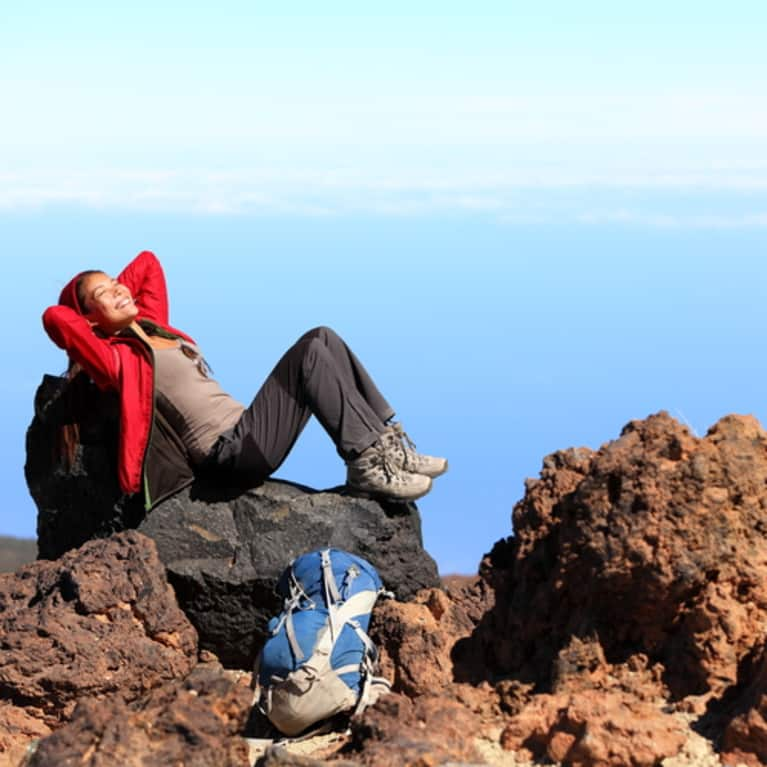 It's not all hard work. It's not all goal-setting and blood, sweat and tears. There's ease and peace and instant fulfillment.
There's a grinning ear-to-ear, can't-believe-this-is-happening-kinda-vibe. There's thoughts such as I would never have even dreamed this up and it's more than I ever imagined. There's less to it than I ever thought, and it's more than I ever imagined.
Getting what you want
It's a small-feeling statement. It applies to things like ordering take-out, choosing a donut, or finding the perfect pair of black boots.
What we really want—really truly want—is to feel a certain way. Full, filled-up, gratified, satiated, stylish, powerful, chic; all ways we might want to feel.
These desires drive our choices, our uncertainties, and our imagined future. How we want to feel influences everything. And yet lots of us aren't clear on what's influencing our choices and what we pursue. So we get something—and realize it's not what we want. The guy we've been dreaming of turns out to be totally incompatible. The job we went to school for turns out to be completely unrewarding. The apartment we dreamed of and then rented is stifling.
We get what we wanted—but not what we really want.
Here are 5 surprising ways to get what you really want: 
1. Let go of goals. 
We'll bring them back later. But first: How do you want to feel? For me: Calm, grounded, anchored. Vital, necessary, needed. Free.
And you?
2. Less racing, more stillness. 
In the moments between one moment and the next, our soul speaks. Our essential self communicates. The non-verbal part of our brain communicates to us through physical sensation —and it processes 11 million bits of information per second versus the 40 bits per second of our verbal brain. Find some stillness so you can hear your truest self speak.
What do you feel?
3. Less talking, more listening. 
What will you do next? What do you want?
You don't have to have the answer right away. You might shrug. You might take a month to practice hearing your essential self, getting tuned into the intricacies of what your physical sensations are telling you. You might respond, "Hmmmm, lemme just see what I physically sense about that."
In the stillness beneath your thoughts, you can hear the answer. Use all the time you need.
4. Less thinking, more feeling. 
It's not what we were taught in school. But it turns out that what we physically feel is a better guide than the thoughts in our head. Because the non-verbal part of our brain processes way more bits of information that the verbal part of our brain. Because our thoughts are so often swayed by fear. "I'm afraid that if I go after that, other people will judge me." "I'm afraid of how this will affect people." "I'm afraid to stand out from the crowd." Instead: What do you feel? Trust. Little by little, the way you physically feel can guide the way.
5. Base your decisions on a few select factors. 
While researching and writing his book Blink: The Power of Thinking Without Thinking, Malcolm Gladwell cited a study that showed E.R. doctors made better decisions about whether or not a patient was having a heart attack when what they learned about the patient was narrowed down to four factors.
German psychologist and heuristics expert Gerd Gigerenzer learned that head honchos at global corporations secretly admit that relying on one reason, and their gut instincts, leads to better decision making than doing some complex calculations.
So feel free to eliminate the noise in your head, and all the what-ifs, and base your decisions on a few select factors that feel the best.
6. Take small steps to get big results. 
From here, set your goals. But—let them be easy, totally doable, and even peaceful feeling.
Getting what you really want. It's a big-feeling statement. It's more in line with living the life we truly want to live, being who we want to be, and a fulfillment that resonates with your soul.
How do you want to feel?