Side Plank Pose: How-to, Tips, Benefits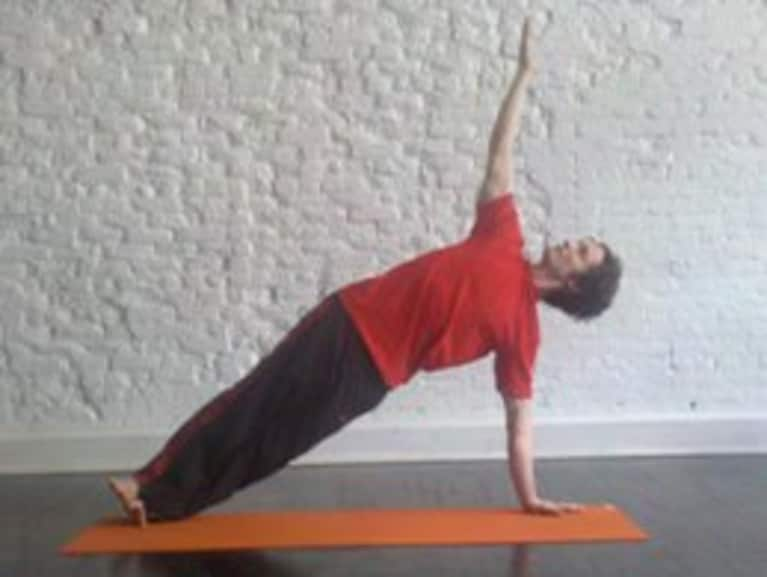 In our beginner yoga pose series, Michael Taylor from Strala Yoga in New York City, demonstrates and gives us the scoop on Side Plank.
How-to: From a plank, lift your hips up slightly, then shift your weight into one hand as you roll your whole body open to the side. Stack your hips, knees, and ankles vertically on top of each other. Your shoulders, hips and ankles should be in one straight line. Reach your top arm straight up, forming a line from your planted wrist through your top fingers.
Tips: To make balance easier, rather than stacking your feet on top of each other, simply leave your feet where they were in your plank as your roll open to the side. The foot of your top leg will end up in front of your other foot, giving you a more solid base. You can also rest your lower knee on the ground to make it easier to hold this pose.
Benefits: Builds arm and shoulder strength. Good for patience.