How To Fight The Flu With Holistic Warfare!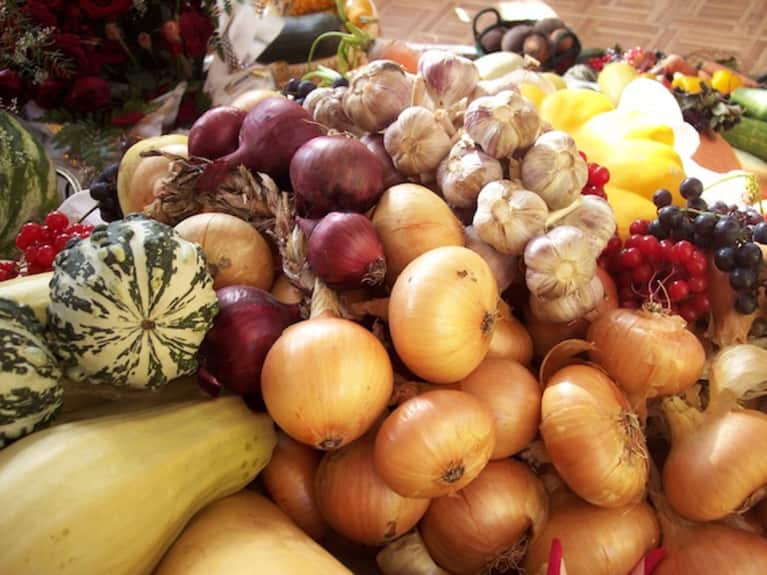 Winter is in full force...and with that, so is cold and flu season. I woke up the other day feeling totally under the weather, so I began my mornings all week with a concoction of coconut milk, turmeric, honey, cinnamon and ginger ... crisis averted!
My symptoms never become more than slight congestion upon waking. There is always a time and place for medicine from the pharmacy, but there is also an abundance of healing power that comes right from our kitchen.
Here are a few tips to build a holistic medicine cabinet for your home:
1. Add a little spice! 
Spices such as cinnamon, turmeric and ginger have anti-inflammatory properties and have been used for years in cultures around the world to treat a variety of health problems. If you feel cold and flu symptoms coming on, try adding these spices to your cooking; or, for an ultra dose of turmeric, you can purchase in capsule form.
2. Use oil, garlic, and onion beyond your sauté pan. 
Garlic and onions both contain a sulfur compound called allicin which promotes antioxidant activity and functions as a powerful antibacterial and antifungal. Try the ayurvedic practice of using garlic ear oil to alleviate symptoms from a cold or earache. It's also been said that poking a few holes in an onion and placing it by your bedside will alleviate flu symptoms. I haven't tried this one myself, but you don't have much to lose by trying!
3. Embrace a little sweet and a little sour. 
Both honey and apple cider vinegar are valuable kitchen staples in any natural kitchen, but especially when it comes to remedies for cold and flu season. To soothe symptoms from a cold, try heating 1/4 cup of water and mix in 1/4 cup apple cider vinegar and a tablespoon of honey. For a little extra spice and dose of anti-inflammatory power, mix in a teaspoon of cayenne pepper. These two can also be combined to make a great natural cough suppressant.
4. Create a rainbow of color in your fridge. 
Filling your kitchen and diet with immune boosting fruits and vegetables will do wonders for keeping your system strong and healthy, which is especially important when our bodies are overly taxed. Adding a variety of color will ensure that we are getting a healthy and natural dose of vitamins, minerals and phytonutrients (compounds found in plants that have disease fighting properties) that will help our bodies ward off potential invaders.
5. And don't forget how powerful rest and relaxation are to help you with a speedy recovery.
If you begin to feel a little congested or just generally run down, take a step back and allow your body some downtime.
These are just a few tips to get you started, but there are many ways to incorporate kitchen staples into your cold and flu fighting remedies. Please share in the comments any tried and true methods that work for you.
Here's to a healthy winter!
*DISCLAIMER: The information in this article is provided as an information resource only, and is not to be used or relied on for any diagnostic or treatment purposes.