How To Stay True To Yourself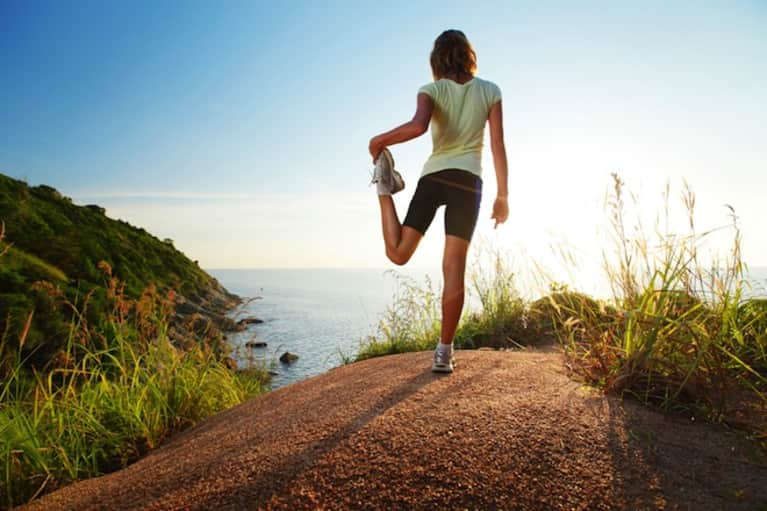 Have you ever had a really strong feeling in the pit of your stomach? A feeling that's so strong it's hard to ignore?
What did you do?
Did you listen to it or did you brush it off because it didn't make any sense?
In my experience, those feelings, the ones in the pit of your stomach, the ones it's really, really difficult to ignore – but also really difficult to make any sense of, those feelings are the most insightful of all.
Because those feelings are the true you: the parts of you that you just can't explain or put a label on. And the thing is – they are never usually logical or analytical in nature – which makes it even harder to listen to them.
We are taught in the Western world only to listen to the facts and that if you can't see something, it doesn't exist. I don't know about you, but I don't believe that this is the smartest approach.
How many times have you followed the facts and the facts have been wrong? And yet how many times have you ignored that feeling in the pit of your stomach only to scream to yourself I knew I should have listened to my gut – something just didn't 'feel' right.
It's the times when we listen to others too much instead of listening to ourselves that we end up on the wrong path in life. I've been there – and it's not fun.
The people around us may have our best intentions at heart, but they don't always know what's best for us, they don't' know what decisions we should make, they don't know what our sole purpose on this planet is – because the only person who knows that is reading this right now.
You.
So ignore the facts in favor of trusting your gut and you'll start to learn a bit more about who you are. The real you – not the version that values other people's opinions over your own.
Remember that your opinion is the most important opinion of them all. Instead of offering you a list of steps with ways to stay true to yourself I'll keep it simple with just one small method. If you can learn to do this one step every day then your life will change.
Listen to your gut.
It's really that simple.
One man who I believe provides true insight into staying true to yourself is Apple founder Steve Jobs.
Did you know that he used to look at his own reflection in the mirror each morning and say to himself:
"If today was the last day of my life would I want to do what I'm about to do today?"
And if the answer was no for too many days in a row, he would make some changes.
What an inspiring way to start your day – and a great way to make sure you are striving to live a life that is true to who you are.
As-well as practicing this philosophy from time to time to remind myself why I'm here, I often re-read the below quote by Steve Jobs because it so insightfully explains the value of listening to your own inner voice. I hope you get as much out of this as I do and next time you hear the distant voice of your inner self - you choose to stop and listen.
Your time is limited so don't waste it living someone else's life. Don't be trapped by dogma, which is living with the results of other people's thinking. Don't let the noise of others' opinions drown out your own inner voice. And most important have the courage to follow your heart and intuition, they somehow already know what you truly want to become. Everything else is secondary.