Are Your Excuses Holding You Back?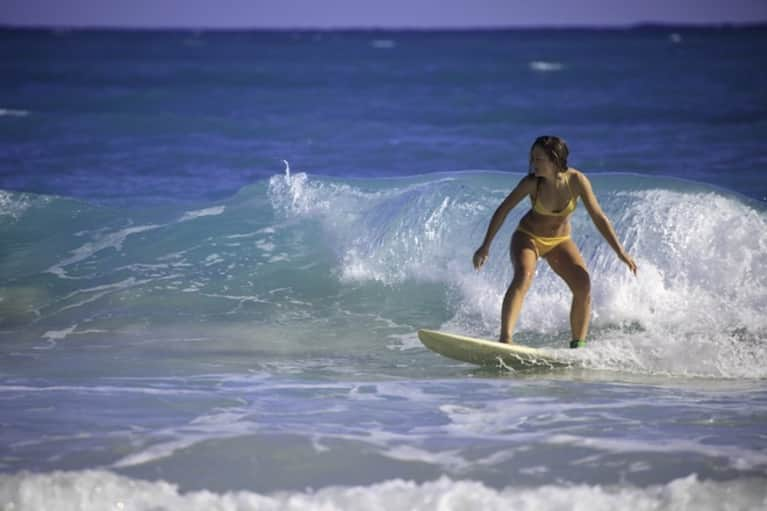 Are your excuses holding you back? Wanna karate chop them?
I had a funny encounter this morning as I was getting out of the surf.... I was walking back to my car when a guy stopped me for a chat.
Him: How was it ?
Me: Oh, pretty fun actually.
Him: Yeah, but the tide is almost too high.
Me: I know, but there seem to be some good ones coming through if you're patient.
Him: Shame the wind is about to come up though, that'll ruin it...
Me: I guess so...
I got changed, watched him get back in his car and drive off. He didn't surf.
It got me thinking about excuses. The excuses that we tell ourselves for not taking action.
I'm pretty certain that guy would've had a fun surf if he'd just grabbed his board and paddled out. I know all too well the feeling of driving home after checking the surf and deciding not to go in.
It's kind of a niggly feeling that seems to stick around all day.
The more I thought about excuses, the more I realized how often they end up being barriers to our most awesome adventures.
Excuses act as security blankets. But you know what ? At some stage, if you want to live the life you're dreaming of, you're going to have to let them go.
Check out this awesome quote:
Excuses are monuments of nothingness. They build bridges to nowhere. Those who use these tools of incompetence, seldom become anything but nothing at all.
Wowzers... kinda harsh but true, right ?
The interesting thing is that the excuse is rarely the real reason why.
It takes courage (and practice!) to delve into the truth that sits behind your excuses.
Are you scared of failure?
Fearful of rejection?
Maybe it's time you asked yourself what stories you've been entertaining. It's crazy how we can actually start to believe our own bulls*&t if we've been saying it long enough.
I've found one of the best ways to banish excuses from my life is to get really really good at identifying them. Pay attention to your words.
Here are a few questions to get you started:
What excuses do I tend to make?
What stories do I tell myself?
How are my excuses preventing me from moving forwards?
Once you get some clarity on the excuses that you tend to fall back on, you're in a position to make some epic changes.
A really simple step to excuse busting is to identify the gap between your current and your desired reality.
Where am I right now, and where do I want to be?
Now ask yourself.... how badly do I want it?
Start focusing on the solutions rather than the problems. What is one small step that you can take today to move you closer to your goal ?
There is ALWAYS something you can do.