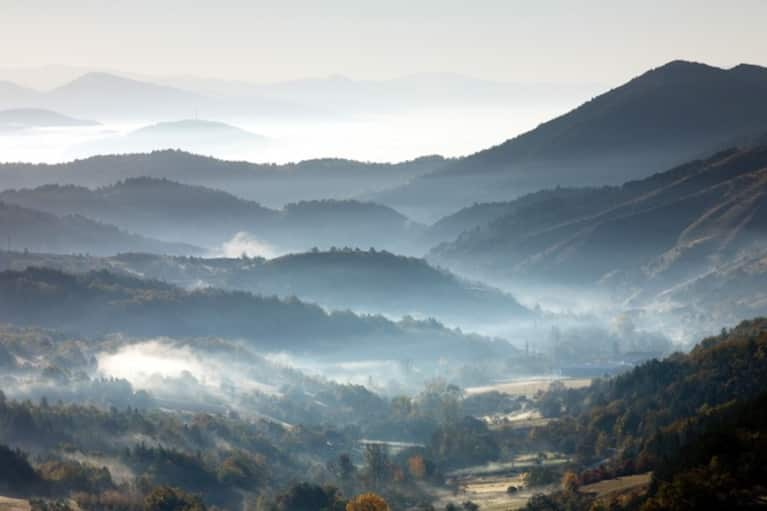 Prayer is when we talk to God, meditation is when we listen.
Have you heard this before? I've always thought that phrase to be so poignant and true and yet, we are in a New Age, and suddenly, this phrase shifted for me.
Let me back up. I'm a spiritual counselor. I love both of these spiritual practices so much that I have devoted my life to them.
People contact me to pray with them and to help them meditate and listen to their inner knowing. I LOVE doing this… but prayer doesn't have to look like praying, and meditation doesn't have to look like meditating.
Prayer is when we talk to God.
I don't get prayer. It's never worked for me. I don't believe in God. Sometimes it's just so much easier to talk to a tree, or my dog, or my best friend. Where is God anyway, and what is this thing I'm talking to?
Ever think those thoughts? I have, too, at some point. Trees, animals, friends are so good to talk to…. and they are God. That's right, your dog is god. (Dog owners already know this.)
That tree on your favorite hike, that's God. Your best friend, your second best friend, and the checker at Trader Joe's… God, God, God.
The fullness of God is everywhere present. God is not a man in the Sky, away and apart from you. God is an energy that is in and as ALL of life.
When you tell a friend your troubles, you are talking to God. When you hug a tree, you are hugging God. When you cry that messy, snotty cry all over your patient dog, you are crying out to God. These moments are as sacred as the most holy of prayers.
When you commune with anything, you are communing with God. When you do it with intention, you are praying.
Meditation is when we listen.
I don't have time to meditate. I don't know how. I never hear anything when I meditate.
You don't have to know how to meditate, or be 30 minutes into a deep meditation to hear God. God is always listening, and always responding to you, in ways that you can understand and access immediately.
The question then becomes: Are you listening?
When you sit under the shade of a beautiful oak tree, what comes to you?
When your friend tells you it's going to be ok, do you allow yourself to truly take that in?
When your dog allows your tears to fall all over his fur, without moving an inch, do you receive that unconditional love?
This thing called God is ready to speak to you at any moment. Whisper to the moon. Make a wish on a birthday candle. Talk to the ocean waves. Cry out to your cat, or the crows, or a beautiful passing butterfly.
And then listen, with full attention and presence because this is now your meditation. God is always responding. What do you hear in return? Does a shooting star explode across the sky? Do those around you burst into applause as they finish your B-day song? Do the waves tell you to let go and surrender? Does the butterfly show you beauty in a way you've never seen before?
God is loving you and guiding you from every direction. Consciously commune with this energy. Pay full attention to It's response.
This is how we get to pray and meditate in the New Age.