Your Body Already Knows What To Eat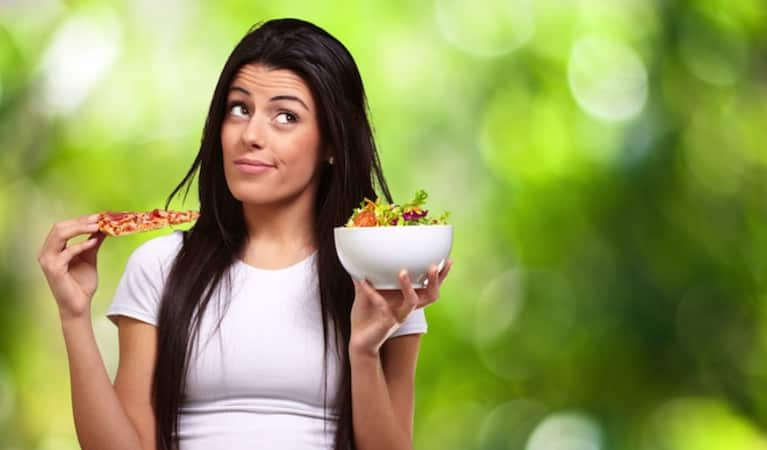 But sometimes it's hard to hear its voice through all the diets, all the "good food/bad food" lists, and a constant barrage of "nutritional facts."
When we finally put the diets aside, we can finally hear it — that subtle knowing of what our body needs in any given moment.
When we can't hear the voice, one of three things is happening:
1. We are restricting ourselves. 
That is, we are mentally overriding what our bodies are telling us to eat, by enforcing a slew of arbitrary rules — i.e. your diet du jour.
2. We are not trusting ourselves, because our "fear of fat" is painfully loud. 
The shaming voice of negative body image is screaming you're wrong or you're doomed to blow up a like a balloon. This voice is usually wayyy too loud for your body's needs to be heard through. How can you listen to or trust you're body when you're not completely in love with her?
3. Our emotions are calling the shots. 
We are not taking care of our emotional needs, but are stuffing, starving or trying to control them. Emotional Eating is my absolute favorite topic, and if you think you fall into this behavioral pattern, download my guide How To Not Eat Chocolate Cake for more info.
Today I dare you to love yourself thin.
Listen to your body, connect with her, and give her what she's really asking for. I promise she wants more than Oreos and Haagen-Daaz, both physically and emotionally.