6 Ways The Vegan Community Can Be More Welcoming
January 14, 2013 — 20:47 PM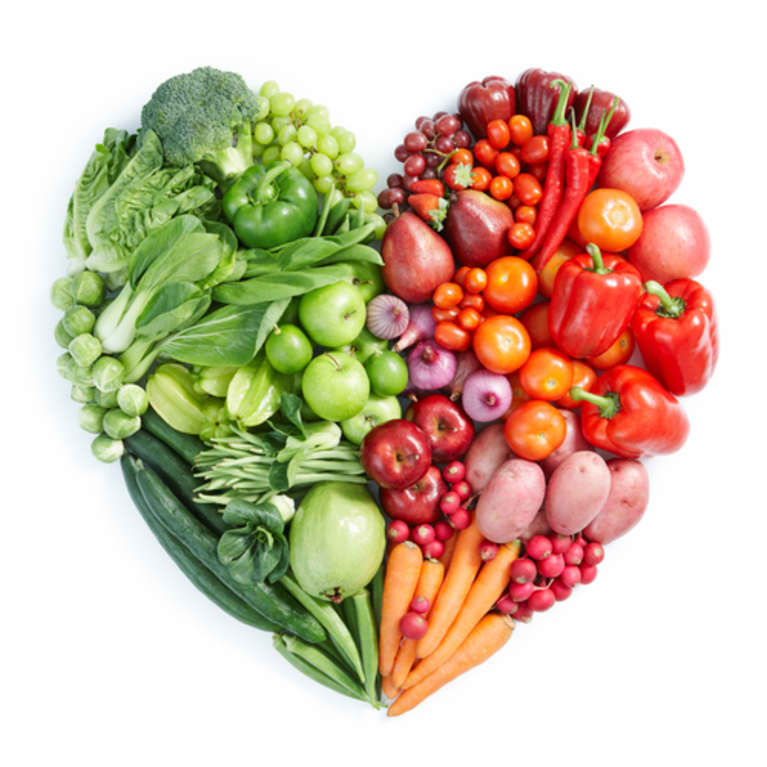 While plant-based eating is becoming more familiar and accepted through mainstream media, there's a double-edged sword effect that we, the plant-based vegan community, need to take seriously and change.
Let's discuss! But before we do, I have a request. As a community, let's not get defensive upon reading this article. The intent is to band together in a more effective way. Let's do something different because, in order for all of us to grow as a community, we need to re-route just a bit.
I believe the vegan community is at a pivotal time in history in helping others recognize that plant based eating is the most healthy decision for our bodies, the animals, our environment and planet now more than then ever before.
We now have the media exposure well-known documentaries such as Forks Over Knives, Food Matters, Vegucated, and Fat, Sick and Nearly Dead.
The Food Network's Cooking Channel is now airing vegan chef Jason Wrobel's How to Live to 100, which is it's very first vegan cooking channel to hit television EVER. This is a HUGE win for the network, vegan community and our nation as far as plant-based media coverage is concerned!
Countless celebrities are touting the vegan diet, including Anne Hathaway, Alec Baldwin, Carrie Underwood, etc.
Restaurants are adding vegan options to their menu and there are countless vegan restaurants multiplying across every large metropolitan city.
Finally, the social media world is exploding with the benefits of a plant-based diet via websites, blogs, articles, etc.
With all of this widespread coverage, the vegan community as a whole is still being viewed as judgmental and unkind, due to the behavior of numerous vegans among us.
We need to change our delivery, folks! This is our time to catapult the plant-based message to support all of the media coverage and combined, we can literally change the world! The time really is now.
So rather than focus on what the vegan community as a whole is doing wrong, let's focus on how we can become more welcoming, particularly to those who are considering this way of life!
Here are 6 Ways the Vegan Community Can Be More Welcoming:
1. Let's focus on creating more acceptance within the community. 
There's a competitive quality among vegans that causes an unattractive ripple affect across the community as a whole. We can change this by changing ourselves and how we interact.
The first step is to accept everyone in the community. Rather than only celebrating someone for being fully raw, let's celebrate that we're all doing our best to be healthy. Even the person who is only raw 75% of the time. Even the person who is deciding to try Meatless Mondays. Let's not judge "how vegan" we each are, but rather let's show compassion toward one another.
If you're vegan, you know this is happening and you know how to stop it. So, stop it.
2. Let's become more accepting of those outside of the community. 
I love the saying Promote what you love, not what you hate. This is the message we need to be delivering to those watching and considering jumping on board! Let's be welcoming instead of adopting the attitude We're eating the right way and you are eating the wrong way.
Be careful with your words and let people see the benefits of the diet through your actions – your happiness, weight loss, healthy demeanor, etc. Rarely does someone want to join a community that is bashing others or making anyone feel inferior.
3. Let's celebrate every baby step someone takes toward a plant-based diet. 
When someone that you know is solely participating in Meatless Mondays, pat him or her on the back!!! This is a start and they are at the same place where you may have been years before. We all have to start somewhere so be there as a supportive friend versus a judgmental source that claims to know so much more than they do. If they want help, be there for them and applaud their progress along the way!
4. Let's get more involved in activism where it counts! 
If you're going to be an activist for animal rights, for example, do it by showing up at The Gentle Barn or your local animal shelter as a volunteer versus simply showing animal cruelty on your facebook wall. Be the change you wish to see – and this means doing versus preaching. People learn the most by watching what you DO, not what you SAY. This is a universal truth so, let's band together and walk our talk!
5. Join forces within the vegan community for greater exposure.
The more we band together as a community, the more exposure all of our voices will have! Choose some vegans you know and create a movement in your neighborhood through meetup.com, for example.
Look at the example of Eco-Vegan Gal & Jason Wrobel who have teamed up to promote plant based health by doing videos together. Both of their audiences are growing by the day! We are more noticeable and productive as ONE large community versus alone or tiny communities within one large one.
6. Ask yourself: would you want to join the movement as you're promoting it? 
Some of the plant-based message is getting lost behind vegans promoting their bodies or sex appeal versus the healing benefits of the diet. When the message becomes about you and your following vs. the diet, health, animals, etc., you may want to consider revamping your cause (unless it was simply attention you were striving for).
All I ask is that you take an honest step back and consider what message you're trying to get across because we have people's attention. Also ask yourself – would you want to join you in your plant-based quest? Animals are suffering every single day and it's our job to promote the compassionate message that we live by.
What if the raw vegan, vegan, partial vegan, and 80/10/10 communities all joined forces as one with a welcoming friendly plant-based message to the world?
Here's what would happen: people would take notice and most likely, more would try the diet. It's all in our delivery.
I believe it is time for the vegan community to change our delivery in and outside of the community because if there is ever a time to make a difference, the time is right now.