How My Breakup Taught Me To Love Myself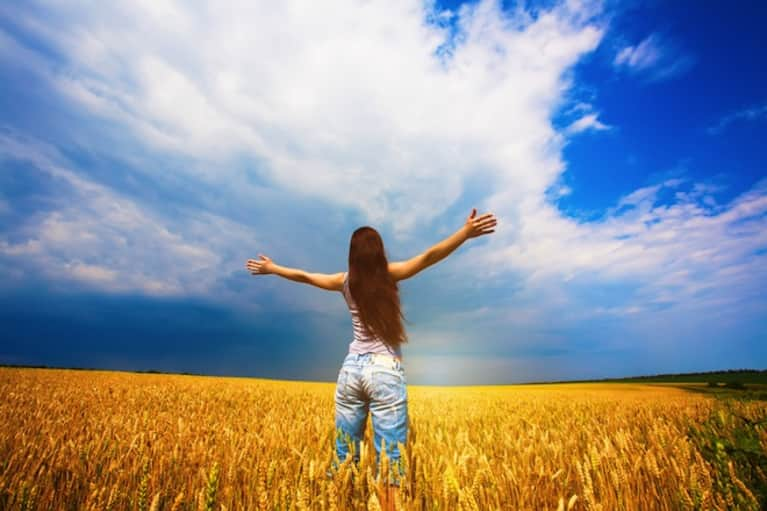 Most of my adult life has been spent with emotionally unavailable men. Actually, "maniacs" was the phrase I'd use for them. Here one day, gone the next... Freud would say these men were reminiscent of my relationship with my father, but that's a story for another day.
Over the years, as I evolved, my choices improved, and then it was my turn to be unavailable. The idea of someone who was present and accounted for was completely foreign to me. Many nice Jewish boys in Boston were met with a woman who was prickly on the outside. (Don't get too close or she may sting you!)
One guy tried to use black and white cookies (my favorite dessert) to make his way into my apartment. Needless to say, I took the cookies and kindly asked him to leave.
Then I met a man I'll call Eric…..He stayed the course. For many months, I pushed him away and kept him at bay, but he wouldn't leave. Eventually, my guard came down and Eric taught me it was safe to love and to be vulnerable. He wasn't going anywhere and finally I let him in. It was a beautiful thing.
The problem was that I continued to evolve and Eric did not. He would not work on himself, which was quite the opposite of my philosophy, with years of therapy and healing practices under my belt.
Perhaps it was karmic retribution: he'd "go dark" on me and wouldn't share certain personal information. I felt, at times, like I was left on the periphery of this so-called relationship.
For many months, I wanted more from him, from our relationship. For many months, I knew that this wasn't right anymore and yet, I stayed.
I stayed because part of me thought I didn't deserve more.
Finally, I was able to let him go. After months of meditating on this, I realized I have been deserving of more, my whole life. This was an old dynamic (it always goes to Mommy and Daddy, doesn't it?) that I was playing out at 34. It was time to say goodbye to him and my former self.
In hindsight, he was a version of my former self and I moved beyond that. When I let him go, it sent a BIG message to the universe that I DEFINTELY deserve more. Right after we broke up, I was featured in a major Boston publication, received a flurry of calls from potential clients and scored some lucrative freelance consulting work.
We broke up at the end of October and my coping mechanisms have consisted of cutting him off completely, crying, grieving, going to the gym and doing all the things the other MindBodyGreen articles tell you do to.
For the fellow grievers out there, here's one tactic that you don't hear very often:
Look at that former relationship and be grateful for that person's role in your life and the clarity you received from him or her. 
Eric was a catalyst, he taught me to love someone else, but more importantly, he inadvertently taught me to love myself. So yes, I cry and miss the comfort of our relationship (sex was never an issue) but more so, I look forward to taking the new me out into the world, liberated, free and excited for the abundance that awaits. Because I have made it very clear that I'm worth it and I'm ready for it.
I hope you found this article helpful, would love to hear lessons learned from your past relationships!