5 Spices To Add Flavor (Without Adding Fat)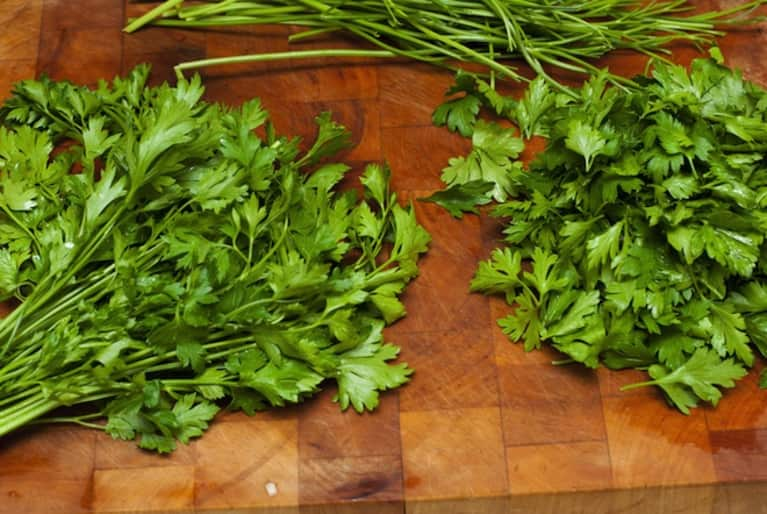 Food is meant to energize the body, not weigh it down with inflammation or disease. Cooking with herbs and spices adds mouth-watering flavor to your meals without adding saturated fat or artificial additives. Plus, these super healthy, spice rack staples also protect the body against cancer, diabetes, and heart disease.
1. Parsley 
When in doubt, go green! High in vitamin K, C, and A, parsley also contains antioxidants that oxygenate blood, keep your immune system strong, and reduce inflammation in the body. Whew. Plus, it pairs well with eggs, salads, fish, sautéed vegetables, soups, and sauces.
2. Ginger 
If you're looking to detox, this is the spice for you. Not only does ginger reduce swelling, inflammation, and pain in the body, making it an ideal treatment for arthritis and migraines, it also soothes digestive problems and slows the growth of cancer cells. Add to soups, fish dishes, and vegetables, as well as fresh juices and smoothies.
3. Cinnamon
Loaded with antioxidants, cinnamon keeps blood sugar stable while lowering inflammation in the body. Cinnamon is also an excellent source of manganese, fiber, and calcium, protecting the body from heart disease, atherosclerosis, and colon cancer. Sprinkle on top of oats, fruit, coffee, and curries.
4. Tumeric
Known for its anti-inflammatory properties, turmeric helps alleviate arthritis, joint pain, and swelling. Tumeric also invigorates the blood and flushes toxins out of the liver, Add to sautéed vegetables, scrambled eggs, and curry dishes.
5. Garlic
Not just for keeping unwelcome kisses at bay, garlic helps reduce cholesterol, lower blood pressure, fight infection, and prevent cancer. Add flavor without fat by adding garlic to vegetables, soups, and hummus.