12 Rules To Rock This Year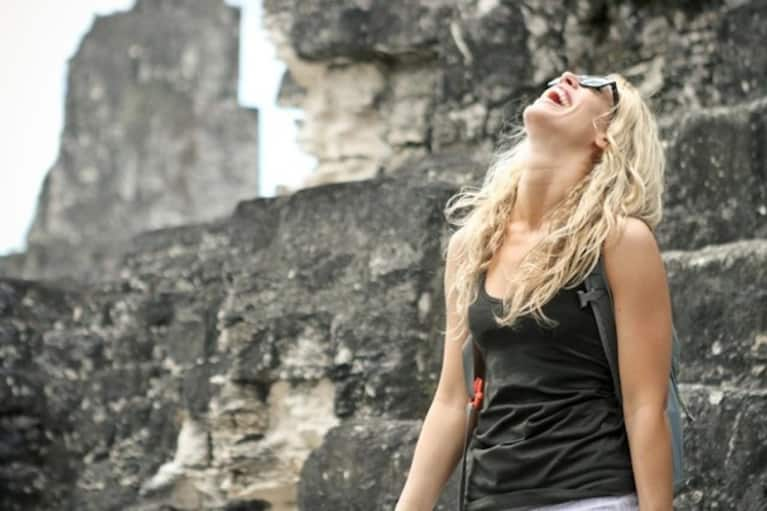 I know it's a cliche, but the great thing about a new year is that it's a chance to learn from the year before, hit reset, and make better choices. Here are a few rules I learned last year that will help me rock out this one in an even smarter, bolder way:
1. Making decisions is refreshing, not bossy.
I've had a misunderstanding my entire life that having an opinion is bossy. For example, I've always felt that by saying, "Let's go to Peets, not Starbucks," would make me a demanding person. Even if I'm fine going to either coffee shop, not making choices is irritating to people. Having an opinion and making decisions is nice. As long as you remain open to other options, you won't be the demanding control freak girl.
2. Your body is the only body you've got.
Treat it as such.
3. If someone else is negative or unhappy that doesn't mean you have to be.
The way others choose to be affected by situations and how they walk around living their lives is not your issue. However, the energy you adopt, how you choose to walk around, and the manner in which you interact with others, now that is up to you.
4. If you eat too much trail mix, you'll feel sick.
Now if only I could remember this lesson more often than not...
5. Put down the phone.
We've all become so attached to our phones, that it's become difficult to simply ignore them. I realized this year that we don't need to look at our phones a million times during a dinner out with friends. When I look around and see two people dining out who are both on their phones, not talking to each other, it's depressing. Make the choice to enjoy the life that is happening in front of you, not on a piece of technology.
6. If things are going right, that doesn't mean you have to look for something that is wrong. 
I've found that at work, with friends, but especially with relationships, we are constantly looking forward. What's the next step, where is this relationship or connection going. I've found when things are going well, it is hard to just sit back and be happy. I often start looking for something that is wrong or maybe should be different. What i've learned is that there is no point to this. Enjoying being happy and simply accepting that things are good is hard. It is a key player in being content with the good in life.
7. You deserve happiness.
You just do, no matter what.
8. Don't doubt yourself.
No matter what, there is one person who, on every level, knows the level of strength and passion that you possess, and that is YOU.
9. Investing in living life is better than investing in clothes and stuff.
You won't remember how you spent your money if it's on little things, physical possessions you'll forget you bought, etc. You WILL remember investing your saved cash on adventures, traveling, and doing something with friends or a loved one.
10. Learn how to shut out the noise and listen to your gut. 
Other people will always give their opinions and advice on what you should do and how you should live. There is a delicate balance of listening to others, but ultimately trusting yourself.
11. Your boyfriend is more attracted to you when you own it. 
For example, if you know you are a sexy lady and pretty awesome, than you come off as one. If you say, I know I have a zit...then you are the girlfriend talking about her zit.
12. Don't block your personality because you are instinctually afraid of being yourself. 
More is accomplished, you are more likeable, you are more interesting and you are generally more creative and successful if you listen to your instincts and say and act how you feel. Try to live as much with a childlike sense of wonder and humor as you possibly can. People appreciate that and are drawn to it. I promise, by not holding yourself back, you will be happier.