Have You Already Abandoned Your 2013 Resolutions?
January 12, 2013 — 17:42 PM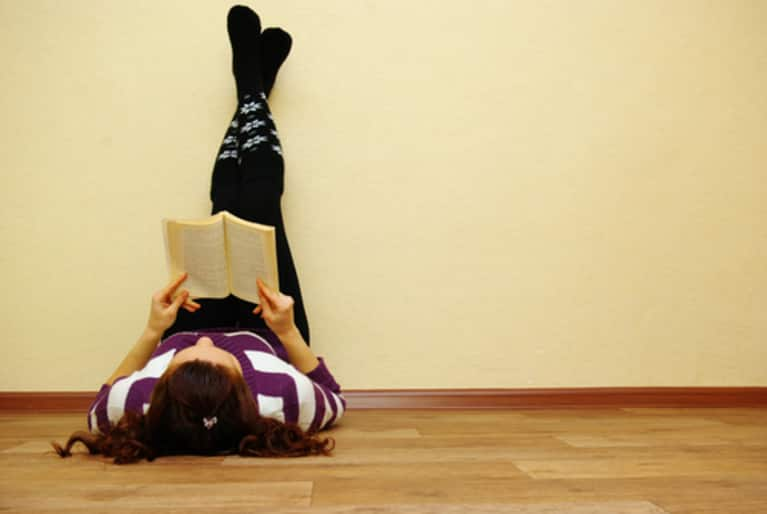 Many people make impossible resolutions for themselves with strict implications, restrictions, and plenty of "beating yourself up" potential. If you simply haven't tried to better yourself, or if you have already abandoned your 2013 resolutions, then listen up.
If you've set black and white goals for yourself, then you will never meet them. I'm talking about resolutions such as:
Going on a strict diet to lose weight
Quitting a bad habit altogether such as drinking alcohol or smoking
Any complete behavior change such as "I'm going to be nice to everybody this year"
These types of changes or goals for yourself are not possible 100% of the time, in fact they are impossible, so why set yourself up for failure from the beginning?
I propose that we all set three goals for this year. We can all easily implement these goals a day at a time. When one of our goals is not met, another one is. It's a win-win situation for all of us. We will become healthier, happier, and more realistic. Here are my goals for all of us:
1. Make a healthier choice at every opportunity. 
We make hundreds of choices on a daily basis. Changing one thing at a time, one day at a time will slowly and surely get us to good health, lower weight, whatever your health goal is! Change one breakfast to a superfood smoothie. Substitute a light soup and salad for dinner just once. Every menu you see and every food choice you make is your own. You can do it just one choice at a time!
2. Begin every day as it was a new, fresh start. 
We all fall short of our own expectations at times. If you are a black-and-white thinker and you fail miserably one day, you will almost surely want to abandon your total goal of overall slow health improvement the next day. Do not fall for the trick that your brain wants to play on you. Your brain may insist You did terrible today, you can't do this, or You messed up today, you will never make it.
But the fact is, if you go right back to beginning a new day with healthy choices, you've already improved your old habits dramatically. You may go to a family celebration, a special party, or simply indulge one time, one day, but that is how you will enjoy life. Try to make better choices at the party without completely restricting yourself! Then go back to your health goals at the next opportunity.
3. Be authentic, human, and realistic. 
We're all human and like to celebrate, enjoy a meal with others, take a nap sometimes instead of exercising, or we just get too busy to do what our original health or exercise goal was. Try to remember that you are human and you will never be perfect. The goal is to enjoy yourself and do the best you can. As long as you're doing the best you can, then you can be proud of yourself! Instead of looking at things as black and white, right or wrong, enjoy the gray area!
As you can see, if you fail to meet one of the above goals, you'll almost surely be meeting another goal. Stop beating yourself up so much and enjoy life. It's a short journey.