How To Network Without Ditching Your Yoga-ness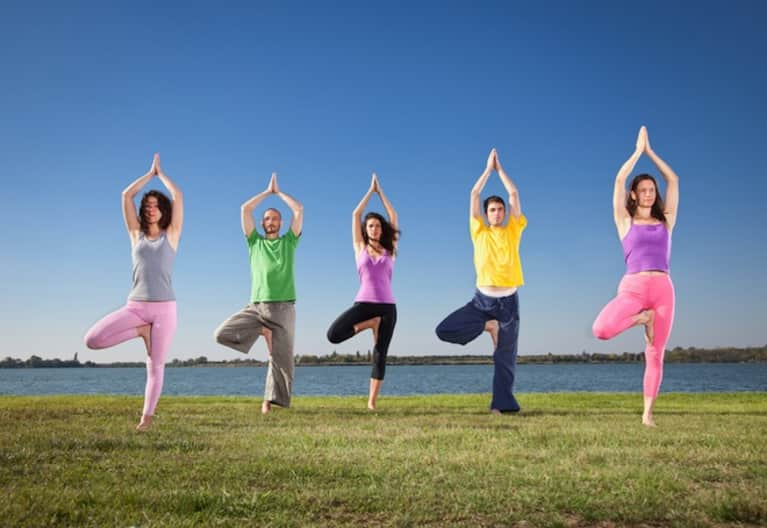 A persuasive friend recently convinced me to accompany her to a meet-up, where a group of professionals were gathering for a fun and relaxing evening. I was a bit taken aback, then, when the first person I met asked me about my "generated revenue income model."
Before I could awkwardly stammer something about a yoga startup and karma work, he politely excused himself and walked away.
Of course, networking is an essential part of any career, so here are some real-world tips for the yogi looking to make connections.
1. Set an old-fashioned coffee meeting. 
Even though Facebook and email have become the most common methods of communication, there's nothing like talking face to face. I've boiled down my pitch to a couple of minutes so I can spend most of the time getting to know the person and connecting.
Over coffee, we can talk about our shared interests and possible collaborations. An in-person meeting will make a longer lasting impression and you may even make a new friend.
2. Be detached. 
In the yoga sutras, detachment, or vairagya, refers to the practice of letting go of objects or ideas that may 'color' our consciousness. If we are primarily driven by material success or fears of failure we will ultimately be unsatisfied. Don't worry about the outcome when meeting a new person, instead, be in the moment and enjoy the process.
3. Keep it real. 
My biggest mistake at the aforementioned meet-up was that I got nervous and doubted myself. As long as you are confident, kind, earnest, humble, and honest, people will get an accurate overview of who you are, even if you haven't prepared a "generated revenue income model."
4. Remember: it's a two-way street. 
The best contacts I've made have been through other people. In the same way, I always try to connect people that I think would be interested in meeting each other. Aparigraha is the yama of "non-hoarding" and "non-possessiveness", and "non-attachment." When you connect others, it spreads good energy, can be very gratifying and reflects well on you.
5. Practice, practice, practice. 
Like any yoga practice, networking takes perseverance and consistency, and relationships need to be maintained and strengthened. It's always nice to send a follow-up email or check in every once in awhile to say hello. When we are genuinely able to connect with others we are better able to connect with ourselves.