How To Kick Your Caffeine Habit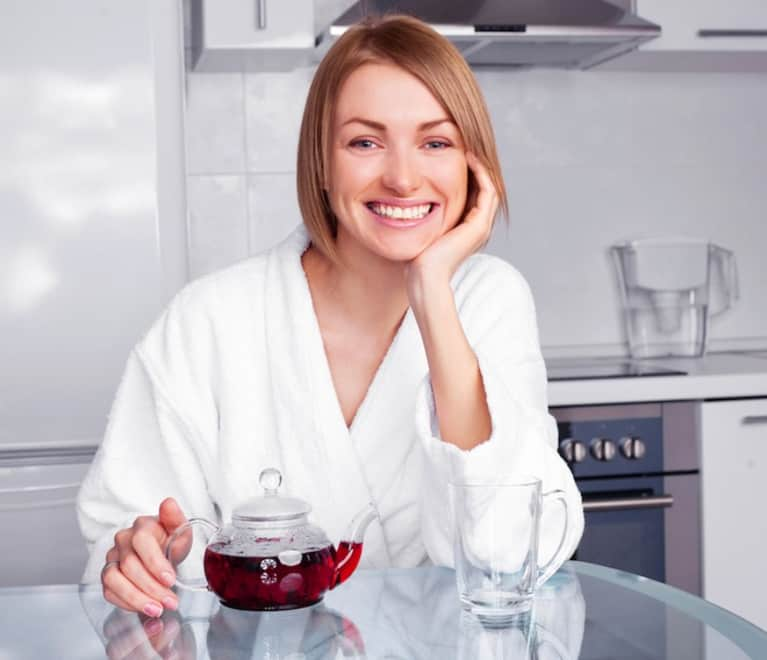 Are you looking to kick the caffeine habit? The advice that I give to each of my patients is that there are two general ways to go about cutting caffeine out: (1) stop cold turkey or (2) decrease your consumption gradually over a few days or a week. Whichever way you chose to start, these 5 tips will help you kick the habit for good!
Start on your day off
Likely you will feel a bit tired if you have been relying on caffeine for your energy. You may even get a headache, which is a classic sign that your body was dependent on caffeine. For this reason it's best if you can start on your day off or the weekend that way you can sleep in, relax, and nap if needed.
Drink water
Drink at least 64 ounces of purified water. Staying hydrated will help prevent that caffeine withdrawal headache as well as flush toxins from your system.
Drink tea
Enjoy unlimited amounts of herbal tea; there are hundreds of delicious blends to choose from. One 8-ounce cup of green tea is okay as well. Yes, green tea does have some minimal caffeine however the health benefits of the antioxidants in green tea out weigh the minimal amounts of caffeine. Be sure to stick with only one cup a day or 8-ounces of green tea.
Get moving
Get your body moving! Go to the gym, for a walk or a hot sweaty yoga class. Sweating will help to release the toxins from your system and exercise helps to release the endorphins that keep us upbeat and happy.
Grain alternatives
There are several companies that make coffee alternatives made from barley, rye, malt and chicory. These taste very much like coffee and can be a fabulous alternative to coffee. However, if you are celiac or gluten sensitive, please avoid these.