Life Can Drive You Crazy If You Don't Listen To Your Body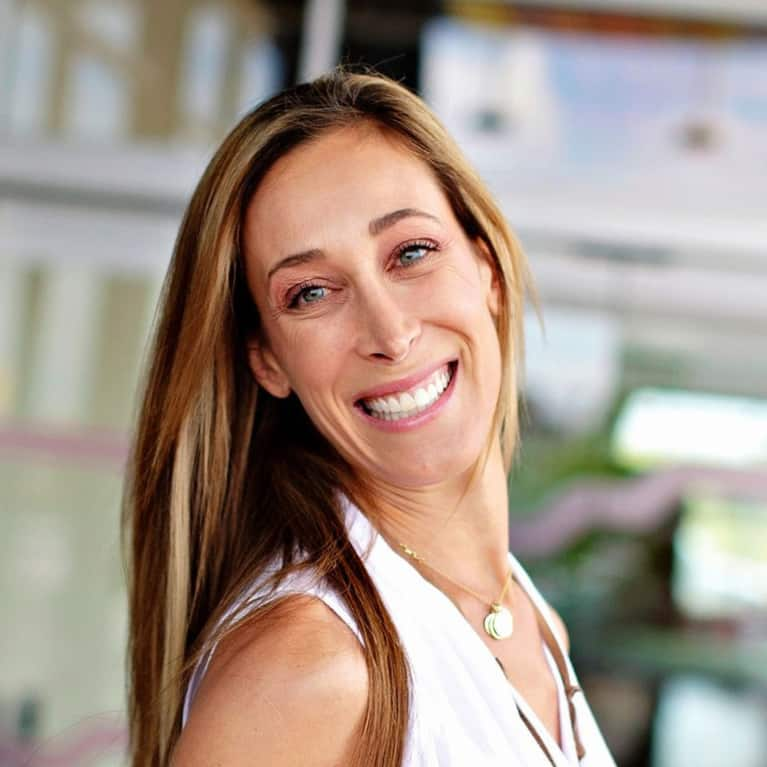 Every few weeks it seems like there's a day (or more) that my daughter, Madeline's, pre-school is closed. Last spring, when she was almost three, a full week closure posed an interesting situation for me. I am a full-time working mom. Madeline is in school Monday through Friday so that I can run my company. My first thought, when I remembered the staff in-service days was, I can totally do this. She is at such a fun age right now and has no problem occupying herself.
Anyone smirking already?
I had scheduled several Pilates and yoga clients throughout the day and really thought I'd be able to put Madeline in front of her favorite TV show, Mickey Mouse Clubhouse, while I taught the sessions. Since all of my other meetings are held online or over the phone, I figured I could easily deal with her while I took care of business. Over 100 emails in my inbox, which is the norm every day? No biggie. We could hang together while I responded.
WHO WAS I KIDDING!
All day long, Madeline attached to me like a barnacle. She was so excited to be home with her mommy that she could not peel herself off of my body. "Uppie," she cried out to me all day long. That's code for "although I normally am able to walk around all day long without you, since you are letting me stay home with you, I am unable to find the strength to stand on my own two feet today."
And the few times I left her alone even for a few moments, I either found her (1) on top of the kitchen countertop eating her entire jar of vitamins; (2) smearing an tube of toothpaste all over her brand new life-sized Mickey Mouse because don't you know, he needs to brush his teeth too; or (3) drawing with permanent marker in my closet on the walls. (And remember, she was out of school for a week.)
So, needless to say, I rarely had a minute to myself. She was whispering in my ear that she needed her wadah, cwackahs, ceweal and gogurt, and other treats that didn't always exist. If she didn't get them instantaneously, she had a fit. And when she was in a good mood (ah, the mood swings of a 3 year- old!), she had a dire need show me her Sesame Street stuffed animals and her "Loving Family People" from her dollhouse.
I was a constant necessity for her. The space I needed between her and my work was crashing into nothingness and I felt myself beginning to crack.
Still, as a good American and nonstop mother, I pressed on, not listening to what my body was saying to me.
But by 5pm Thursday afternoon, my stomach started knotting, my stress levels roared out of control, and I felt myself beginning to break down. A call came in that I had scheduled with whatever remaining level of calm I had left in my body, I let the person on the other end know that it was not going to happen until my husband came home from work and peeled my darling daughter off of me.
When my husband finally walked in the door at 6pm, I was relieved to finally get some space. I just needed to sit, breathe some air that wasn't from my daughter's requests or complaints, and inhale the me. Warm bath, essential oils, relaxing book, good night sleep.
I figured I'd be fine in the morning.
Daddy was on duty. I woke up at 5:45am to get together with my running team at the track. I was moving so slow just getting my shoes on which made me weary about the proceeding hours of exercise. I did a simple loop around the high school to warm up. My normal expected warm up pace is at the most 8 minutes. This first loop was predicting at least a 12-minute mile. I just couldn't get my body going faster, I knew the stress was eating at my insides.
Finally, after years of failed learning, I perked up my body-ears, and got back in the car. There was no way I was going to be able to do the session. I fell into bed and slept for two hours. I couldn't eat solid food for the next 48 hours. Here it goes again.
What was wrong with me?
Stress! a tiny voice in my body shouted. When was I going to finally learn my lesson? I continued a cycle of relaxation, hydration, and peace, resulting in my body releasing its tension and getting back to normal.
Moral of the story: LISTEN TO YOUR BODY. It's taken me years of ignoring my body's cries for help to force me to finally realize that the never-give-up attitude isn't always the best. It's hard to lay it down when you're ambitious and highly driven like me, but if you keep going at that pace, you'll be sure to drive yourself into the ground at some point.
However, sometimes the unexpected will happen and you need to have the tools to prepare for such an event. While being well-nourished and having a healthy mind are the best battle tactics against a stress-filled world, it is an absolute must to have a highly-tuned ear to your body as a way to prevent against stress, injuries, even diseases!
Preventative action is what's important here—not action when it is too late. Is it really worth it to do that extra run if it costs you days of being flat on your back in bed?
Did it really make sense for me to think I could work full time all week when little Madeline was home all day? I'm always in the process of learning and now I know – next time there is a school closure, it means time off for me, too! I'll be cancelling clients and taking some personal time. I'll be laying off my heavy work schedule in order to better balance the time with my daughter.
None of us need to be Superman—if we're smarter and more balanced, we won't fall into the trap of being over-stressed to a breaking point. Plus, I'll never get that time with Madeline back later so it's worth it to me. I now see those in-school closures as a gift from God.
And at least I'll know she isn't digesting three packs of chewing gum when I'm in the other room on the phone.