Q & A With Endurance King + Ultramarathoner Marshall Ulrich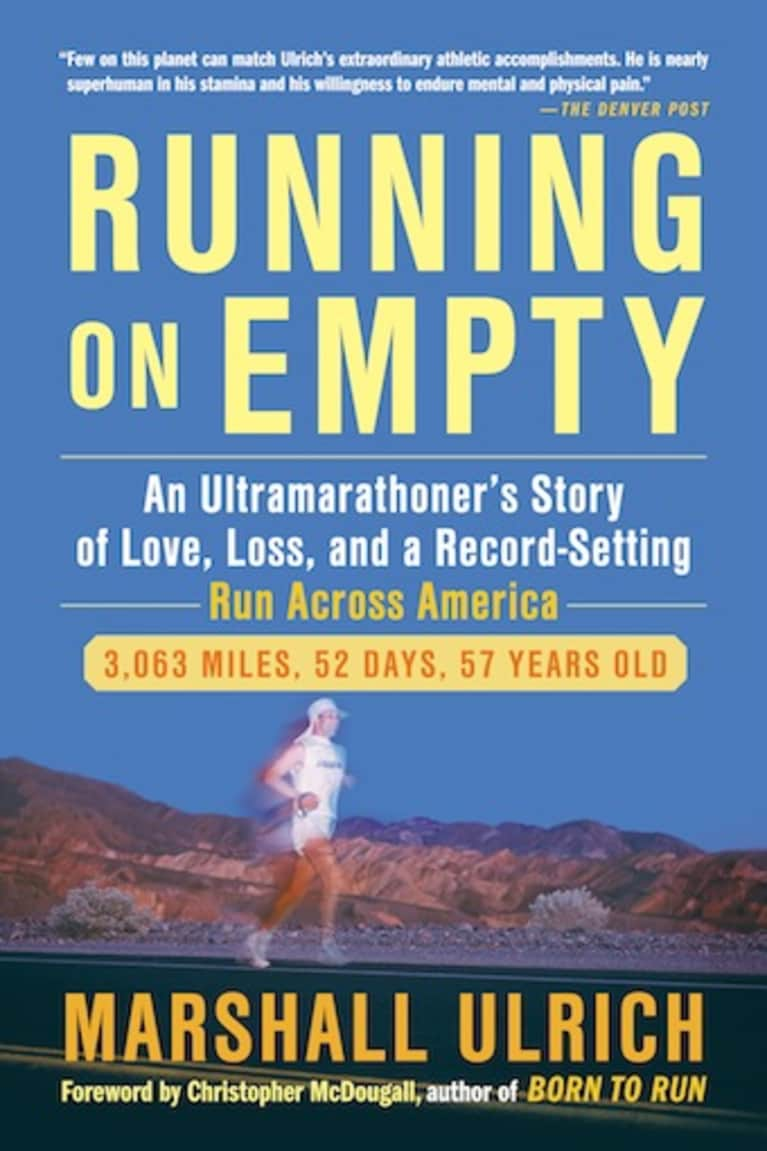 Marshall Ulrich (Marsh) is an accomplished endurance athlete, trainer, guide, author, entrepreneur, and philanthropist.
Named the "Endurance King" by Outside magazine, Ulrich's specialty is competing in extreme conditions.
He's climbed Mount Everest, crossed Death Valley a record 24 times (on foot, in July), completed the Seven Summits (the highest mountains on each of the seven continents), and finished more than 126 ultramarathons (averaging over 125 miles each).
Oh, and at the age of 57, he ran across the United States in 52 days.
I recently had the opportunity to ask Marshall Ulrich about his book, training, and racing accomplishments.
How did you get started in endurance racing? 
Although I did respectably in longer distances, such as half and full marathons, I found that if I extended the distance out to over 100 miles or 24 hours, I could be competitive or fortunate enough to win some major races.
The bonus was that I would discover a bit about myself, too. That's what the driving force behind extreme adventures became; it's been a discovery process and a learning experience: how fast and far could I go? What is the human body and mind really capable of?
Did you have a mentor who inspired you? 
Ted Corbitt was my hero, as he was well beyond the thinking of his time when it came to how hard you can push yourself. And he kept on setting records into his 80s!
As you discuss in your book, what drives your motivation as you age?
What continues to motivate me is the challenge to do things other people say can't be done. That plays in my mind, and I enjoy the process of figuring out how to persevere so those things that were thought impossible get done.
It's what keeps me young and the juices flowing.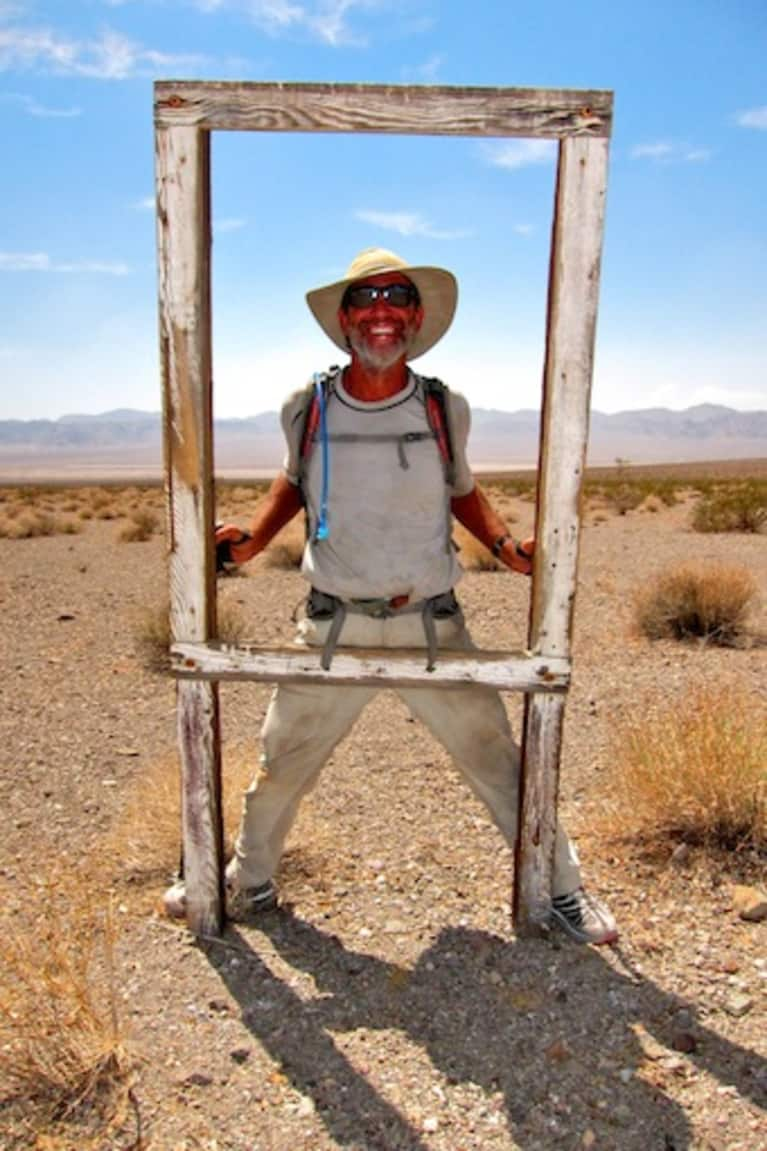 You've accomplished so many feats in your older age! Can you tell us how you fuel yourself? 
There's no silver bullet nutritionally, no special diet that ensures great performance. For me, I enjoy lean proteins, plenty of fruit and vegetables, and complex carbs. (But I can also throw down some serious junk food and high-fat or calorie-dense food, too – not often or all the time, but occasionally.)
I tend to stay away from engineered or sport-specific foodstuff and instead eat "real food."
If my nutrition advice had a watch word, that would be it: real food.
When competing in endurance racing, would you say it's more of a mental game or a physical one or a balance of the two?
I used to think that the physical played in more so than the mental, especially in whether or not a person can accomplish an extreme task such as running hundreds of miles.
Now I like what my friend Ray Zahab says: "It's 90% mental, and the other 10% is all in your head."
No doubt, as I grow older, it takes more mental prowess. The good news is, that is a learned behavior, and the more you do extreme events, the better you get at doing them.
How do you prepare physically and mentally for your races outside of running? Do you practice yoga?
My way of coming to peace with myself (mentally), is just to run. I do some cross-training, especially if I'm getting in shape for a multi-discipline event; those activities can include paddling, biking, bouldering, as well as map and compass work.
Mostly I run, as I believe that gives me a springboard into other disciplines. For my mountaineering, I will hike with a pack on fourteeners, and it helps that I live at 10,400 feet.
What are you most proud of?
Having my three children first. Second would be tricking Heather into marrying me, and third is running across the United States in 52 days.
In your book, Running on Empty, you say to never look back and always forward. What's next on tap for the "Endurance King"?
I'm working on one project in particular that would involve either circumnavigating or crossing each national park in the lower 48 states: something that has never been done.
One last question: any tips for those who are looking to improve their running skills or endurance capabilities?
Sure, here are some general ones:
Start with the shorter races, such as 5 or 10 km runs and build from that. Once you're comfortable with those distances, don't be afraid to jump up to the next longer distance. The only limitations are in our minds (we are our own best friend or worst enemy)—we can do more than we think we can.
Look for races that have that something "extra," like a dynamic natural setting or a cause that means a great deal to you. These things help carry you through when you'd otherwise rather give up than finish.
Be patient and don't be discouraged if you have a bad day, or race.
Be kind to yourself and treat/reward yourself often with a day off or by celebrating your accomplishments.
Most of all … Dream big and do it!