How To Lose Weight By Adding Pleasure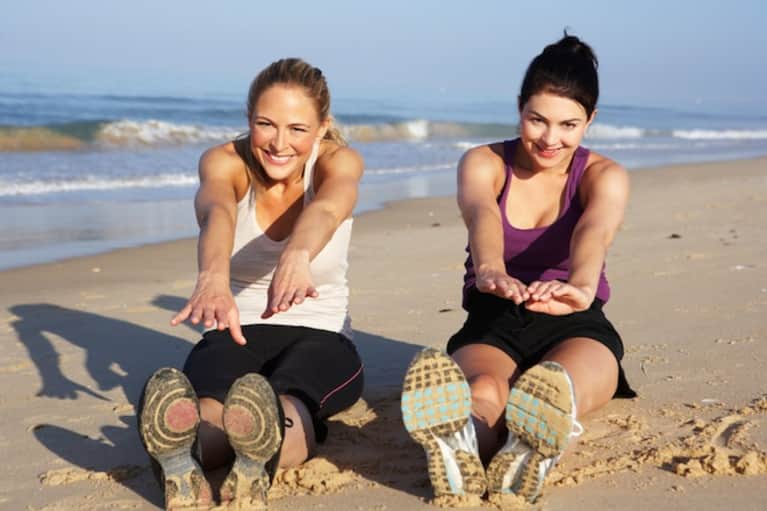 As a holistic health coach, most of my clients are busy, stressed out ladies who desperately want to have more energy, lose weight, and renew passion for their lives – all while juggling an impossible schedule.
The sad truth is that most women are on the verge of burnout because we're trying to do it all. 
We want the quick fix, the answer to the elusive "life balance" myth, and to be everything to everybody else. We want to take care of our partners, our jobs, our children, our friends, our parents, even our pets. But, at the end of the day, who is taking care of you?
In my work, I've seen many women neglecting themselves for the sake of others. The busy professional who makes time for every meeting, but doesn't have time for lunch. The moms who worry about feeding their children organic, real food, but live off of protein bars. The stressed caretaker who keeps telling herself that once her parents are cared for, then she can worry about herself and her own life.
Sound familiar?
The biggest challenge I see for women who are trying to lose weight is that they are so worried about taking care of everyone else's needs that they don't care for themselves. Consequently, food is their only source of true pleasure.
My "weight loss secret" is simply this: find more pleasure and joy in your life and watch the weight melt away.
When we make time for self-care, hobbies, and activities that bring joy into our lives, we no longer turn to food for comfort, excitement, happiness, or love.
If you wind-down in the evening reading a book in a hot bubble bath, you won't find yourself grabbing cookies to help you relax. If you spend quality time having a good conversation with your spouse, you won't spend the evening in front of the television with a pint of ice cream searching for that same love and connection.
If you make time to go to your yoga class each day, your body will feel strong and will crave real food rather than the rush from sugar and caffeine.
It sounds so simple, right? Yet, it is often a struggle for women to cultivate their own pleasure because it feels "selfish."
Here's the bottom line: Your needs, your joy, and your fulfillment is just as important as anyone else's. Your happiness, your health, and your life depend on it.
Here are 10 simple ways to bring more joy and pleasure into your life today:
Start each day with an activity that nourishes you. It can be as simple as having a cup of tea or taking five minutes to meditate before the day begins.
Focus on moving your body in a way that feels good. It doesn't matter if you do yoga, go for a walk, take a spin class, or play with your kids – the key is that you enjoy it.
Say no. Start saying "no" to projects, commitments, and people that you find draining.
Get out into the real world. Spend more time seeing friends in real life and less time on Facebook. When we have strong social connections in our lives, we won't be as likely to turn to food for comfort!
Take the time to sit and enjoy your meals. Food is meant to be enjoyed so be sure to savor each bite!
Wear clothes that make you feel beautiful and confident. And, more importantly, don't wait until you reach your "perfect size" to rock that red mini dress or a sexy pair of heels!
Say nice things to yourself. Throw out your inner critic.
Focus on adding more fresh, nourishing, and energizing foods into your diet instead of counting calories or restricting "bad" foods.
Listen to music that you love. 
Schedule time every day for fun and relaxation. Whether it is a ten-minute walk on your lunch break or an hour-long bubble bath, your body, mind, and spirit will thank you.
How are you going to bring more joy and pleasure into your life?