The Best Advice I've Ever Received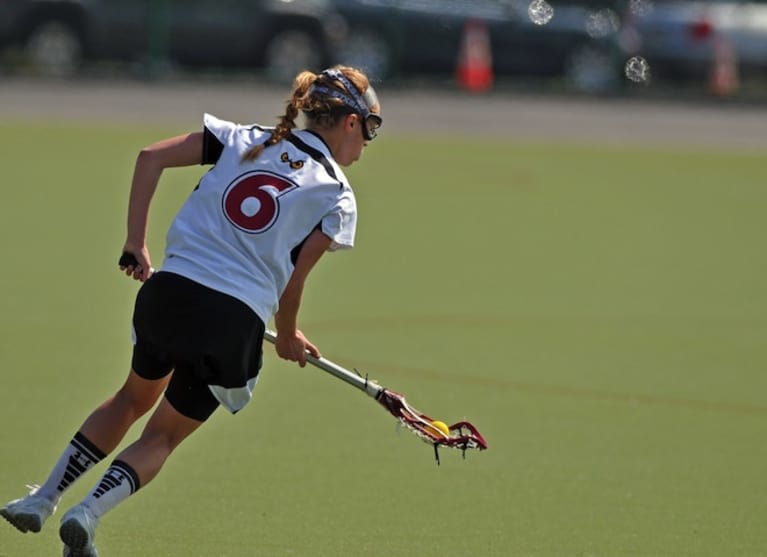 Do you have a moment in your life that stands out in your mind because someone said something that really, truly resonated with you? I do.
It came very unexpectedly. I played lacrosse in college and, during my freshmen year, all the varsity teams were required to talk with a sports psychologist. As an engineering student, I despised anything even having vaguely to do with psychology, so I rolled my eyes and just went along with it.
I remember the whole thing seemed kind of silly to me, until he said 3 words that stayed with me, and still stay with me to this day. He said something that I think about every time there is conflict in my life. Those three words?
Control the controllables.
It was an easy concept, it must've come at a time for me when I was most receptive to learning it; the only thing you can really control in your life is how you act and react to things. So, there's no use worrying over things that other people say or do, because you have absolutely no control over them.
In sports, it makes total sense. There is no use getting hung up on a missed goal or a point to the other team - it will only take your attention away from the moment at hand. What is important is to immediately move on, tucking whatever mishap just happened into your memory so you can react differently next time.
The lesson is doubly important in life; things didn't go as planned? No biggie, learn what you can from it and do something different next time. Don't get caught up being upset because your speech wasn't received well or your spouse is angry with you. Why? Because you cannot control how they feel or act. You can only control how you feel and act...and in the long run, you'll be a much calmer, level-headed person for it.
This advice has stayed with me and to this day I return to it. I love to tell this story, in the hopes that it might stick with someone else the way it has for me.
Think about the best advice you've ever received. The best thing you can do for the world is share it. Tell your friends, your twitter followers, your teachers, your students, your family. Tell everyone. Because you might be talking that cocky freshman defender who is ripe for the pickin' - ready to receive your great advice and allow it to change her life.