How Coming Out Saved My Digestion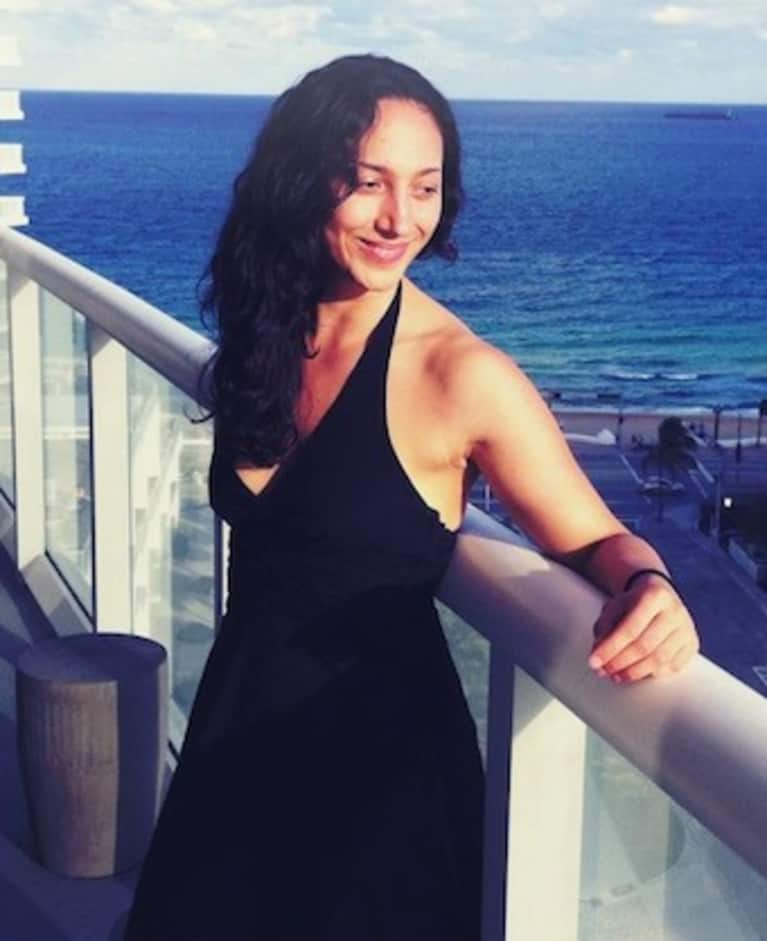 I'll never forget the feeling.
I was standing in the shower, eyes closed, my right hand propping me up on the tile and my left hand on my chest.
The warm water was streaming down my face, mixing with my salty tears, and the rush of the shower drowned out the TV that I purposely left playing in my room to cover up the sound of my cries.
I could feel my heart pumping against my palm and the pressure on the arteries in my neck.
Out of curiosity (but mostly out of fear) I counted my heart rate at a whopping 147 beats per minute.
My body was working as if I was out for a jog, and yet, I was barely moving.
At the time, I was struggling with major GI issues; think a laundry list of food intolerances, horrible gas, constipation, and painful bloating. On top of that I had horrible acne, insomnia, and was starting to develop anxiety attacks like the one I was experiencing in the shower.
Here I was, a fitness professional, working out and eating healthy, and yet I was in the worst health of my life. All of this was due to some very serious internal stress, stemming from a lifelong struggle with my sexuality.
I didn't see it then, but the stress of being "in the closet" was causing serious health issues. My inability to express myself fully and freely depressed my body and the anxiety of it all was showing up in my digestion.
The phrase "listen to your gut" kept popping up in my mind.
Regardless of how hard I tried to fix myself externally through food and exercise, my body just wasn't healing.
At this point I had eliminated practically every food group from my diet to the point where I was only eating chicken and sweet potatoes. The whole process was frustrating and didn't seem to be working.
Serendipitously, this was the time when I was introduced to Reiki and all things most would consider "wu-wu." Rather than focusing on what I could do on the outside, I began to experiment with what I could do on the inside.
Thus, I began studying the chakras, and quickly learned that the emotional issues linked with digestive complaints stem from a lack of personal will and self-power, which are associated with the third chakra.
And it all started to make sense to me, and the pieces were coming together.
My fears around coming out as a gay woman stripped myself of my personal power, and as a result, left me power-less.
Our third chakra, or solar plexus, is the center of our self-will and is focused on our relationship with ourselves. I judged myself for what I was, I was scared of living out my deepest desires, and I suffocated my need for expression. I hated myself for being myself, and in the process, my body suffered.
And wouldn't you know, that my digestive issues only began to improve when I finally had the courage to come out and as I became more comfortable in my sexuality.
That was over three years ago, and after some serious soul searching, I no longer suffer from these 3rd chakra issues. I no longer suffer from bloating, my acne has cleared up, and those anxiety attacks are a thing of the past.
By coming out, I reclaimed my self-will.
I put the power of my life back into my own hands.
And in doing so, I took back my body and my health.
I share this story in the hopes that it provides inspiration for others on a similar path. To encourage and inspire to see what you can work on inside rather than outside.
I also share this story to bring about more awareness to the power our internal world has on our external world; how are our intangible thoughts can manifest corporeally into physical symptoms.
As a fitness instructor, this was a tremendous lesson to learn not just for myself, but for the way I help and teach my clients.
Learning about our chakras and their connection with our physical body helped connect the dots in my struggle, and which inspires me to introduce these ideas to other people.
True health is achieved only when you are in complete alignment with yourself, physically, mentally, emotionally, spiritually and yes, sexually as well.