2013 MBG Reader Survey - We'd Love To Hear From You!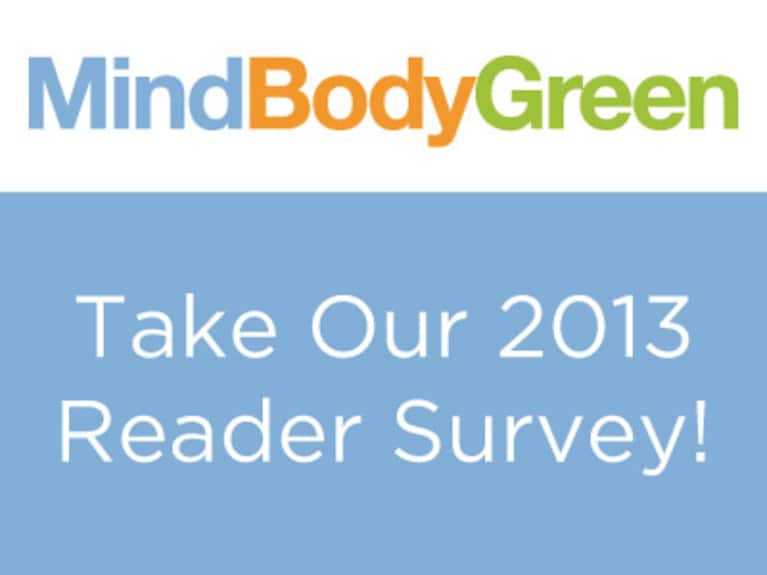 We're always thinking about ways to make MindBodyGreen better, and we'd love to know what YOU think.
Here's a quick survey that won't take more than 10 minutes of your time.
We'd be so grateful if you'd give it a go!
Click here.
This survey is only open until January 6, 2013, 6:30pm EST (NYC).