Gandhi & Buddha...What About Jesus Christ?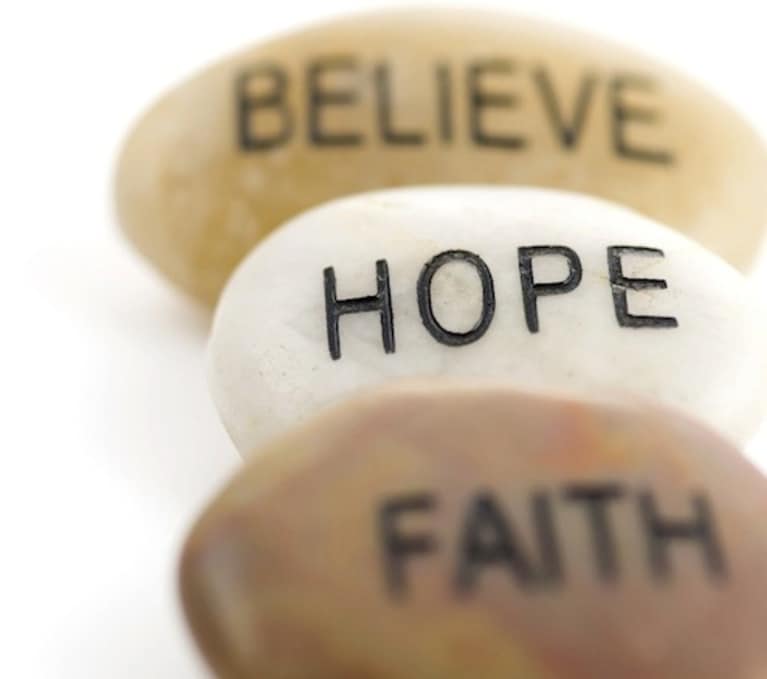 Happy New Year, everyone! It seems many of us make New Year's resolutions and in order to stay inspired as we revamp our diets or workout routines, relationships or careers, we turn to quotes and affirmations.
Universally, we all seem to be able to relate to quotes and "life advice" from spiritual leaders throughout history: Gandhi, Buddha, etc.
What about advice from Jesus Christ?
It seems when many hear the name "Jesus Christ," they recoil. Sides are taken, much like a debate between a staunch Republican and avid Democratic. People don't want to hear advice from Jesus Christ, yet his advice is as powerful as Buddha and Gandhi.
You can put a quote from Gandhi on your Facebook wall and people will hit "Like" but put one from Jesus Christ and you might get defriended.
If you can stay open minded, keep reading.
Whether you are Christian or not, you can benefit from much of the teachings of The Bible. These teachings that you will read below will benefit every single MindBodyGreen reader on their health journey of mind, body and spirit!
Included below are 5 chosen verses that IF followed by you, your wellness journey WILL begin to flourish! There is no way that you cannot improve your character, health and overall wellness journey if you follow this advice. Now that's a pretty powerful guarantee!
Let's get started:
Make healthy choices
1 Corinthians 10:23 Everything is permissible - but not everything is beneficial. Everything is permissible - but not everything is constructive. 
If we break down this Bible Verse, what the Lord is saying is this: We all have free will to make our own choices in life. Just because YOU have the ability to 'do whatever it is that you want' does not make it beneficial for you, your health, those around you or mankind in general. You can apply this to everything from your diet to how you treat others. In other words, 'make choices that are healthy in every area of your life and you already know what the 'right choices are'. It's truly as simple as that. "But life is hard and it's not that simple". No, it IS that simple so make it simple.
Love
1 Peter 4:8 Above all, keep loving one another earnestly, since love covers a multitude of sins.
Love is a verb. Love is an action. When you are struggling with yourself or your relationships, focus on the positive traits you and 'they' have to offer. Love one another and yourself by practicing kindness and self-respect. It is true that when you whole heartedly love and respect yourself, your relationships with others will be easier to navigate and dare I say 'thrive'. We focus on one another's faults when in relationships are challenged and the Lord is saying, focus on the love. Man, are we harsh too. We judge others 'sin's' well, don't we? Try focusing on yourself & watch your relationship transform before your very eyes.
Joy and kindness
Galatians 5:22 But the fruit of the Spirit is love, joy, peace, patience, kindness, goodness, faithfulness.
Let me reassure all of you that if YOU practice the 'Fruit of the Spirit' character traits above, your own character will strengthen. Your character will glow throughout your pores! Read those character traits again - love, joy, kindness, goodness, etc.  BE the change you wish to see.  I promise you that if you spent half the time (just half) that you spend focused on others - judging them, criticizing them, etc. - on improving yourself?  You will soar!!!!
Money
Hebrews 13:5 Keep your lives free from the love of money and be content with what you have', because God has said, "Never will I leave you; never will I forsake you.
If you haven't learned this lesson in your life yet, its a winning bet that you will. When you are so focused on money and material things...eventually, they will not fulfill you. Yes, they may initially and that superficial high might last a long while but eventually, this false love of materialism will begin to inflate your spirit (psst b/c if you are looking to money for happiness, your spirit was inflated to begin with). Find your happiness through your own wellness, relationships, service, loving others, physical activity, your children, LIFE.  Be content with what you have.
Faith
Hebrews 11:1 Faith is being sure of what we hope for and certain of what we do not see. 
You have got to have faith in something or someone. In my case, it's God. In your case, you get to decide.You cannot go through life - challenges, upheaval, achieving long term goals, etc. without faith. Put your faith in God, hand over control and free your mind of worry. Faith is beautiful. Have faith in yourself because you can achieve anything you want this new year - anything but you must LOOK UP!