Always Start With A Blessing For Yourself + Other Ways To Be Kind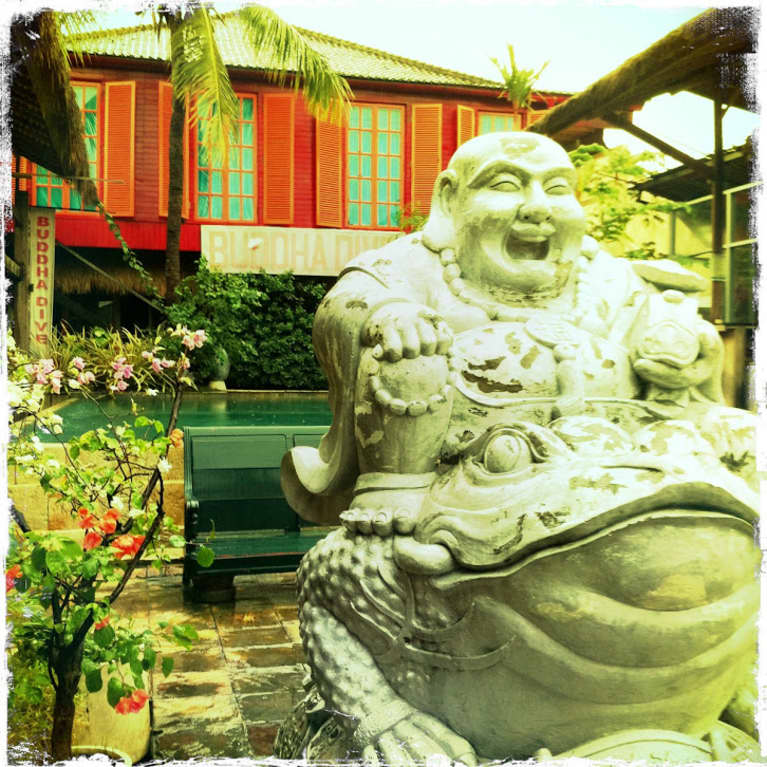 The other day, I was watching a Lakers game with my younger brother and saw that on the back of Ron Artest's jersey, it said World Peace.
I wondered if all players had special nicknames because it was right around the holidays? World peace is a really nice idea to tout that time of year.
When I pointed it out to my brother, he explained that Artest had legally changed his name to Metta World Peace a couple of years ago.
"Wait," I said, confused. "As in metta, the idea of loving-kindness that I teach in yoga?"
My brother nodded. "He's trying to change his image from when he used to get in bad brawls all the time."
We'd watch the announcers give play-by-plays, saying "World Peace" as though it were any other name. That day, the Lakers beat the Knicks and I had a newfound respect for Artest, or World Peace.
When I teach yoga classes, I remind students that the ideas of metta (loving-kindness) and ahimsa (non-harm) always begin with ourselves first, before we practice them with anyone else. Those old adages that we need to first fill ourselves up before giving to others, that we need to first pull the oxygen mask over our own faces before we help another individual, there's a reason for that. There's no possible way that we can help anyone else, to be an inspiration for anyone else, if we don't first at least make the effort to take care of ourselves first.
It's not that we need to be full and complete human beings before loving or interacting with anyone else. Marianne Williamson would disagree whole-heartedly with that, as her workshops about finding sacred love are all about the fact that others help define you, refine you, take you to another level that you couldn't do on your own.
It's just that we need to at least be making an effort to love ourselves as much as we would happily love someone else.
Think about your thoughts. How many of them are critical and sometimes, downright mean and nasty? Would you ever repeat them aloud to anyone you care two iotas about? Now, think about how others would view you. What would they say? How would they express their care for you?
When it comes to ahimsa, this is the challenging part — honoring yourself completely, accepting yourself whole-heartedly, being kind to Y-O-U first!
In this prayer of loving-kindess by Sylvia Boorstein, she notes that every single human being ultimately wants the same thing. We all want to be loved, we all want to feel peace, we all want to feel strong, we all want to live with ease. And when we remember that, it helps to break down the pedestals and stages we put others on to understand that we're all on the same even dance floor.
Best of all, she tells everyone in the room to always start with a blessing for themselves first. In fact, she says that you are always to start with a blessing for yourself first.
So let's do this together.
Find a quiet space, a comfy seat.
Let your body settle in for a moment.
Feel your shoulders moving away from your earlobes.
Imagine that your collarbone is smiling open.
Draw your crown towards the skin and your sitting bones to the earth.
And breathe.
Then, repeat after me:
May I feel safe. 
May I feel strong. 
May I feel content.
May I live with ease.
You can do this a few times, truly letting it sink in. Then, when you're reading, you can call forth others in your life — both those you love and those who challenge you to no end — and repeat the blessing for them:
May you feel safe.
May you feel strong.
May you feel content.
May you live with ease.
Then, observe how it feels to know that you took great care of you, and how that inspires the rest of your interactions, musings, and moments.