You Don't Have To Like Everyone, But You Do Need To Do This...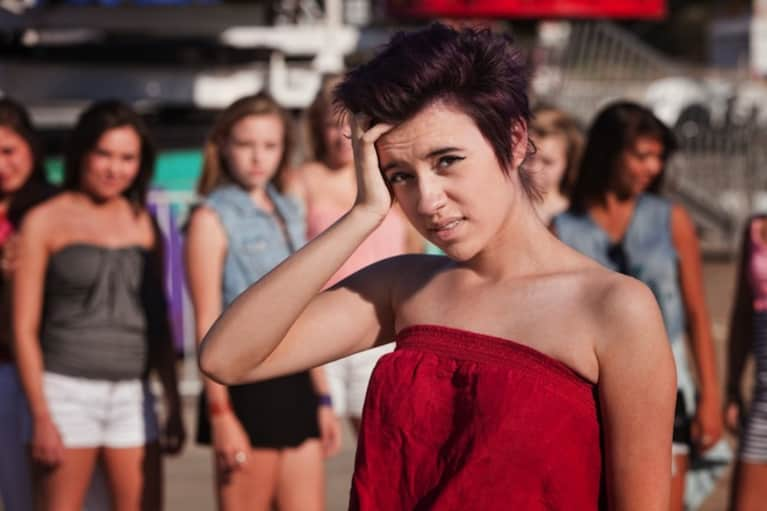 The desire to be liked is something that runs deep within our veins, and the desire to like everyone around us is something we tend to think of as necessary to be a "good" person.
But then there is reality.
My mom always says you can't please everyone, and I think this can also be interpreted as "not everyone is going to like you." And you're probably not going to like everyone else, either.
And you don't have to!
What?!… But what about the person who is cruel, or who acts like you don't even exist?
There is a BIG difference between love and like. Sometimes we think they are the same but they are not.
Yes, like often leads to love, but true, real, compassionate love CAN exist without like.
On this journey, you'll inevitably cross paths with someone who is mean to you, or hurts you, or rejects you, or perhaps someone you just can't seem to get along with. And they may feel the same way about you.
SO then what?
This is when yoga and real love kick in: when you realize that there may be some reason that this person is cruel to you. (Note: you're not after an excuse, but instead a reason.)
You begin to realize that you can show this person Universal love without liking them, without validating their cruelty.
The love that we share with the rest of this planet is beyond like, it is beyond having the same taste in music or hobbies in common. It's beyond mean and nice, like and dislike. It is the realization that we are all connected, that real love is about understanding and action, not complacency or reactivity.
The real love that's based in the knowledge that you do love all other souls because they were created for a reason, just like you. They are here on their path.
That doesn't mean you have to like all their actions or words but it does mean that you feel your heart connection with theirs.
It means that when they share their dislike with you, you don't return it. You don't have to be their best friend, but you don't have to be mean, either.
It means realizing that this Universal love also applies to you. You will not be liked by everyone, as much as you would like to be. The reality of life is that people fall in better with some than others.
And if we were all perfect and infallible, we would all love each other, like each other, and never be cruel. But this world is fallible and so are we. So instead of pretending we live in a perfect world, we learn to accept this one and thrive in the Universal love.